The VPO-208 semi-automatic shotgun is an interesting joint project introduced by two Russian companies – Techcrim Ltd., a less-lethal ammunition manufacturer, and the well-known Molot gun manufacturing plant.

It is a niche product tailored specifically around the needs of the Russian civilian market, which suffers from a peculiar legal restriction: a shooter or hunter may purchase a rifled-bore gun (a rifle or carbine, of any type and caliber, from .22 Long Rifle up to .50 BMG, including the less "politically correct" models) only after five years of registered ownership of any type of shotgun "without incidents".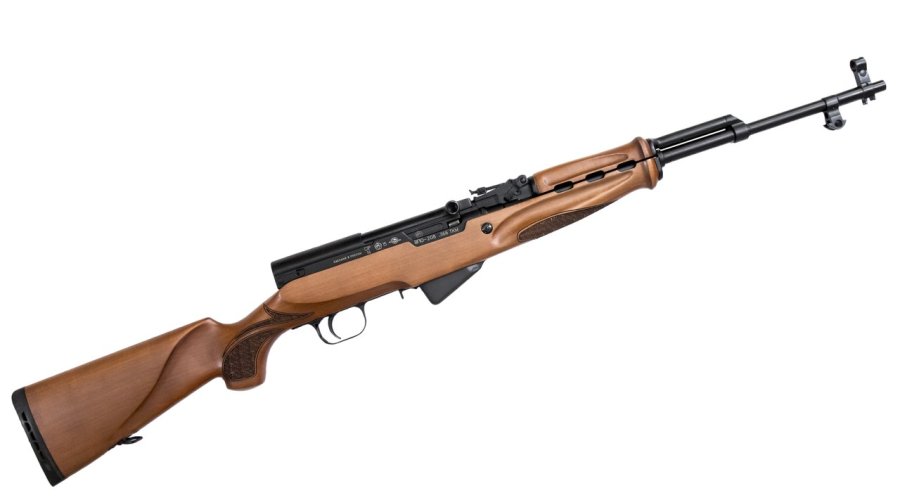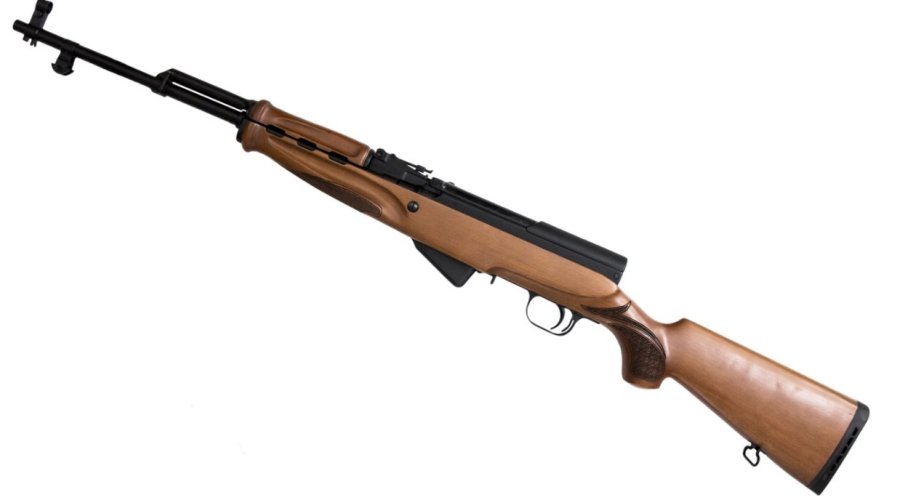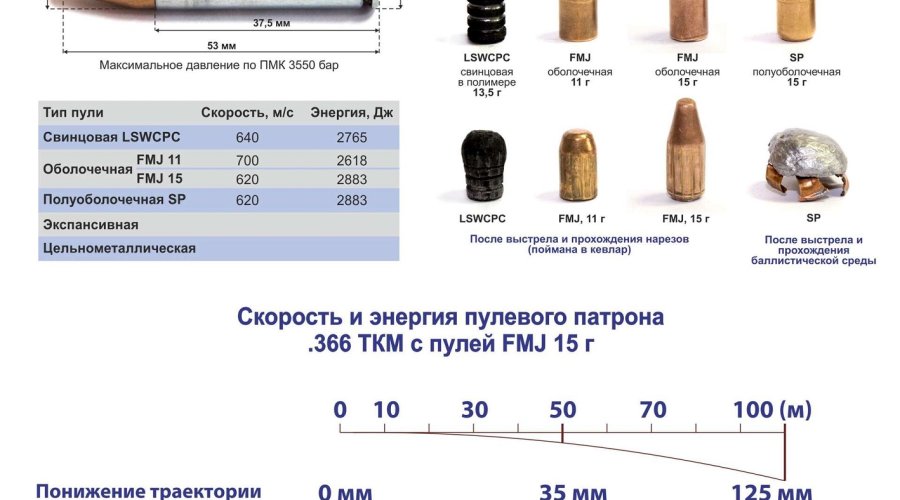 This created a distinctive market niche for guns that can be legally purchased with a shotgun certificate while at the same time emulating the look and feel – and possibly, the ballistics – of a rifle.
The Molot VPO-208 answers to that need as a smoothbore conversion of the popular and venerable Simonov SKS semi-automatic carbine, albeit chambered for a newly-developed caliber: the .366 TKM.

The Molot VPO-208 semi-automatic shotgun was first showcased in its prototype form to the Russian public in May 2015, and by November of the same year, the first batches of production-grade VPO-208s and .366 TKM ammunition were already in limited distribution in some gun stores all around Russia. As of today, the VPO-208 shotgun is also featured on the official Molot corporate website.

The .366 TKM round – metrically addressed to as 9,5x37mm, although the first VPO-208s were marked "9,5x39mm" – is based on a 7,62x39mm M43 case necked down to 9.55mm (.366") and loaded with variety of bullets, optimized for smooth-bore barrels with "Paradox" muzzle rifling – as per Russian gun regulations, guns with a Paradox barrel rifling are still considered shotguns if the rifled barrel portion is shorter than 15 centimetres.

The bullet of the .366 TKM round is nominally 15-grams heavy, and offers muzzle velocities ranging about 620 metres-per-second, generating around 2600 Joules of muzzle energy – more than enough for most of the medium and big game hunting preys available in Russia. Using jacketed bullets in conjunction with the Paradox rifling, good accuracy is expected out of about 100 metres, itself more than sufficient for a vast variety of hunting scenarios.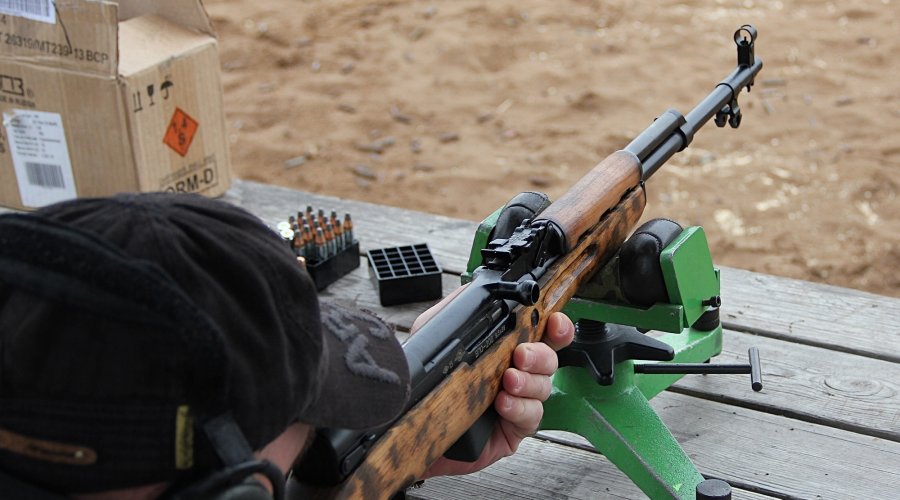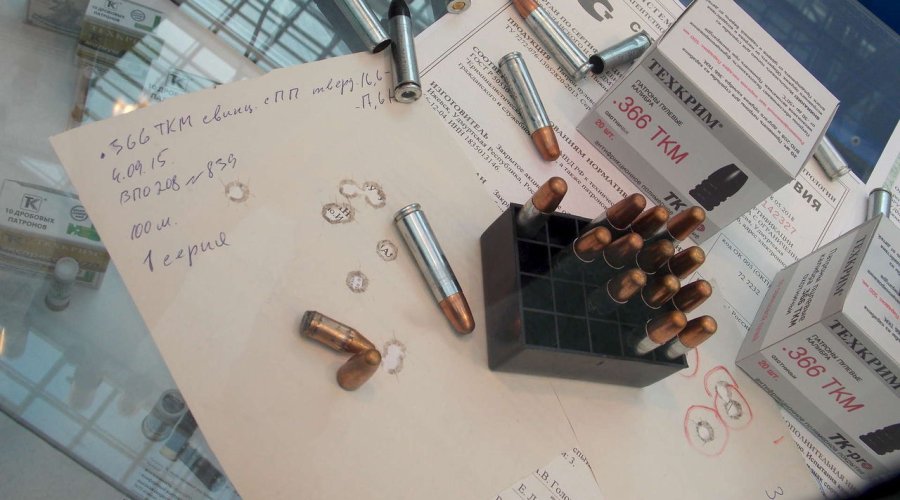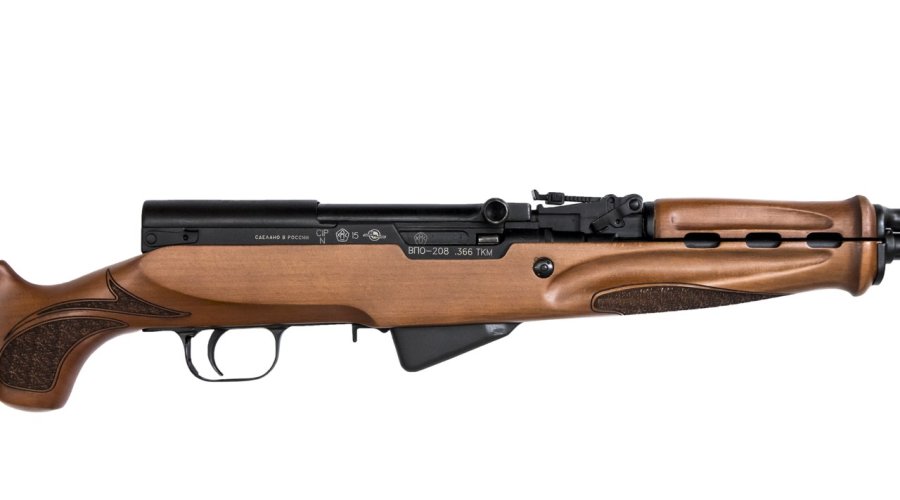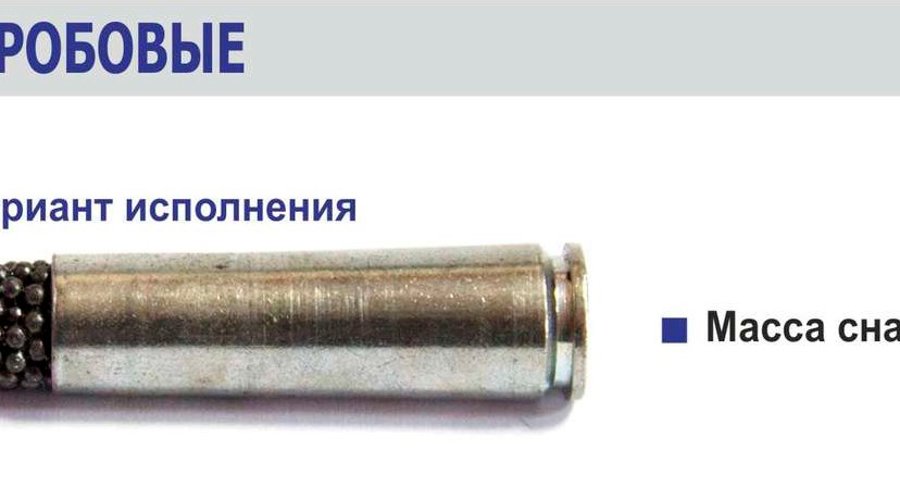 The .366 TKM ammunition is currently available with FMJ bullets, jacketed soft-point bullets and unjacketed (lead) bullet loads. A shotshell variant – featuring lead shots encapsulated inside a bullet-shaped rigid plastic container – is still in the works.

A .366 TKM barrel can be used as a drop-in conversion to adapt any existing 7,62x39mm firearm into a shotgun, and the Molot factory already has a similarly designed .336 TKM caliber variant of the Kalashnikov AKM, dubbed the VPO-209 "Koloshmat".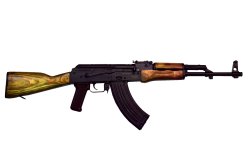 JSC Vyaskie Polyany Machine Building Plant "MOLOT"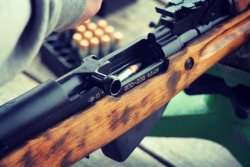 JSC Vyaskie Polyany Machine Building Plant "MOLOT"
Apart from the new smoothbore barrel with Paradox-rifled muzzle and the .366 TKM chambering, the Molot VPO-208 semi-automatic shotgun is just the same as the good old Simonov SKS carbine, at least technically speaking, given its short-stroke piston-driven gas operation and tilting bolt locking.

The VPO-208 feeds through a fully integrated 10-rounds magazine that's loaded through the ejection window via stripper clips − just like the 7,62x39mm caliber SKS carbine. The VPO-208 is built around a standard SKS wooden stock, but will accept most aftermarket SKS-compatible stocks as well. It comes factory-equipped with iron sights only, but will accept any aftermarket mount made for SKS carbines to install red-dot sights or other optical or electro-optical gunsights.
This video has been hidden because of an external service (YouTube) that could potentially collect personal data.Allow video services for the duration of the visitAllow video servicesStop allowing video services