Sturm, Ruger & Co., Inc. − one of America's most respected firearms manufacturers − recently announced the addition of a new model in the line of Hawkeye bolt-action rifles: the Ruger Hawkeye FTW Hunter.
Developed in collaboration with the instructors of the Sportsman's All-Weather, All-Terrain Marksmanship (SAAM) school at the highly regarded FTW Ranch in Barksdale (TX), the Ruger Hawkeye FTW Hunter bolt-action rifle has been conceived to provide the highest levels of reliability and versatility in all hunting situations and even in the most challenging hunting grounds.

Ruger Hawkeye FTW Hunter: features and available calibers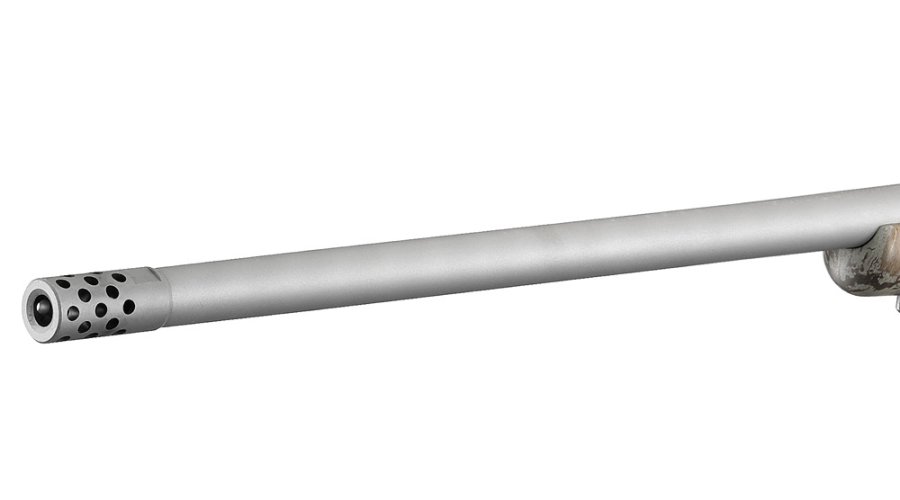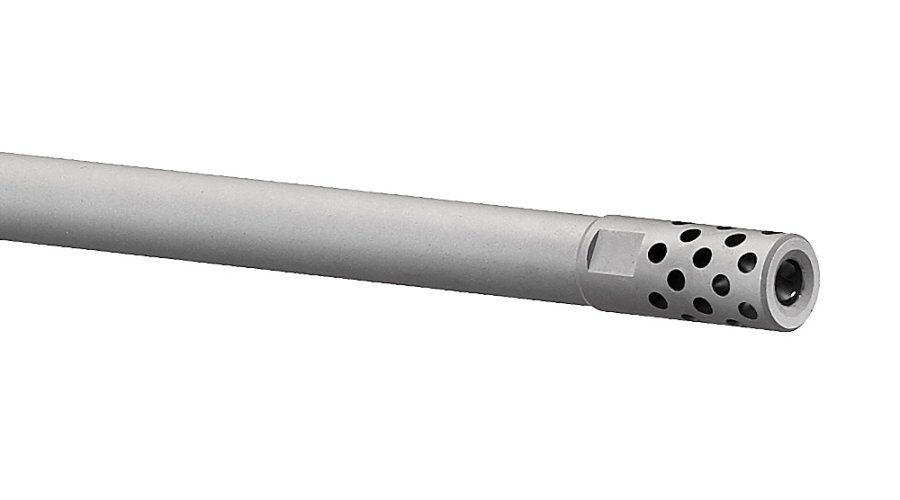 The Ruger Hawkeye FTW Hunter bolt-action rifle features a Natural Gear Camo, laminated wood stock and a stainless steel, cold hammer-forged 22" or 24" long barrel for exceptional accuracy, longevity and easy cleaning. The hinged, solid steel floor plate is engraved with the FTW Logo and allows for easy unloading of the rifle without the need to chamber each cartridge.
The Ruger Hawkeye FTW Hunter bolt-action rifle is available in seven different calibers: .308 Winchester, .30-06 Springfield, 7mm Remington Magnum, .260 Remington, .375 Ruger, 6.5 Creedmoor and .300 Winchester Magnum; for those three calibers, the Ruger Hawkeye FTW Hunter is also available in a left-handed variant.

The capacity ranges between three and four rounds, depending from the caliber.
Each Ruger Hawkeye FTW Hunter bolt-actionrifle comes factory-issued with the patented Ruger Muzzle Brake System, which includes a removable, radial-port muzzle brake that significantly reduces felt recoil.

For times when the brake is not preferred, it may be replaced by the included dynamically-matched muzzle weight. Switching between the brake and the weight will not change the bullet's point of impact for a particular load.

The included thread protector may be used if neither the brake nor the weight is desired.
The barrel thread is compatible with silencers or sound suppressors, making it suppressible where legal.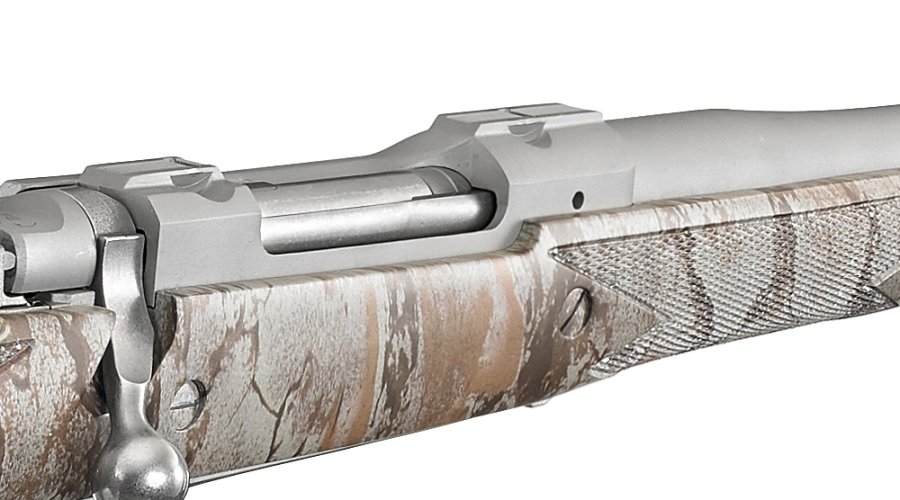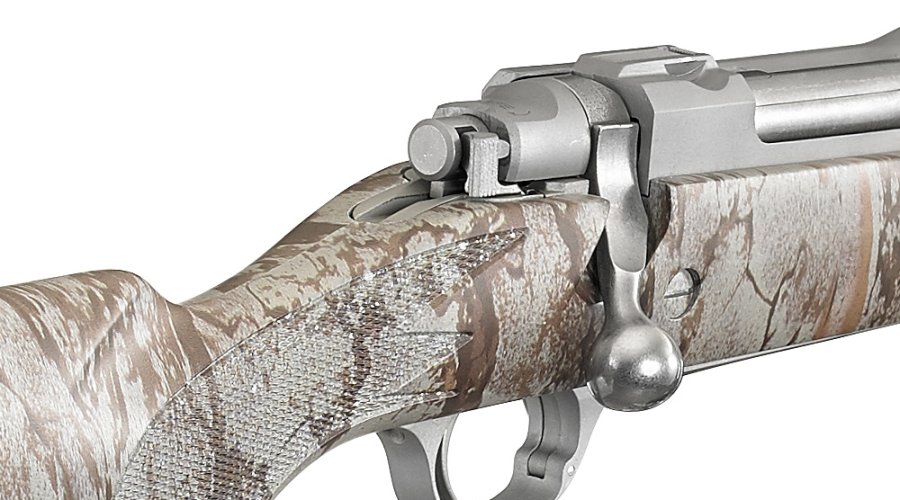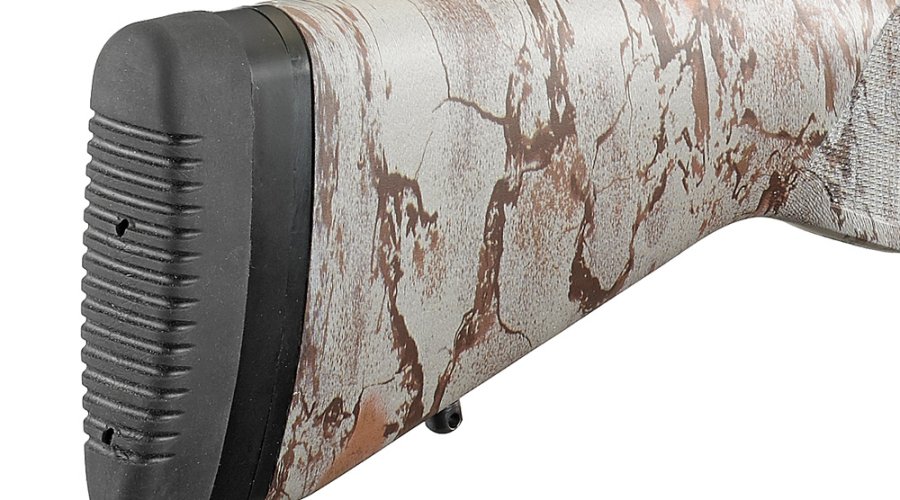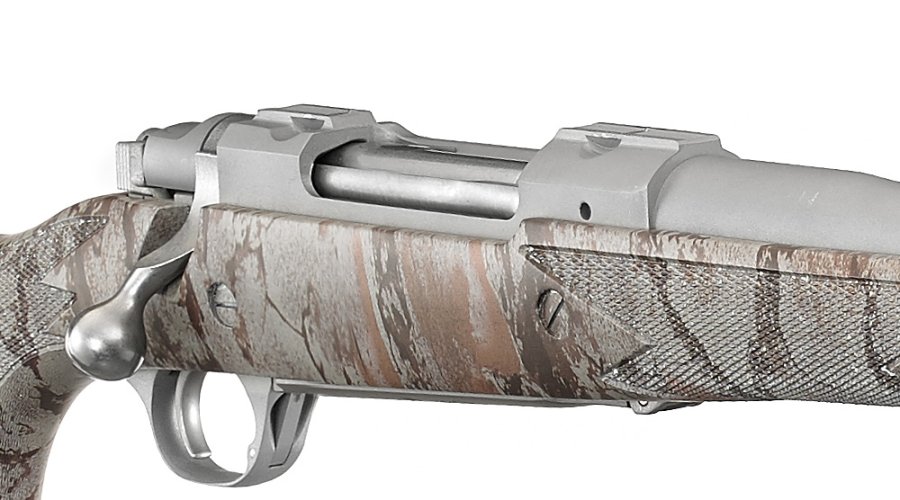 The Hawkeye FTW Hunter also includes the LC6 trigger, which offers smooth, crisp performance right out of the box and increased accuracy on the range or in the field; a non-rotating, Mauser-type controlled round feed extractor, which is the most positive case extraction system ever invented; a three-position safety for easy activation that allows the shooter to lock the bolt or load and unload the rifle with the safety engaged; and an adjustable length of pull ½" spacers and patented integral Ruger scope mount cuts into the receiver.
The Ruger Hawkeye FTW Hunter bolt-action rifle is currently being sold on the U.S. market at a manufacturer's suggested retail price of $1,269.00; no information has been released so far concerning export availability.