Beretta announces that it has found and adopted the solution that definitively prevents any improper use of the new BRX1 rifle – all4shooters.com already reported about the BRX1 safety recall. A meticulous work that during the month of December involved technicians, engineers and all the staff of the Italian manufacturer even during the Christmas period in order to provide a quick and effective answer to the issue of an improper use by a customer, which occurred when operating against the instructions in the operation and maintenance firearm user manual. An effort that also involved all supplier partners.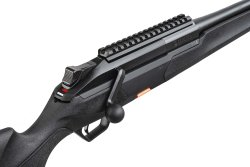 After a careful analysis of the case, the modifications focused on the trigger and cylinder-bolt assembly.  If the gun is assembled incorrectly and the bolt isn't completely closed, the updated firing rod cannot now touch the firing pin. With the update, the firing pin can no longer protrude from the bolt head and release the shot when the bolt is not perfectly closed.
The modification – which involves 6 firearm parts – has been followed by in-depth tests on all the components that have been meticulously checked before proceeding with the production of the parts for the update with which the new BRX1 rifles are now equipped and will always be equipped from now on.

Beretta BRX1 rifle: more than half of the rifles already updated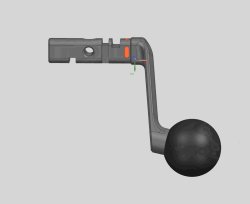 In Italy the updating process has already been completed, in Europe and in the rest of the world the process will be completed soon – more than half of the rifles sold have already been updated. Specific training for all the distributors and local dealers has been undertaken. Beretta would like to thank its loyal customers for their patience and the gun shops for their valued and active collaboration. 
For exact deadlines and other inquiries, local dealers remain the first point of contact. The company would like to remind those who have not returned their rifle for the update procedure yet that this new feature is a very important plus for safety, so for more information you can also refer to the contact below. A great proof of efficiency and professionalism that once again distinguishes the Beretta brand.
For more information: www.beretta.com