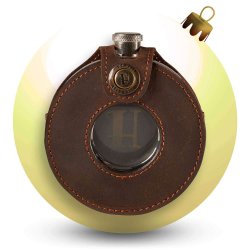 Hipflask
- Round and about.
Hip flask in stainless steel with round window and genuine leather cover. Holds 150 ml.
RRP: € 54.95

Carl-Eric braces
- Brace yourself.
Extra broad braces for hunting and leisure with clips that will fit any trousers. Clip on to match any trousers.
RRP: € 58.95

Silk tie
- Tie the Christmas knot.
Handcrafted tie in 100% silk.
RRP: € 44.95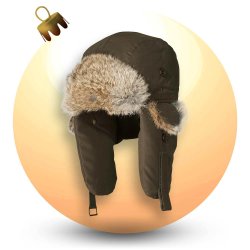 Alaska hat
- Going down.

Highly insulation down filled hat with fur trim. Available in sizes M-XXL.
RRP: € 59.95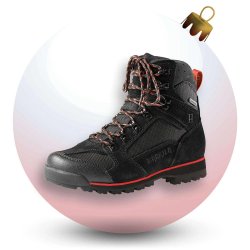 Backcountry II Lady GTX® 6" boots
- The game is afoot

Stylish, light and sporty boot in suede. Ideal for hunting, trekking, leisure time and everyday use. 
Features a waterproof GORE-TEX® Extended comfort membrane and a shock absorbing midsole.
RRP: € 149