The madness of "lead ban" is obviously not unique to the EU: in the US, a group of 41 hunting and conservation organizations sent a letter to the newly installed Director of the US Fish- and Wildlife Service, Martha Williams, asking her to stop any settlement discussions with the Center for Biological Diversity (CBD), an environmental group seeking to roll back public access for hunting and fishing to 2.3 million acres of public land across 106 national wildlife refuge and national fish hatcheries. 
It all started back in January 2017, when the then-USFWS Director Dan Ashe issued an order that banned lead ammo and tackle on refuges and in national parks. The order was immediately reversed on the first day in office by Trump's incoming Interior Secretary Ryan Zinke. 
The CBD'S lawsuit "arises from the 2020 expansion of hunting and fishing on over 2.3 million acres of National Wildlife Refuges across the country," they explain. "The plaintiff alleges that the Service violated the Endangered Species Act (ESA) and National Environmental Policy Act (NEPA), because additional hunting and fishing on these public lands poses a threat to endangered species through potential lead poisoning from ammunition and tackle. Several of the challenged hunting opportunities were requested by state wildlife agencies and intended to manage overly abundant or invasive species. We sincerely hope that the Service will not allow a lawsuit to dictate the conservation and management of wildlife on refuges."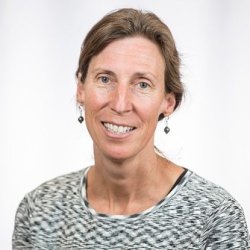 "The undersigned hunting, fishing, and other conservation organizations, representing millions of sportsmen and women across the United States, are aware from court filings in the above referenced litigation, that the U.S. Fish and Wildlife Service (Service) is engaged in settlement discussions with the Center for Biological Diversity (CBD)," the hunting and conservation organizations write in the letter, stressing that any settlement of pending litigation might in fact "undermine or reduce the expansion of hunting and fishing opportunities on National Wildlife Refuges". Hunting and fishing are actually essential to funding and maintaining the National Wildlife Refuge System and to conserving the wildlife: earlier in March, the Service announced a record $1.5 billion in funding for wildlife and habitat conservation generated from excise taxes on hunting, shooting, and fishing equipment.
"In sum," the letter concludes, "any settlement which closes access for hunting and fishing on refuge lands is wholly inconsistent with the traditional and the current role that hunting and fishing play in the refuge system."
The same old story "ban what you can" – but there are no adequate alternatives to lead in ammunition
In other passages of the letter, the hunting and conservation organizations argue that "The Service cannot afford to adopt the view of a single interest group" and that "it is especially concerning that the Service might consider closing refuges without any input from the hunting conservation community or state wildlife agencies". Sounds familiar? It's more or less the same thing of the EU's lead ban in ammo, an ideological crusade sponsored by single interest groups against any scientific evidence that will have dire consequences on both hunters and sport shooters, on the ammo and firearms industry, and ultimately on the environment itself. All this under the pretext of safeguarding wildlife and human health. 
Nobody is seriously and honestly dealing with the alternatives to lead in ammunition. Most stakeholders are trying to win just time and talk about transition periods. But just time can't do miracles. Performance, animal welfare – or environmental and toxic effects under certain circumstances of alternatives are not unproblematic. Most statements about lead do not distinguish between lead and lead metal as it is used for bullets in ammunition. They simply do not take the relevant particle size into consideration. But honestly: this makes a big difference. 
In EU the situation of lead in ammunition is even more critical
ECHA (European Chemicals Agency) has also "other materials" for bullets like copper or zinc on the watchlist. These could be the next victims of the EU Parliament in respect to shooting and hunting. That's why we are using the expression "ideological crusade" against lead in ammunition. 
We at all4shooters.com have been repeating this for years now: there are no viable alternative materials to lead in ammo – and for most fishing tackle, for that. And in case you have doubts, don't be fooled: the "lead ban" itself is just a Trojan horse for further "gun bans", with the ultimate goal of taking  ALL firearms from the hands of law-abiding citizens. Just like in the US, in the EU too shooters and hunters are surrounded by well-doers who, in the name of the environment and safety, want your best – don't let them take it away from you.