Headquartered in the northern Italian town of Sarezzo, the R.F.M. Armi company is mostly known for its line of hunting guns: the R.F.M. 
Armi catalog includes a wide array of side-by-side and over-under shotguns, express rifles, and other models aimed both to the national and international markets, and distributed through a wide network of gun shops, exporters, and distributors. 
The company also operates a front shop for direct sales, and all its models can be fully custom-modified and built under the customer's own specifics, or patterned after every shooter's own preferences or needs following a procedure that starts with the choice of the right materials apt for the job and the manufacture of certain components following the user's own body proportion, so that the gun will be easier to handle and a better performer in all hunting and sport shooting specialties.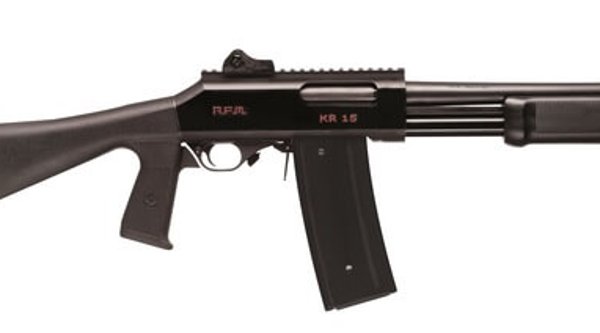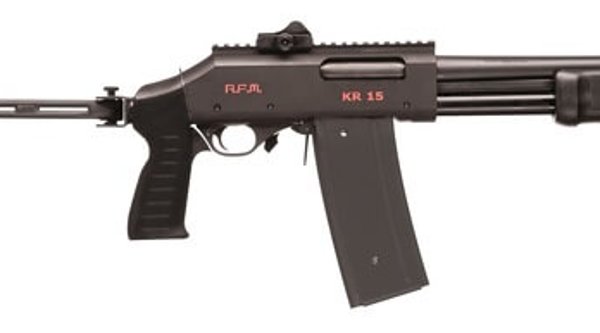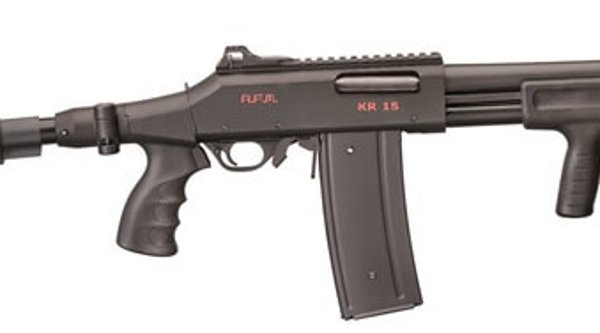 Although still manufacturing all its products in house and... in Italy − thus offering high quality guns with an extreme degree of custom-friendliness and versatility for all purposes − the R.F.M. Armi company recently launched a line of less "classic" and more modern product line, conceived for shooters with a taste for contemporary designs.
We're talking about a line of 12-gauge pump-action shotguns and of an extremely-short side-by-side shotgun in 20, 28, 32 and .410-gauge alternatives.
The pump-action shotgun was conceived to cover sporting purposes, personal protection, home and property defense, tactical duties, and service issue uses with civilians, law enforcement officers, military operators and private security personnel alike; the side-by-side shotgun is also a viable alternative for home and property defense, although it was mainly conceived for battue hunting.
Despite departing from the typically classic designs of the R.F.M. Armi production, the overall quality of those modern shotguns remains just the same of that of the Company's finest hunting models.
Patterned after the well-known Valtro shotguns design, the 12-gauge, 76mm/3" (Magnum) chamber KR-15 pump-action shotguns are built around a black hard-anodized lightweight alloy receiver and feed through a detachable box magazine, offering an overall capacity of six shotshells (five in the magazine, one in chamber); the forged steel barrels, treated with an outer black glare-proof finish, are available in three options: 36 centimetres (14.17 inches), 41 centimetres (16.14 inches) or 45 centimetres (17.72 inches).
The R.F.M. Armi KR-15 pump-action shotguns are available with a pistol grip and either a classic polymer full fixed stock, a side-folding metal stock with a polymer buttpad, or an ergonomically-shaped pistol grip and an M4-type folding and adjustable stock. 
The forend for the R.F.M. Armi KR-15 shotguns is available in a standard full black polymer version or in a smaller version with a vertical foregrip.
Some of the common features of all the KR-15 shotguns are a top Weaver rail for optical sights and an set of LPA Ghost Ring high-visibility and adjustable sights.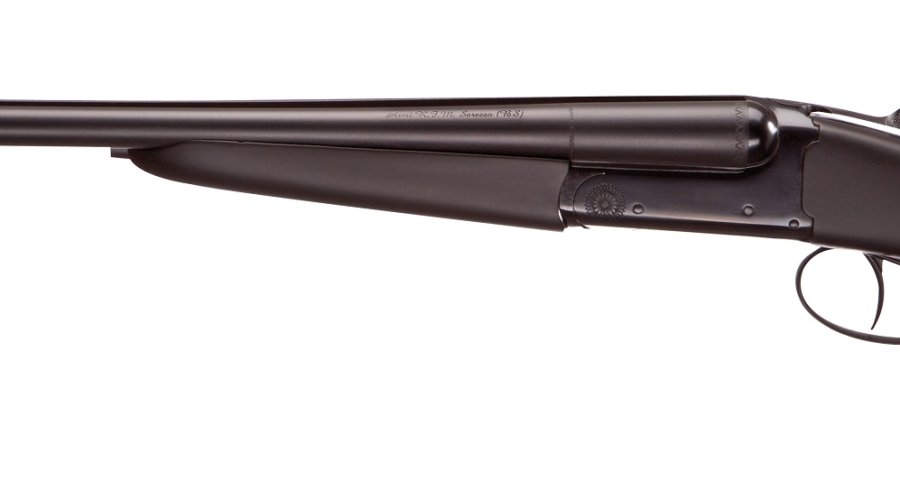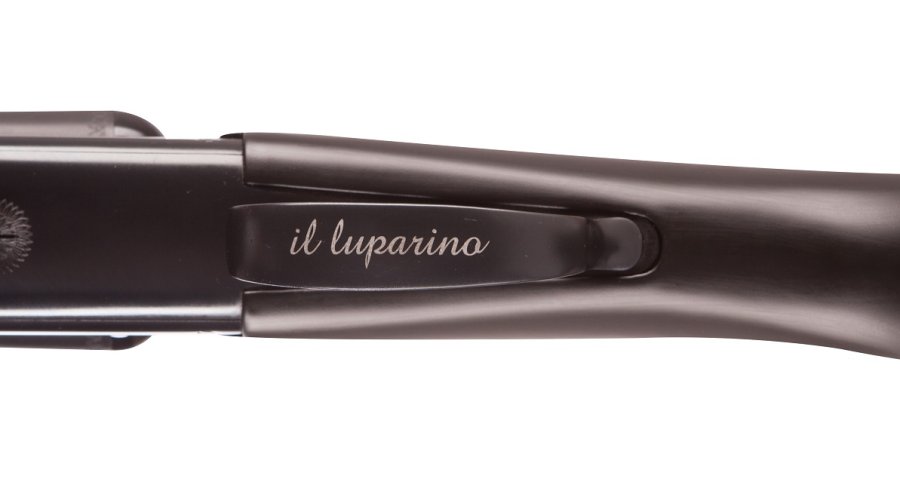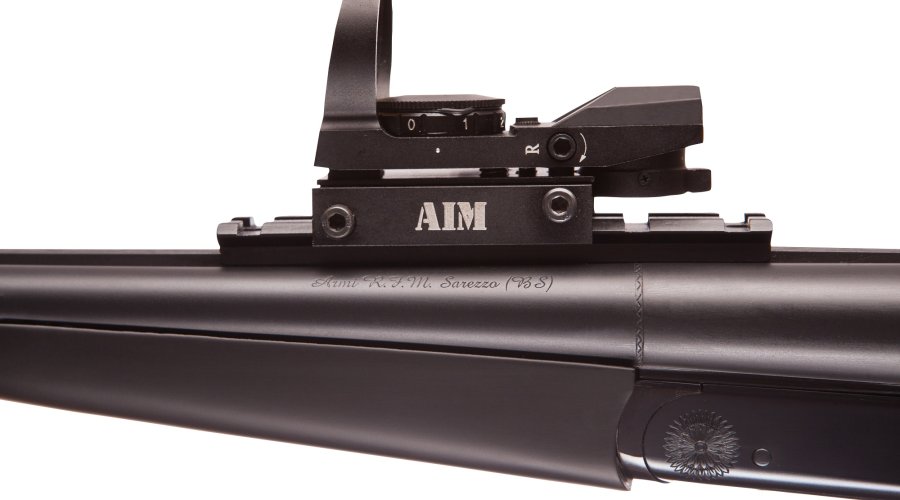 The R.F.M. Armi Luparino model − whose riminiscence of the traditional Lupara sawn-off shotgun design is undoubtable! − is an extremely short side-by-side shotgun available in four calibers (20-gauge, 28-gauge, 32-gauge and .410-gauge), two trigger setups (sequential single trigger or double-trigger), manual extractors, and two different barrel lenghts − 41 centimetres (16.17 inches) for an overall lenght of 61 centimetres (24 inches); and 45 centimetres (17.7 inches) for an overall lenght of 66 centimetres (25.98 inches).

The frame and the barrels of the Luparino shotgun sport an outer black glare-proof finish; the pistol grip and the handguard are manufactured out of black, Soft Touch finish polymer; and a two-position manual safety is located on the grip tang, right under the break-open lever.

The R.F.M. Armi Luparino shotgun sports a standard side-by-side shotgun front sighting nut, and is drilled and tapped to be fit with a rail segment that would provide an attachment point for optical devices of any sort.
The R.F.M. Armi KR-15 and Luparino shotguns are already in distribution in their motherland Italy; all informations concerning international availability and pricing should be addressed directly to R.F.M. Armi.
This video has been hidden because of an external service (YouTube) that could potentially collect personal data.Allow video services for the duration of the visitAllow video servicesStop allowing video services