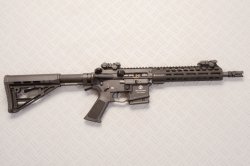 At the same retail price, the Schmeisser AR15 series in standard .223 Remington caliber has now been considerably upgraded in detail with the popular AR15 S4F, AR15 M4FL and AR15 M5FL models. All the relevant gun system parts are manufactured in Germany strictly according to ISO 9001 standard and Schmeisser company is one of the four licensed NATO and Bundeswehr weapon suppliers (Schmeisser NATO number: CF357). On the Schmeisser AR15 models the safety, magazine release, charging handle and bolt release are designed for ambidextrous operation. The distinctive sturdy reinforcement at the transition between the lower receiver and the handguard increases stability compared to conventional AR-15 models many times over.
New features of the Schmeisser Gen2 ARs for 2020: barrel lengths and prices

To the already upgraded features of the Schmeisser AR15, new additions include: a new enhanced two-stage trigger, slim-line M-LOK handguard, adjustable gas block, improved T-shaped charging lever and an optimized 45 degrees/90 degrees safety. The price for these upgraded models with 10.5", 14.5" and 16.5" barrel length and 1-9" twist is 2299 euro.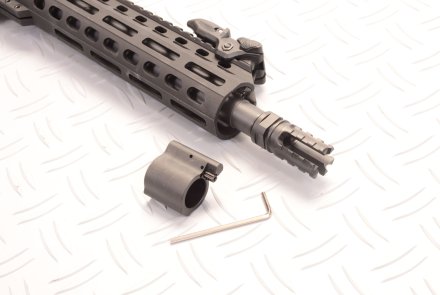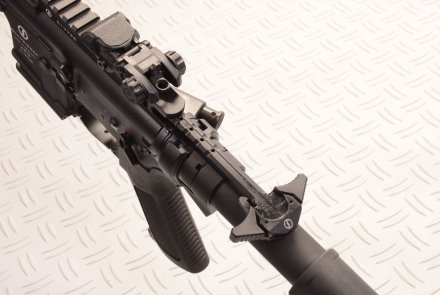 Also new for 2020: compact sports models from Schmeisser

New this year are also the compact Schmeisser AR-15 S4F Sport and M4F Sport models in .223 Rem. with 10.5" and 14.5" barrel with compensator, which are ideal for sports shooting. Price is the same as the other models, at 2299 euro.