When in 2020 Ruger officially announced the purchase of all of the Marlin Firearms assets from Remington Outdoor Company, Inc., Ruger President and CEO Chris Killoy assured that the Marlin brand and its products would live on.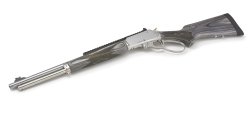 Faithful to that commitment, Ruger has just announced the initial production and shipment of Ruger-made, Marlin lever-action rifles: the first Ruger-Marlin model is the 1895 SBL chambered in .45-70 Govt.

"We are excited to officially flip the switch and let our customers know that Marlin is back," said Killoy. "Since the move of over 100 truckloads of equipment and inventory back in November 2020, our engineering team took the 1895 through a complete design and production review focused on achieving the highest quality, accuracy, and performance standards. The end result is a quality rifle, produced using modern manufacturing methods, that consumers will be sure to enjoy and proud to own." 
The first Ruger-Marlin rifle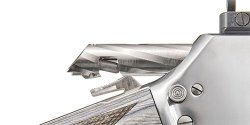 According to Ruger, this first model is just the beginning of the reintroduction of the Marlin brand and illustrates the improved manufacturing processes. Additional Marlin models, calibers and variations will be added over the coming years. Among the models that are already scheduled for release throughout the coming year other variations of the Model 1895, as well as the reintroduction of the Model 336 and Model 1894 are included.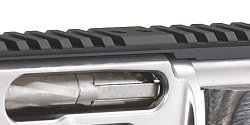 Ruger-made, Marlin 1895 SBL rifles are marked with "Mayodan, NC," bear an "RM" or Ruger-Made serial number prefix, have the Marlin Horse and Rider logo laser engraved on their grip, and also feature a red and white "bullseye" on the buttstock. The Marlin 1895 SBL is a lever-action rifle in .45-70 Govt. featuring a gray laminate stock and stainless steel receiver and barrel with some finesses such as the Nickel-plated bolt with spiral flutes and an updated Picatinny optics rail. The 19-in long threaded barrel, with a match-polished, factory-installed thread protector, has a 11/16" x 24 pattern to accommodate a muzzle brake or other barrel accessories. Magazine capacity is 6+1. Price shown on Marlin Firearms' website for the model 1895 SBL rifle is $1,399.00.