After the very recent and somewhat sensational appearance of the Hornady's 6mm ARC (Advanced Rifle Cartridge) on the ammo market, several US firearms manufacturers are adding rifles chambered in this new and interesting round. One of them is CMMG that has just announced the addition of the 6mm ARC to its Resolute and Endeavor families of rifles.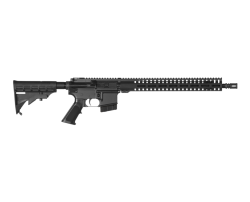 Based on the 6.5 Grendel cartridge case, the 6mm ARC "was designed to achieve comparable ballistics to the AR10 308 WIN, all while operating in a 30 per cent lighter system": to learn more about this new, promising round, read our article here. 
In any case, the 6mm ARC was born with the AR platform in mind and for precision shooting, hunting, military/law enforcement and recreational shooting. Specializing in high quality AR rifles, parts and accessories, CMMG could not miss the chance to offer its products in that caliber, with six rifle models available at present: the Endeavor 100, 200 and 300, as well as the Resolute 100, 200 and 300. 
CMMG's Resolute and Endeavor rifles in 6mm ARC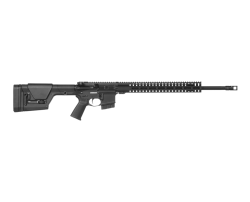 The Resolute series consists of rifles and carbines, while the Endeavor family is designed for marksmen and precision-oriented shooters – the higher the model number, the richer is the equipment and the finish level. All Resolute and Endeavor rifles feature 7075-T6 aluminum receiver sets. Different barrel lengths are available.
As for the prices, Resolute rifles will have a MSRP ranging from 1049.95 USD to 1649.95 USD, while the Endeavor rifles have a MSRP ranging from 1049.95 USD to 1799.95 USD. One 10-round detachable box magazine is included. CMMG also offers 6mm ARC upper kits for the Resolute 200/300 and Endeavor 200/300 versions, with price tags ranging from 743.95 USD to 889.95 USD.
Is this the beginning of the popularity for Hornady's new Advanced Rifle Cartridge?