The Agada concept study was on display in Las Vegas as a mockup, i.e. only as a non-functional design study. It is a gas-blowback operated rifle with folding length-adjustable buttstock and height-adjustable cheek piece, as well as M-Lok handguard with Picatinny rails on the top and bottom. The two angled grips attached to the sides surely appear to be the most striking details.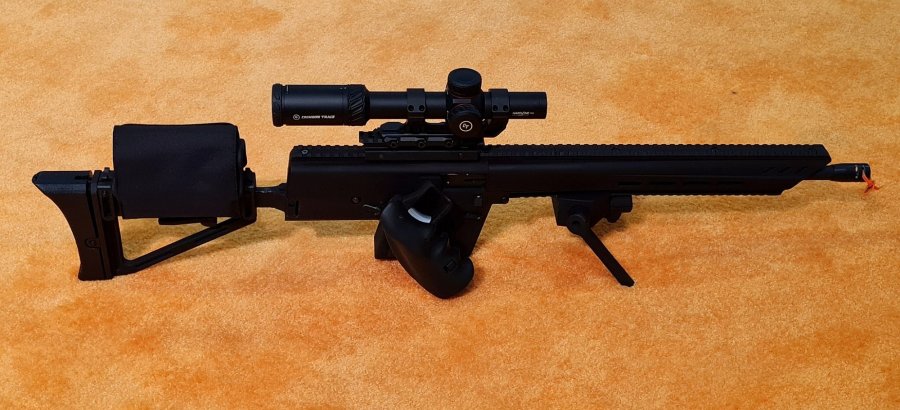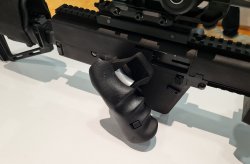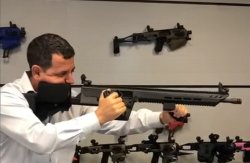 Depending on the left- or right-handed variant, the grip located on the left or right side of the weapon at the rear, on the side of the action contains the trigger. Trigger pull weight is around 1.1 kg, and the trigger is pulled downward. The Agada will initially be available in 9mm Luger, and later in 10mm Auto. The Agada uses GLOCK magazines. In addition to a 16" rifle, two different short versions with 10" barrels are also to come.

The design of the CAA Agada follows ergonomics instead of old rules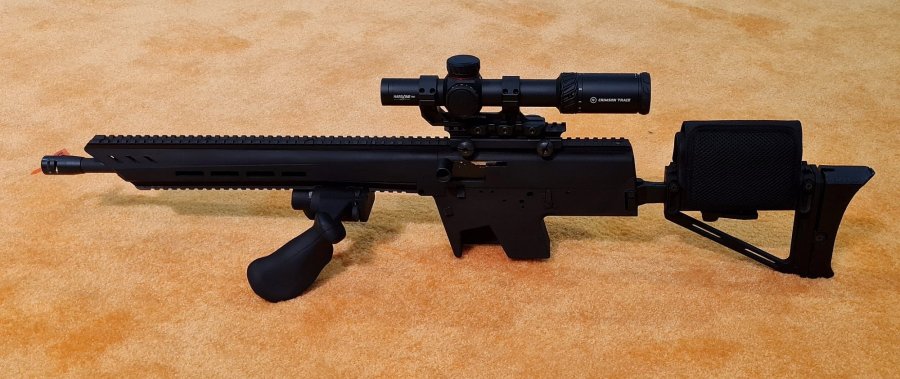 The unusual design of the Agada is the brainchild of CAA USA CEO Mikey Hartmann, who also explains the new system in the video above. His design incorporated his experience from 22 years of service in the Israel Defense Forces, where Hartmann holds the rank of lieutenant colonel in the reserve. Among other things, he served as commander of the Israel Defense Force's Sharpshooting and Marksmanship school and was also instrumental in writing its tactical shooting doctrine.

CAA USA (click here to visit the company's website) is best known for its Micro Conversion Kits (MCK) systems. These take common pistols and help the shooter to achieve more precise hit results at longer ranges. We're excited to see what comes of this concept. In any case, we found it quite exciting.