From a partnership between San Tan Tactical, Hornady and Proof Research, a new AR15 rifle chambered in the innovative 6mm ARC (Advanced Rifle Cartridge) round.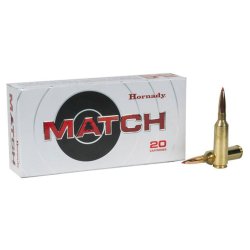 The new caliber: the 6mm ARC from Hornady
Let's start from the latter: Hornady's new 6mm ARC cartridge was originally developed for a specialized group within the US DoD for its multi-purpose combat rifle program. According to the Hornady Ballistician Jayden Quinlan, it's "an extremely versatile cartridge that does everything much larger cartridges can, and everything that smaller cartridges can't". Loaded with high BC, efficient 6mm bullets, it provides "unprecedented levels of performance from such a compact platform" also thanks to an excellent cartridge-to-chamber relationship.
The idea behind this is to find a place in the middle between the .308 and .223 Rem/5.56mm cartridges, both in power and overall size. In comparison to larger short action-based .308 Win family cartridges, the new round promises less felt recoil. And with an excellent terminal and long-range performance from an assortment of bullets for a variety of applications, the Hornady 6mm ARC cartridge is well-suited for personal defense, match shooting, hunting as well as military and law enforcement use.
At present the 6mm ARC is commercially available in the following loads: 108-gr ELD-Match, 105-gr BTHP Black, and 103gr ELD-X Precision Hunter. The ELD-Match round boasts a G1.536BC.
Here you can find more info about the innovative 6mm ARC cartridge exclusively developed by Hornady.
The rifle: the STT-15-6ARC
More than this, the 6ARC can be chambered  in AR-15 platforms and short or micro action bolt guns – and here come the San Tan Tactical STT-15-6ARC rifles. Available in two versions, the STT-15-6ARC and the STT-15-6ARC-Lite with lightened receiver, both are configured with 18" Proof Research Carbon fiber barrels featuring ultra-lightweight characteristics, and superior accuracy. 

The upper is cut from a single solid 7075T6 certified aerospace aluminum billet, while the propriety special burnished bore gives a compacted internal surface, resulting in a much smoother surface finish. Bore, receiver extension face, barrel nut threads, and barrel extension surfaces are all machined in one operation ensuring that they are perfectly concentric and perpendicular to the barrel assembly. The lower features a 1.38" integrally machined magazine well flare, ambidextrous QD swivel points, ambidextrous bolt release and magazine release, oversized winter trigger guard and ultra-grip texture on all control surfaces.
Both upper and lower are machined to Mil-Spec Standards.

San Tan Tactical STT-15-6ARC rifle in video
This video has been hidden because of an external service (YouTube) that could potentially collect personal data.Allow video services for the duration of the visitAllow video servicesStop allowing video services
San Tan Tactical STT-15-6ARC rifle features

STT Suppressor Optimized Enhanced Bolt carrier group
STT 6 ARC HPT MPI Bolt, Crane O-ring Upgrade
Proof Research 18" Carbon Fiber 6ARC Barrel
CMC Triggers 3.5lb Single Stage Match Trigger
MagPul MOE plus Grip
MagPul CTR Stock
MagPul MBUS Pro
STT 15 16" MLOK Rail
Propriety special burnished bore that gives a compacted internal surface, resulting in a much smoother surface finish
Type 3, class 2, deep black, hardcoat anodized black
Extended M4 feed ramps
Ambidextrous Mag and Bolt release controls (ambi version only not Lite)
Cerakote options are available for additional cost