Article also available in other languages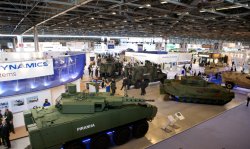 First held in 1992 at Le Bourget – and originally conceived as a replacement of the yearly national defense industry exhibitions organized ever since the 1960s by the French Ministry of National Defence at the Camp Satory military base – the EUROSATORY expo now takes place every two years at the Nord-Villepinte exhibition area at the outskirts of Paris, not far from the Charles De Gaulle International Airport.
Despite being only 22 years old, EUROSATORY has since established itself as a true biennial milestone for the global defense industry as well as for professional military and Police operators. Every two years, the best of the European and world's defense sector meets in Paris to showcase new products and ideas and share experiences and expertises with military and law enforcement professionals.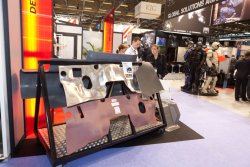 The reason why EUROSATORY is by far Europe's most important defense expo – leaving behind other important exhibitions such as IDET and DSEi – is all in its numbers: EUROSATORY offers 163.523 square meters of indoors and outdoors exhibition floor, easily reachable from Paris and its metropolitan area by public ground transportation; it covers eight industrial sectors in the land, airland, and homeland defense fields, divided in eighty-eight technological areas of interest; it hosts indoors and outdoors demonstrations of the technologies, systems, armament and accessories showcased by the participating companies; and gathers a great deal of attention and audience from the entire world. The latest EUROSATORY edition took place in 2012 and hosted 1432 exhibiting companies and entities from 53 different Countries; it was visited by 53.480 industry and MIL/LE/Government professionals and by 680 defense analysts and specialized reporters from 130 different Countries in four days, and saw the exclusive launch of 370 brand new products.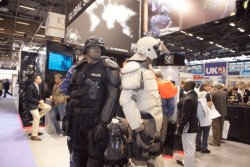 The French Ministry of Defense and COGES – a company specialized in the organization and management of international events – will once again host EUROSATORY this year, and expect the success of the 2012 edition to be repeated, if not outright surpassed should the ongoing growing trend continue.

As a matter of fact, the 2012 and 2012 editions of EUROSATORY saw the number of exhibitors growing by 8%, the number of international visitors grow by 40%, and the number of professional hosts grow by 30% at every edition: the expo has the full potential to double its total numbers every two or three editions.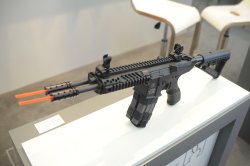 Undoubtedly, EUROSATORY is an event not to be missed for the entire global defence industry. Sure, "heavy" systems – tanks, vehicles, helicopters, air defence technologies – still reign in the aisles of the Nord-Villepinte exhibition area, but the growth of exhibitors offering individual armament and ammunition, tactical accessories, personal equipment, protective garment, optical and electro-optical aiming devices and other individual warrior technologies has been steady in the past editions, as Police officers, infantrymen and Special Forces operators are once again taken into account as the centerpieces and the main assets in the ongoing global battle against organized crime and terrorist groups. More and more companies from Europe and the world choose EUROSATORY as the best place where to showcase their latest inventions and products that will provide Police, military and Governmental operators the edge in their endless struggle to preserve public safety, national security, and world peace.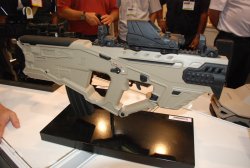 Needless to say, these are matters of great interest for all you dear followers of all4shooters.com, either if you're a "simple" gun enthusiast looking forward to know what's "latest and hottest" between the "tools of the trade" of our boys in blue (or black... or green... or tan!) or if you are one of the many – and ever-increasing – Law Enforcement and Military professionals who closely follow our Pro-Zone to remain up-to-date with the latest armament and technologies that you may be issued with in the near future.
That's why all4shooters.com will closely follow the 2014 edition of EUROSATORY and will provide an in-depth coverage of the individual equipment sector of the show. Keep an eye out for our updates next June16th to 20th, if you want to know what will be new and hot this year at the Paris Nord-Villepinte exhibitions grounds!