Article also available in other languages
It's no secret that the demand for purely defense-oriented handguns has been skyrocketing in the United States for years now; unexpectedly, said demand is steady, and even experiencing a modest growth, even in Europe, where licenses to carry concealed weapons for protection are generally very hard to obtain while, on the other hand, most Countries still maintain other gun licenses fairly accessible − including those categories of licenses that allow private purchase and ownership of handguns that may be used for household or property defense.
It's thus no case if the bulk of the arms industry has been racing in the past months to launch new handguns whose designs should offer the usual accuracy, reliability and stopping power features combined with light weight and compact size − which would suit concealed carry holders as well as smaller-handed shooters and most notably women − while at the same time remaining easy to use for first-time gun owners with little or no experience.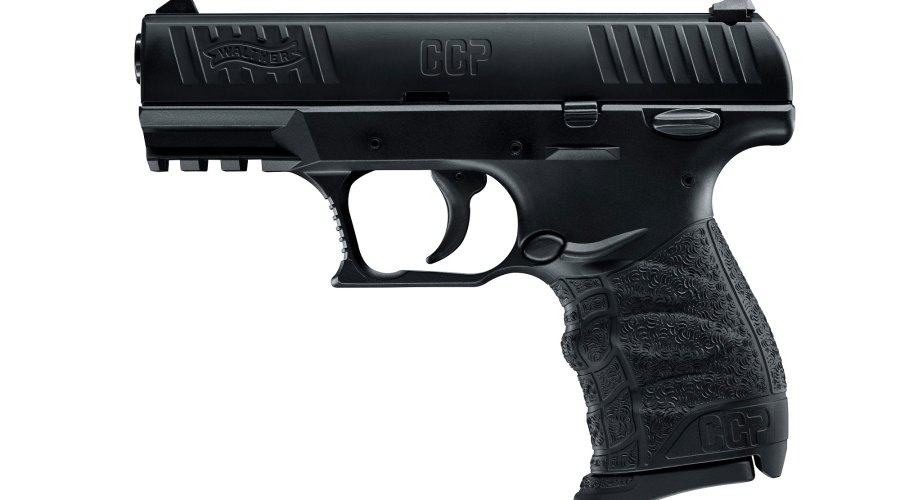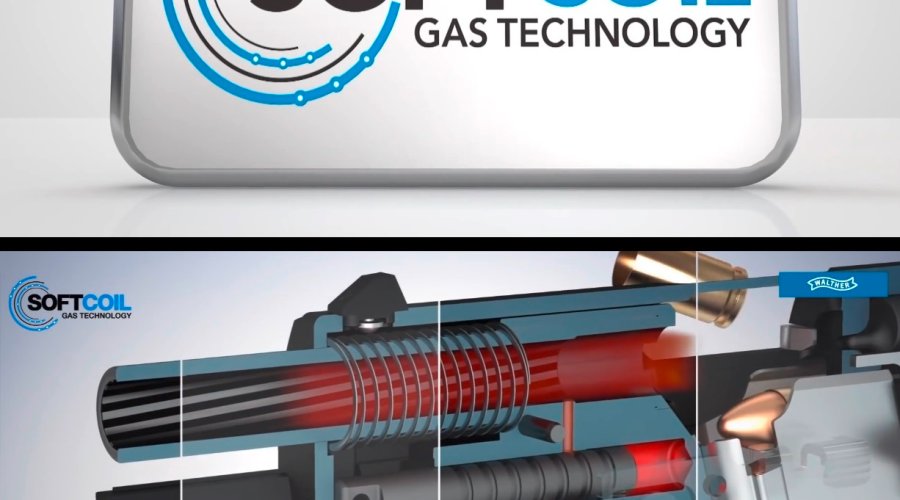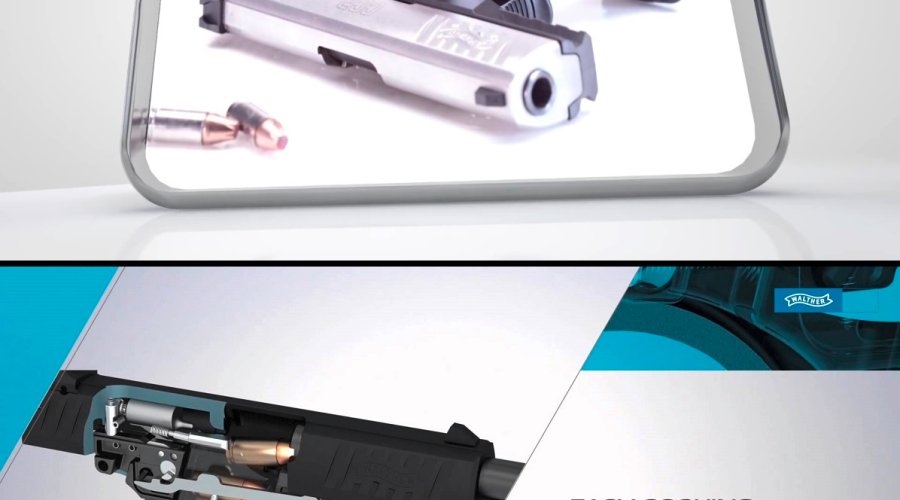 The legendary Carl Walther GmbH − one of Germany's top gun manufacturers, and one of the world's most famous − wouldn't want to be "left behind" in such a promising market; that's what Walther's newest product (first showcased at the 2014 edition of the IWA expo in March, and soon to be mass-distributed worldwide) aims to be: an alternative to other similar products launched by many famous gunmakers − about which the readers and followers of all4shooters.com are already well informed.
The new Walther CCP (the achronym CCP here stands for "Concealed Carry Pistol") combines the lines of the P99/PPQ pistol design − which has been at the core of Walther's production for about 20 years now! − with a plethora of technical solutions conceived to make it more comfortable and practical to carry and shoot.
The Walther CCP pistol is built around a black high-strenght, reinforced polymer frame − featuring a PPQ-type ergonomic pistol grip and a MIL-STD-1913 "Picatinny" tactical rail under the dust cover − and sports a stainless steel slide with front and rear serrations for easier cocking and chamber checks.
The CCP can either come with a standard stainless finish slide or with a Cerakote black slide, and features three-dot sights, with a 138mm-long sighting plan that grants both easier alignment and good accuracy on the distance. The front sight of the Walther CCP is fixed but replaceable, and three "sizes" of the front sight exist, different in height; the rear sight can instead be adjusted for windage.

The Walther CCP is a semi-automatic, striker-fired pistol, with a cocked striker/loaded chamber indicator protruding from the rear of the slide. The single-action trigger and pre-cocked striker system keeps the trigger weight very low (2,5 kilograms) and maintains a very short trigger pull (7mm), to allow quick shooting if necessary.

Unlike many modern striker-fired pistols, the CCP also sports a manual safety, located on the left side of the frame and right above the grip.
This video has been hidden because of an external service (YouTube) that could potentially collect personal data.Allow video services for the duration of the visitAllow video servicesStop allowing video services
The Walther CCP pistol is 163mm/6.5-inches long, 130mm/5.1-inches high and merely 30mm/1.2-inches wide; it feeds through a single-stack metal magazine, featuring a polymer floorplate and holding up to eight rounds of 9x19mm "Parabellum" (a.k.a. 9mm "Luger") ammunition; a ninth round can be held in chamber.
The fixed barrel of the Walther CCP is 90mm-long, and sports a polygon barrel. The overall weight of the gun reaches 633 grams/22 ounces unloaded.
Departing from the standard modified Browning-type short barrel recoil system, the CCP pistol is based upon the "SoftCoil" system − this being Walther's own, patented take on the gas brake delayed blowback system invented by the Gustloff-Werke engineer Karl Barnitzke towards the end of World War II, and later used on European handguns such as the Steyr-Mannlicher GB and the Heckler & Koch P7, as well as on some designs of South African origin − namely the "Advanced Defensive Pistol" (ADP) and the Vektor CP1.
The gas brake delayed blowback operation recovers part of the expanding gases from a fired cartridge into a chamber located under the barrel, where they'll form a "cushion" that will slow down the rearward motion of the slide. This softens recoil and muzzle climb − which remains as low as 12-degrees on the Walther CCP − and doesn't require the use of particularly stiff recoil springs, which allows for a quicker, lighter slide operation: the energy level required to rack the slide of the Walther CCP has been measured in 57 Newtons − that's 40% less than the average of the most direct competitors in this field.
This video has been hidden because of an external service (YouTube) that could potentially collect personal data.Allow video services for the duration of the visitAllow video servicesStop allowing video services
This means that those users who always keep their concealed carry or home defense handgun loaded and cocked will be able to carry it with the manual safety switched on (a.k.a. "Condition One"), and further protection against accidental discharges will be granted by multiple integrated safety features.
On the other hand, those who generally don't keep a round in chamber on their defensive pistol − something very common in Europe − may now get their gun ready for action more quickly; the lighter slide weight will probably also be welcome by women, smaller-handed shooters, first-time gun owners, and other categories of users.
The projected manufacturer's suggested retail price for the Walther CCP pistol has been announced in the 469.00/489.00US$ range for the United States − depending from the version − while in Europe the Walther CCP pistol will be sold for around 590€. Walther's new pistol will soon be available worldwide, and when it will happen, you'll read it first on all4shooters.com so... keep following us!