A .380 Auto pistol designed for personal protection and every-day carry characterized by an easy-to-rack slide, an easy-to-load magazine, and easy-to-clean design and a pretty conspicuous grip safety: this is the new Smith and Wesson M&P380 Shield EZ pistol, the latest addition to the M&P M2.0 lineup.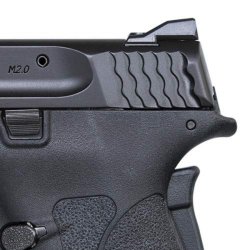 The keyword for the M&P380 Shield EZ pistol is – as you'll have guessed – "easy". Actually, the idea behind this gun is to provide a gun that could be used by both first-time shooters and experienced handgunners alike. As Jan Mladek, General Manager of M&P and S&W Brands, explains, "When we set out to design the M&P380 Shield EZ pistol, our goal was to deliver an all-around, easy to use personal protection pistol – from loading and carrying, to shooting and cleaning. Throughout the development process, we focused on key areas that customers told us were important – the ease of racking the slide and loading the magazine. With that in mind, we reduced the amount of force required to rack the slide, and developed a magazine that is both easy and efficient to load."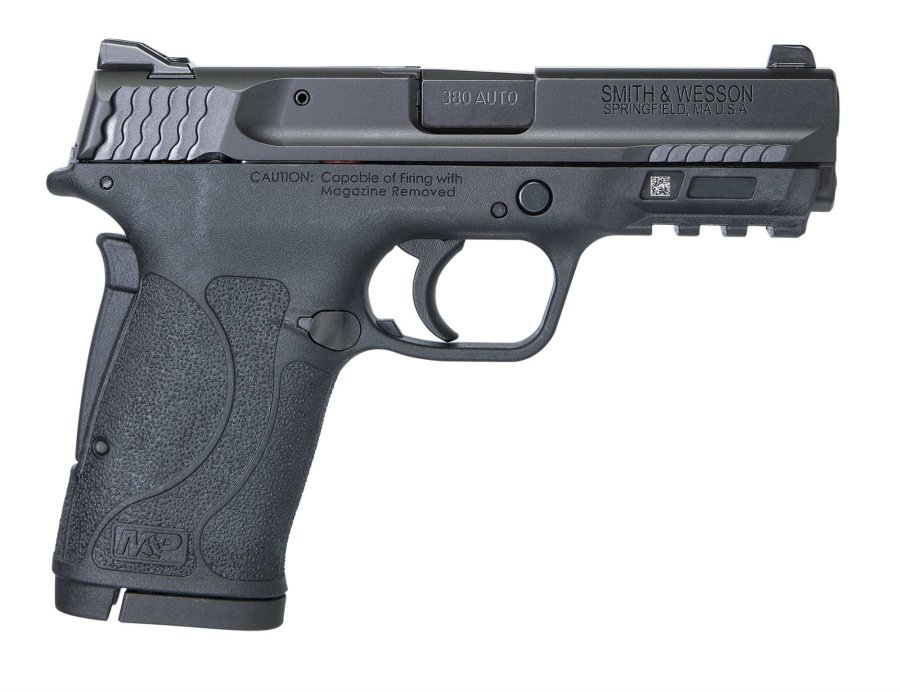 Smith & Wesson M&P380 Shield EZ: an internal hammer fired gun
The ease of use of the M&P380 Shield EZ is enhanced by the optimal 18-degree grip angle for a natural point of aim. The gun also can be field-stripped without pulling the trigger – a plus for safety together with the tactile loaded chamber indicator that allows users to see and feel if there is a round in the chamber.
Despite the appearances, the polymer-framed M&P380 Shield EZ is not striker-fired being an internal hammer fired gun. Barrel length is 3.675 in / 933 mm, with an overall length of 6.7 in / 170 mm and a weight of 18.5 oz / 524.5g, which makes it fairly comfortable to carry. Barrel and slide are stainless steel, with an Armonite protective finish.
The M&P380 Shield EZ shipped with two 8-round M&P380 Shield magazines comes at a reasonable price of 399 USD / 322 euro. Available by the end of February 2018. 
Smith & Wesson M&P380 Shield EZ: technical data
| | |
| --- | --- |
| Model: | M&P 380 SHIELD EZ |
| Caliber: | .380 Auto (9x17mm) |
| Action: | internal hammer fired |
| Barrel length: | 3.675 in / 933 mm |
| Overall length: | 6.7 in / 170 mm |
| Magazine capacity:  | 8 rounds |
| Sights: | white dot (front), adjustable white dot (Back) |
| Weight:  | 18.5 oz / 524.5g |
| Materials: | stainless steel (barrel and slide), polymer (frame) |
| Price: | 399 USD / 322 euro |