Already last year, the full-range supplier organized a SIG Sauer IWA Range Day during the trade fair in Nuremberg. With this exclusive event, SIG Sauer fulfilled a long-cherished wish of many trade fair visitors: shooting at the IWA! So no wonder that the manufacturer once again organized an exclusive IWA Range Day in the same way as the SIG Sauer Shooting Day at the SHOT Show 2019. But this time, the mastershop was in focus...
SIG Sauer on the range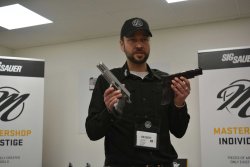 The pieces from the Mastershop were ready to be shot too. Above all, the SIG Sauer Midnight in black with its gold embellishments knew how to inspire. But also the different X-Five versions, the X-Six and all guns could be used. And it was a pleasure to shoot with the various SIG Sauer pistols. Especially with the very particular guns from the SIG Sauer Mastershop, all of which are something unique. So went several magazines in 9 mm Para or .45 ACP through the pistols.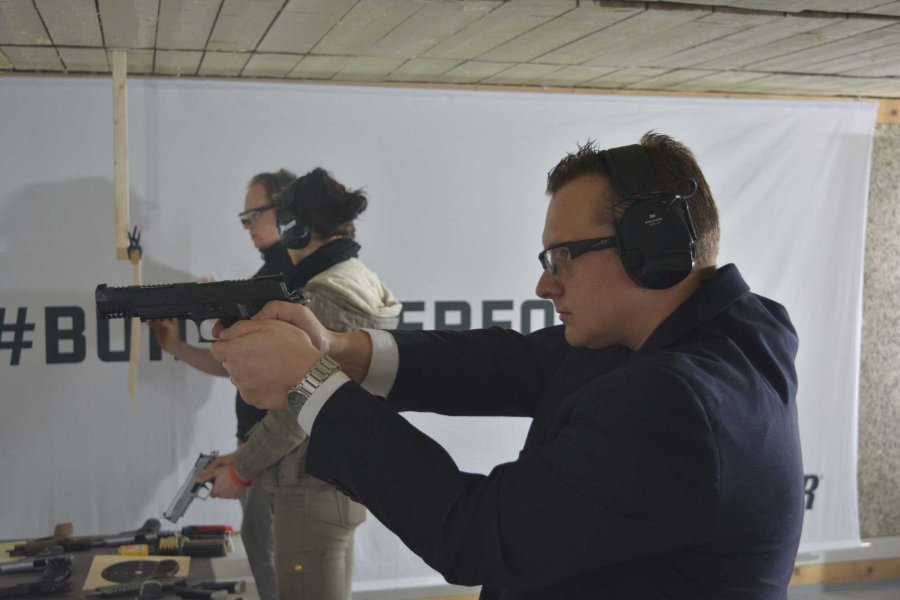 Three times SIG Sauer Mastershop: Sport, Prestige and Individual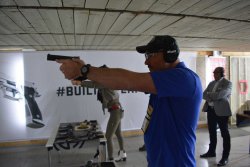 The new SIG Sauer Mastershop is divided into three areas, namely Sport, Prestige and Individual. As the name implies, the SIG Sauer Mastershop Sport division is dedicated to the ultimate in performance pistols. Such as the P210 Sekeleton, with a new trigger and hammer design and a skeletonized slide and frame. Or the P226 X-Five Performance with laser textures. One class higher are the SIG Sauer pistols from the Prestige Mastershop segment. These are exclusively limited-edition guns, such as the P210 Midnight with a "piano finish" and gold-plated Moon and star-themed embellishment. Or the P226 Facettes with a futuristic design.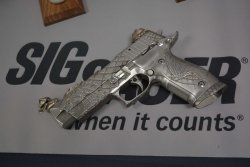 Lastly, comes the upper class Individual. Behind it there's far more than highly tuned individual pieces, but rather SIG Sauer's service to create unique guns. For example, by individual laser designs, images or names. Of course, everything is made in Germany and is made on site in Eckernförde by SIG Sauer. Wishes are (almost) unlimited.

Looking forward to the next SIG Sauer Range Days

Just before the event, the SIG Sauer P320-M17 also arrived, the gun of the US Army, that then joined the other pistols from the SIG Sauer product range. And here, too, everyone was allowed to shoot this gun, which is on everyone's lips. It can be said that the whole all4shooters team is looking forward to the next year, at the IWA, when it's time again: welcome to the SIG Sauer Range Day.