Article also available in other languages
The Sturm, Ruger & Co., Inc. company is one of America's premier manufacturers of civilian-grade firearms, and for quite a few years now it has also been one of the most dynamic of them all, after radically modernizing its product line that had previously remained basically unchanged for some twenty years.
Today, one of Ruger's strongpoints is its attention to the market trends, particularly when it comes to the domestic U.S. guns market. And the U.S. market is currently witnessing a sales boom for compact and subcompact handguns to be used for defensive concealed carry, particularly by women and less-experienced shooters.
This is the main reason that led the Ruger Firearms company to announce, on July 29th, a new addition to its subcompact defensive pistols line: more specifically, the Ruger LC9S.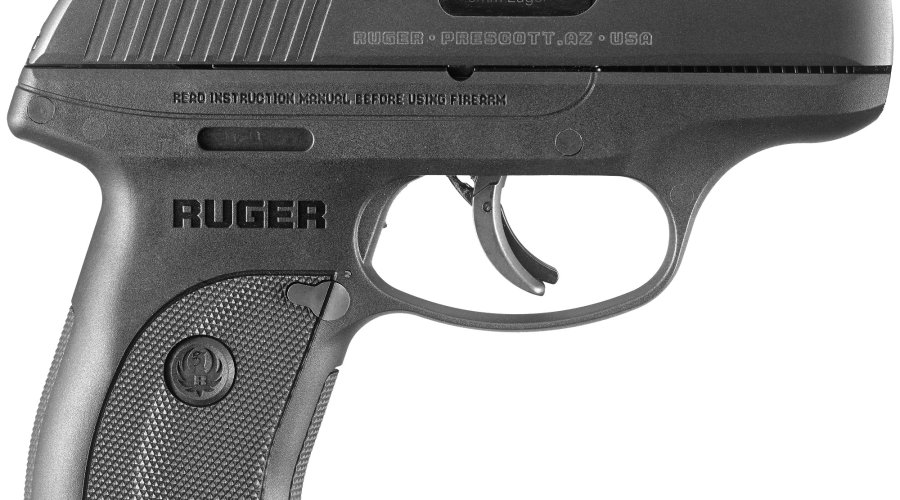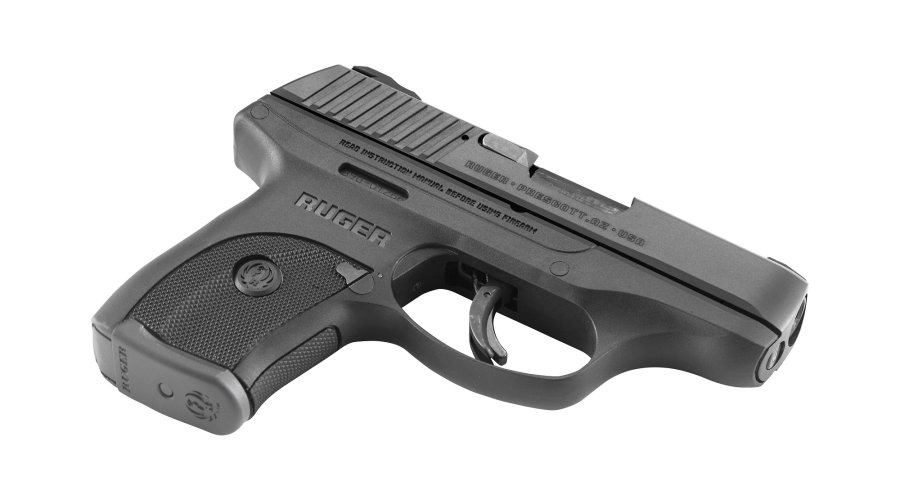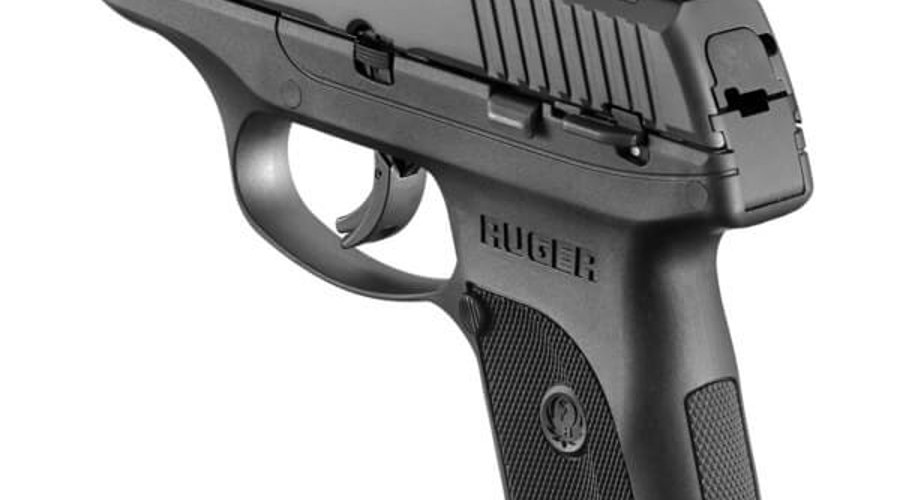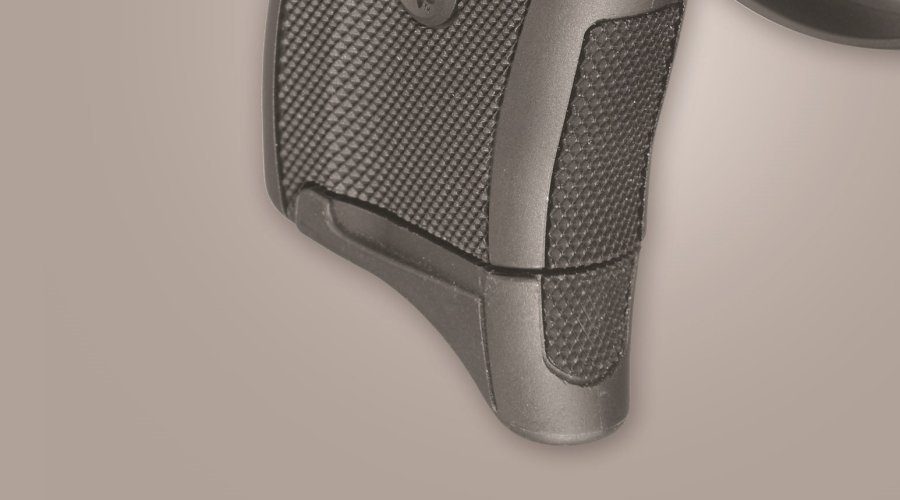 Much like the earlier LCP, LC380 and LC9 models, the LC9S is a pocket, polymer-frame, recoil-operated semi-automatic pistol manufactured by Ruger in its Prescott (Arizona) plant.
The design of the LC9S remains mostly unchanged from its predecessors', as the streamlined shape, minimum lenght and width and low weight have been greatly appreciated by shooters worldwide.
The main − if not only − difference is in the sear: while all previous LC-line pistols featured a spurless semi-internal hammer and a double-action only trigger, the LC9S is striker-fired, which allowed Ruger engineers to implement a much lighter and shorter trigger than the (often criticized) one found on the earlier variants.
The Ruger LC9S is built around a one-piece, high-performance glass-filled Nylon frame with integral checkered slip-proof grip panels and straps. All controls (magazine release button, hold-open catch, manual safety, disassembly lever) are located on its left side. The slide on the Ruger LC9S is instead built out of blued alloy steel, and sports dovetailed sights − fixed front, drift-adjustable rear − with quick-alignment white inlays.
The 3.12-inch/7,92cm. long barrel itself is manufactured out of alloy steel, and comes with six right-handed grooves and a 1:10" rifling pitch. It also features a small top port allowing visual inspection and confirmation of a loaded or empty chamber.
The Ruger LC9S is 6"/15,24cm. long overall, 4.5"/11,43cm. high and merely 0.9"/2,29cm. wide; it is also a true featherweight, at 17.20oz./487,6gr. unloaded. It feeds through single-stack sheet metal magazines, holding 7+1 rounds of 9x19mm ammunition, which can be equipped with an optional finger-rest floorplate for a more comfortable handling.

All accessories manufactured for the earlier LC9 variant will remain 100% compatible with the new Ruger LC9S: this includes laser sights and holsters of many makes and models, and extended 9-rounds magazines. Other features of the Ruger LC9S include safety measures such as a magazine disconnector (the gun will not fire with the magazine out) and a "Glock-style" trigger safety.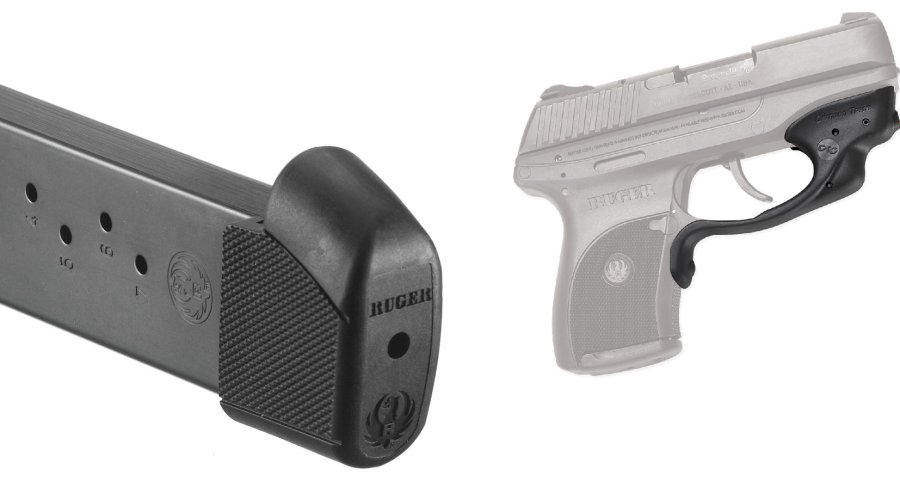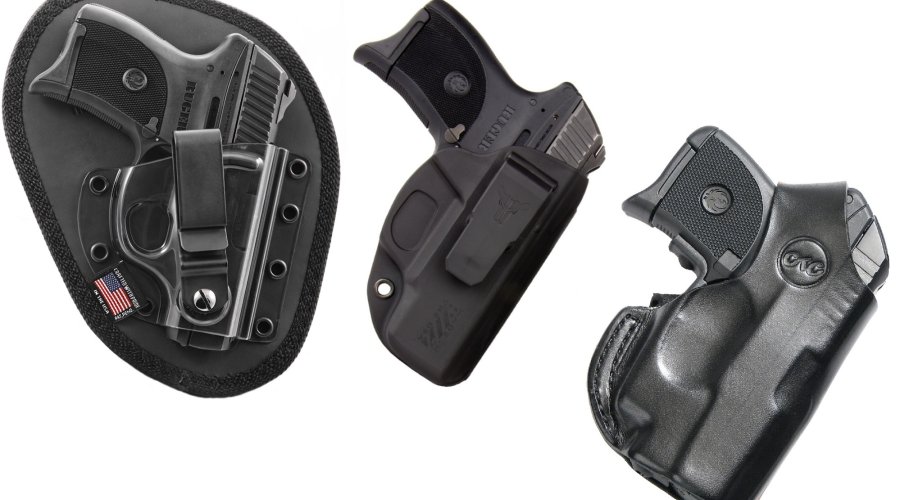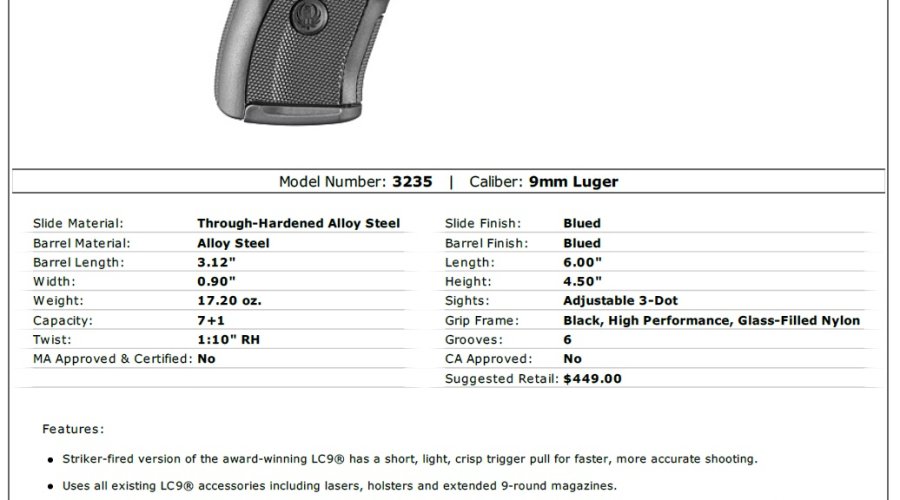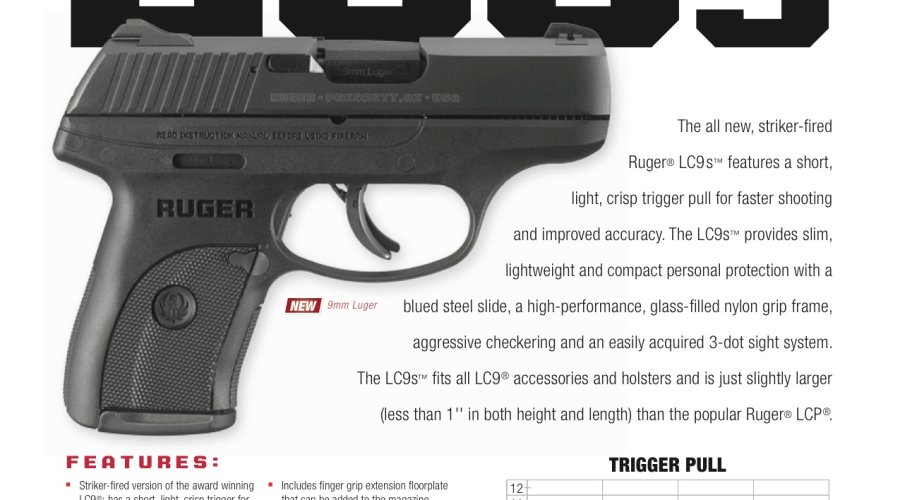 Obviously, this gun is bound to be way more successful in the United States than in Europe, where it's definitely harder (when ever possible!) for average citizens to obtain a concealed carry license.

And still, most EU-member Countries allow their Citizens to (fairly easily) obtain licenses entitling them to possess handguns for shooting and home protection; under this point of view, the Ruger LC9S may be of interest for women living alone and looking for a discreet, non-engaging and effective tool to protect themselves against home invasions, burglaries, or even more violent aggressions − eg. from stalkers or sexual predators.
The Ruger LC9S seems to be basically perfect for that purpose: it's small and lightweight, it can be concealed and carried anywhere, it's safe and quick to draw, and easy to use in an extreme effective way in close-quarters engagements that are typical of property, home or personal defense situations.
The manufacturer's suggested retail price for the Ruger LC9S pocket pistol is set to $449.00 in the United States. Prospective non-U.S. buyers may want to inquire with their national authorized distributors of Ruger products for local availability and pricing.
This video has been hidden because of an external service (YouTube) that could potentially collect personal data.Allow video services for the duration of the visitAllow video servicesStop allowing video services