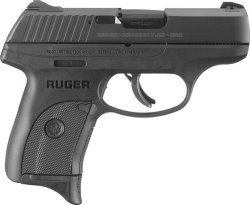 The Ruger LC9S semiautomatic, polymer-frame pocket pistol was launched in 2014 on the global markets as a successor to a previous model, dubbed the LC9, which was itself nothing but a scaled-up, 9x19mm caliber variant of the LCP .380 ACP caliber pistol.
A slimline and lightweight handgun, reliable and secure thanks to its redundant safety devices (trigger safety, manual safety − absent in the "Pro" variant − and magazine disconnect system) the Ruger LC9S holds 7+1 rounds of 9x19mm caliber ammunition and is merely six inches long overall, providing an excellent alternative to law enforcement and private security personnel searching for a powerful and handy back-up weapon, and generally speaking to all civilians looking for a concealed carry weapon for personal protection.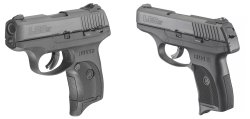 With the LC9S first supplementing the hammer-fired LC9 pistol in Ruger's catalogue, then outright replacing it in 2015, the Ruger Firearms company decided to support, assist and somehow "incentivize" the shift from the old LC9 to the new LC9S... even for those shooters who already own an older, hammer-fired model.
The company thus launched the Ruger LC9S trade-in promotion, opening a dedicated webpage with instructions on how to proceed and detailing what advantages will faithful Ruger LC9 pistol owners receive if they shift to a new LC9S.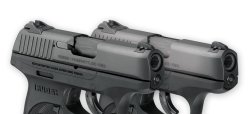 From October 1st, 2015 and December 31st, 2015, interested users will thus have to refer to their local Ruger retailer and negotiate their best deal on the trade-in of their old, hammer-fired LC9.
Once they'll have purchased a new Ruger LC9S, they'll have to register on the dedicated Ruger website and generate a redemption code that will award them with a $100 gift certificate for ShopRuger.com, Ruger's own eCommerce site for accessories, gun parts, and sportswear.
Shooters who will join the trade-in program will also be able to check the status of their redemption code through a dedicated webpage.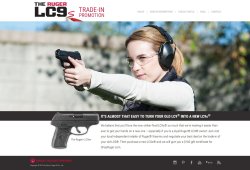 The promotion is valid only in the United States, and only U.S. citizens or legal residents aged 21 or older can participate.

Only Ruger LC9 handguns used as a trade-in towards the purchase of new LC9s handguns, and that have not already been associated with a redemption in this Promotion, will qualify. The qualifying firearms must have been purchased from a federally licensed retailer (FFL) in accordance with all Federal, state, and local laws and regulations.
Tax exempt organizations and Departmental trades do not qualify. The gift certificate for ShopRuger.com will be delivered to the shooters by E-Mail; participants will have to submit several personal informations and a valid proof-of-sale for the trade-in LC9S pistol in order to be approved. Read the Ruger LC9S trade-in promotion rules to find out more.