Take one of the most acclaimed pistols in the world such as the SIG-Sauer P320 and enhance/upgrade (almost) all what can be enhanced/upgraded in an already great gun: what you get will probably be the new Zev Z320 Octane. Just a few days ago we talked about ZEV Technologies for their OZ-9 pistol, which is based on the GLOCK 17. Now it's the turn of an official SIG Sauer collaboration, the fruit of which is the Z320 Octane – or better, two models named ZEV Z320 XCompact Octane and ZEV Z320 XCarry Octane respectively, both in 9mm caliber.

Zev Z320 Octane pistols in video
This video has been hidden because of an external service (YouTube) that could potentially collect personal data.Allow video services for the duration of the visitAllow video servicesStop allowing video services


Z320  Xcarry and XCompact – Two versions, same components
"The leading premier manufacturer of performance components for pistol, rifle and AR platforms" – this is how ZEV Technologies aptly describes itself. The company manufactures high-end guns, and the new models designed in collaboration with SIG Sauer are no exception. The Z320 XCompact and XCarry Octane gun-models share the same features: they come standard with an X Series flat-face trigger, Titanium Gray Octane slide with RDS compatibility and RMR optic cut (with cover plate), and ZEV's fiber optic Combat Sights. 
The guns also feature ZEV's signature diamond pattern, laser cut grip module to keep your grip secure while still comfortable in hand. A small cut on both sides of the slide front of the Z320 Octane pistols shows a glimpse of ZEV's PRO barrel with black DLC finish – another detail typical of ZEV's handguns.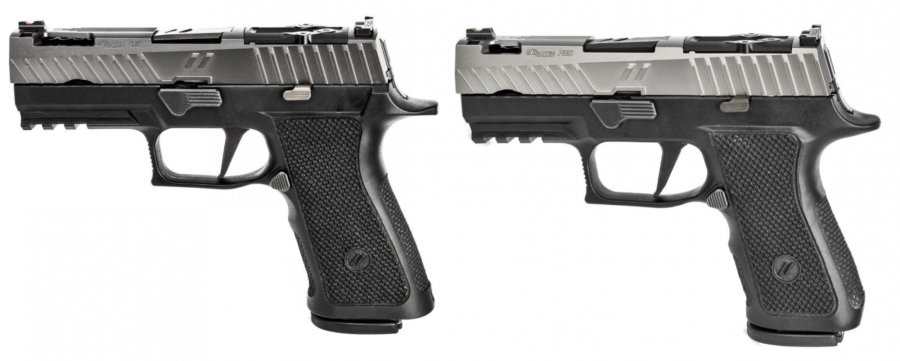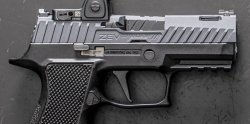 The only difference between the XCompact and XCarry versions, as the name suggests, is that the XCompact is a tad bit smaller and lighter (21 oz instead of 22) than its sibling. Due to its smaller grip, it holds two rounds less in the magazine (15 instead of the 17-round XCarry model). Two SIG Sauer P320 magazines are included.
Unfortunately, the Z320 XCompact and XCarry Octane also share a somewhat hefty price tag, at 1299 USD. But it goes without saying that you get what you pay for, and top quality rarely comes cheap.