Brand new products, functional and innovative designs, and competent partners to answer all your defensive handgun needs will be available next March 7th to 10th, as the Kahr Firearms Group confirmed the intention to showcase its products at the 2014 IWA expo − one of the world's most important firearms, hunting, sports shooting and outdoors-related trade shows − slated to take place as usual in Nuremberg, Germany.
The KAHR ARMS team, including CEO and chief designer Justin Moon, the international sales manager Frank Harris and Europe product manager Wolfgang Schimmel will be presenting the whole product line available to European customers. Kahr Arms' booth will be #222, located in Hall 5 of the Nuremberg Exhibition Center (NürnbergMesse).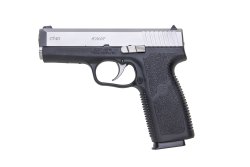 The company announced a serious level of commitment to the introduction and marketing of the entire Kahr Firearms Group products line at the 2014 IWA expo − the presence of such a high number of top-level corporate figures speaks for itself. This is seldom seen on strictly European-based and European-oriented trade shows like IWA, whereas CEOs and other high-profile figures or most American-based arms makers seem to mainly focus on the company's yearly presences at the SHOT Show.

As a matter of fact, not many American gunmakers expressed such a high level of interest for the European market in the past couple of years: with the internal U.S. market experiencing a steadily growing demand for firearms, ammunition and accessories, exports have been somewhat "neglected" by some big names of the American gun industry − partly because the internal demand in the United States is in fact so high that little or nothing of their production is left available for export.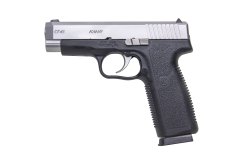 Furthermore, the words of Frank Harris, international sales manager for the company, seem to leave little or no doubt about the Group's interest in taking on European gun enthusiasts and shooters:
"Europe is an interesting market for our products. The personal interaction with our national and international distributors and dealers is very welcome and gives us a lot of new ideas for our product lineup."
Although no guarantee has been provided as of today, the Kahr Firearms Group may even want to take advantage of the IWA expo to introduce the company's new handguns to the European market after their first exploit at the 2014 SHOT Show, which took place in Las Vegas last January: the CT-40 and CT-45, two full-size, slimline, lightweight, polymer-frame semi-automatic pistols sporting eight-rounds single-stack magazines and full-lenght barrels for maximum accuracy and range for their calibers: the CT-40 is chambered for the .40 Smith & Wesson caliber and comes with a 4"-barrel, while the CT-45 sports a 4.03-inch barrel and is chambered for the powerful .45 ACP round.
Should the company indeed decide to go for an official European launch at the IWA, we are quite confident that the new CT-40 and CT-45 pistols would be met with extreme interest by European shooters and retailers.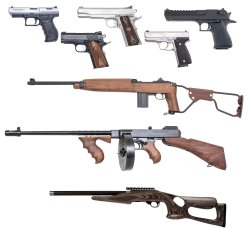 The Kahr Firearms Group will also have a plethora of other gun models on display, including the full Kahr line and others from the two other brand controlled by the Group − these being, Auto-Ordnance Corp. and Magnum Research, Inc. − all of whom had an extensive and impressive display of new products at the SHOT Show, which will surely be of high interest for European gun enthusiasts and shooters.

As the availability of Kahr, Auto-Ordnance and Magnum Research products has been sketchy and scarce in many European Countries for several years now, we certainly warmly greet the Kahr Firearms Group for this renewed commitment to the European market − and we are also sure that many gun collectors and sports shooters all over Europe, including ALL4SHOOTERS.COM followers, will be looking forward to see what the company will have in store for us all at the IWA expo.
---
READERS PLEASE NOTE: IWA is a trade show − its grounds are open only to eligible operators, dealers and members of the industry, members of law enforcement and military, and credited press members. A no-admittance policy for individual customers and general public is strictly enforced.

The ALL4SHOOTERS.COM team will provide a full coverage of the news − and will duly visit the Kahr Arms booth − so follow our website in March to keep up-to-date with the best, newest products from the Nuremberg fairgrounds!