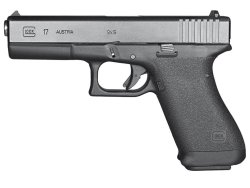 In 1986 the GLOCK US headquarters was established in Smyrna, GA. That's why GLOCK is now proudly celebrating its 35 years in the US running a yearlong campaign consisting of monthly live videos covering various topics relating to the brand and its involvement in the industry over the past 35 years. "We look forward to spending the year engaging with our fans and educating them on ways to be more involved with the GLOCK community beyond purchasing our products," they say. "Each month, participants will be able to register for a chance to win a giveaway along with earning entries for the grand prize announced at the end of the year during GLOCK's December broadcast."
GLOCK, a history of success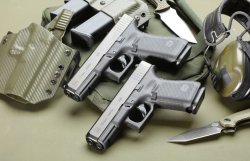 Founded in Austria by Gaston Glock in 1963, GLOCK started the development and production of its first military products in the 1970s with its field knives (FM 78), components for fragmentation and training grenades and machine gun belt links. The revolution came in the early 1980s with the semi-automatic GLOCK 9mm service pistol. Initially developed for the Austrian Army, with its polymer frame, striker-fired action and Safe Action system, the GLOCK 17 changed the world pistol market forever and became a touchstone for all subsequent carry and service handguns. Already in 2007, the company announced that it had sold more than 5 million pistols worldwide. Today, the GLOCK pistols are in their 5th generation, with a wide choice of calibers and sizes.
"Perfection stands for our commitment to uncompromising quality, future-oriented manufacturing technologies, and maximum customer satisfaction," says Founder Gaston Glock, "I guarantee this through our status as a private, independent company."
---
For additional information about rules and to register for the monthly events, visit www.GLOCK35th.us.