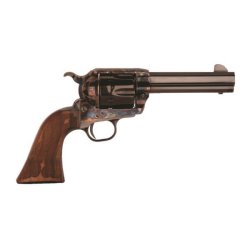 Cimarron Firearms Company, Inc.
The Cimarron Firearms Company is one of America's best known brands in the field of replica revolvers, handguns, rifles and shotguns for Cowboy Action Shooting, SASS, CMSA and other similar disciplines.
Most of its products are manufactured exclusively for the Company outside of the United States, but nonetheless the Cimarron Firearms brand offers an astounding price-to-quality ratio − one of the best on the market overall − which greatly contributes to its fame and commercial success.
For the year 2015, the Cimarron Firearms Company announced the launch of four new models in the Eliminator line of six-shots, single-action cartridge revolvers.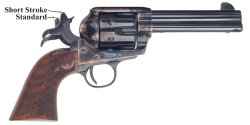 Cimarron Firearms Company, Inc.
Manufactured exclusively for Cimarron Firearms by Pietta − a premier Italian gunmaker specializing in replicas − and patterned after the tried-and-true Colt 1873 SAA design, the Cimarron Eliminator revolvers are all conceived with cowboy action shooting competitions in mind, and all feature a Cimarron exclusive: the Cowboy Comp U.S. action job for a smoother trigger pull, as well as a 25% shorter hammer stroke for faster and easier cocking and a similarly faster shooting: a true must have for the serious shooters, particularly for one-handed specialties (such as mounted and duelists).
Last, but not least, all variants are reasonably priced and constitute a viable alternative even for shooters operating on a tight budget.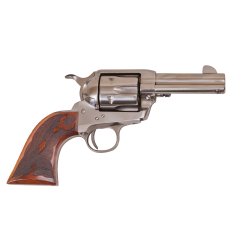 Cimarron Firearms Company, Inc.
The Cimarron Eliminator8 (Octagon) revolver is available in .38 Special/.357 Magnum and .45 Long Colt variants; all caliber versions feature a 4.¾" octagonal barrel, checkered Army-style grips and a color case-hanrdened "Pre-war" design frame with a blued cylinder/frame assembly. The MSRP for the Cimarron Eliminator Octagon revolver in the United States tops $778.70.

The Cimarron EliminatorC (Competition) revolver is indeed very similar to the Octagon variant, offering the same features and being available in the same calibers; in this case, however, the 4.¾" barrel is not octagonal. A color case hardened frame and blued cylinder/ frame assembly remain standard. The manufacturer's suggested retail price for the Cimarron Eliminator Octagon revolver has been set at $596.70 for the U.S. market.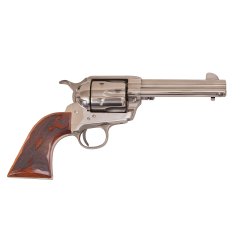 Cimarron Firearms Company, Inc.
The Cimarron EliminatorTS (Thunderstorm) revolver is instead available only in .45 Long Colt caliber, wwith either a 4.¾" or a 3.½" barrel, and checkered single action grips. Its specially designed Thunderstorm hammer is low and wide for a comfortable, non-slip cocking.
Only available in polished stainless steel, the Cimarron Eliminator Thunderstorm is offered at a manufacturer's suggested retail price of $747.50 in the United States.
All prospective or interested international (non-U.S.) buyers should contact Cimarron Firearms to receive informations concerning possible availability and pricing of the Cimarron products in their Countries; be aware of the fact that these may already be available in your Country under other brands.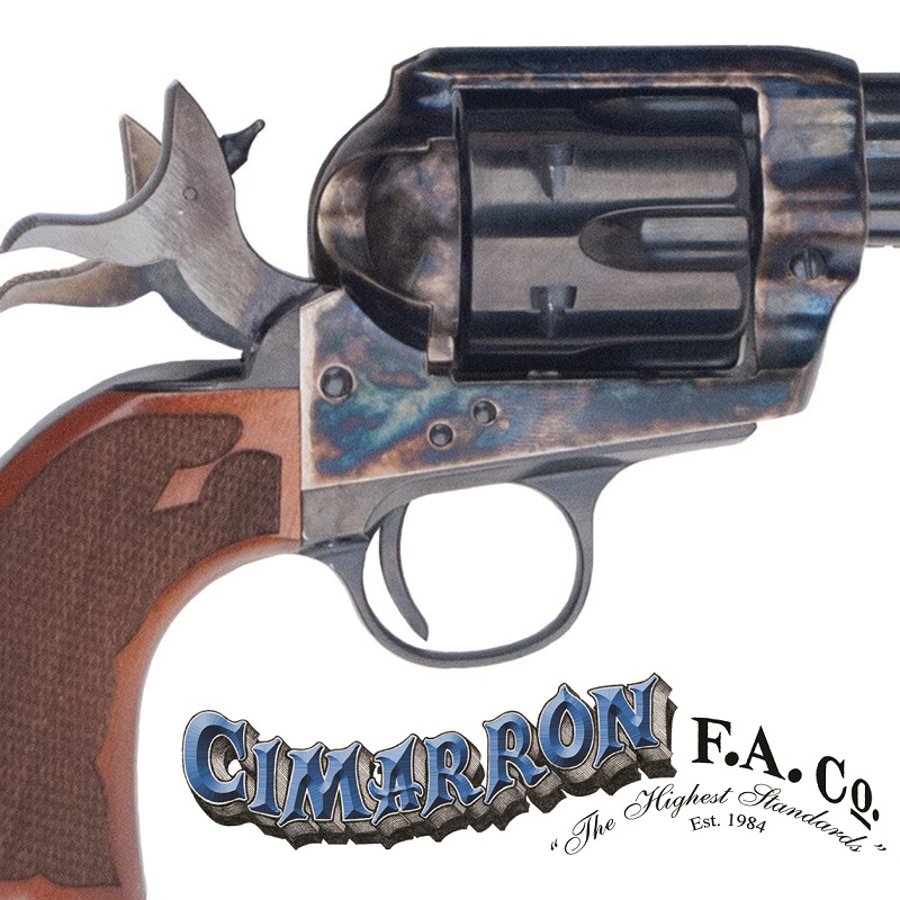 Cimarron Firearms Company, Inc.