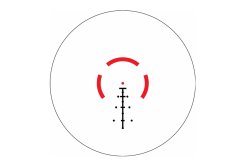 The rugged Vortex Spitfire HD Gen II compact riflescopes with fixed magnification have been presented in a technically revised top form with enhanced optical quality. The 3x and 5x magnification optics feature etched, illuminated AR-BDC4 reticles with bullet drop compensation matched to the 5.56x45/.223 Remington cartridge.
In daylight, the two scopes are fully operational without illumination due to the cleanly engraved reticle, with 12 illumination settings, two of which are night-vision compatible. A very slim design with no protrusions, large adjustment turrets and intuitive operation are additional features of the second-generation Spitfire. In addition, the 5x optic has an interface on the top for additional mounting of a 1x magnification mini red dot sight.

Included is a mount that allows the scope to be mounted at different heights on the rifle. The Vortex Spitfire HD Gen II 3x and 5x riflescopes will be offered in the US for around $550 and $650, respectively (about 450 and 530 euros).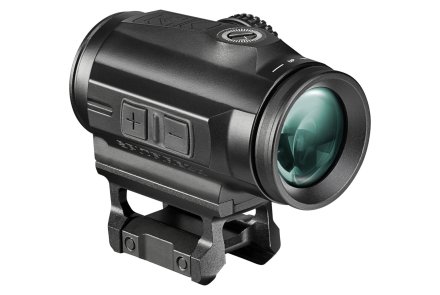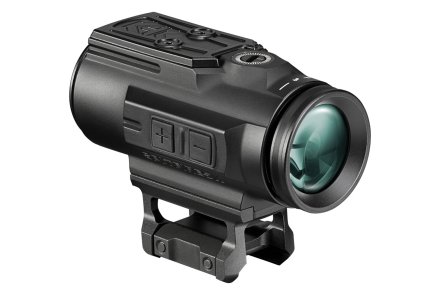 With the power of the sun – Vortex Sparc Solar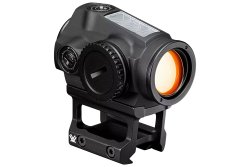 Also new is the Vortex Sparc Solar red dot sight which, like the popular models from Holosun, is powered by a commercially available lithium battery or by solar energy. For this purpose, a solar cell is located on the top and the device is said to run for up to 150,000 hours using the combined power supply from a single battery. Dubbed "Auto D-TEC," the integrated technology detects ambient light to automatically switch between battery and solar power. A motion sensor also contributes to energy efficiency by shutting down when inactive. The Sparc Solar, with a 2 MOA illuminated dot, has a dozen brightness settings, two of which are again night-vision compatible. US price: $360 (approx. 295 euro).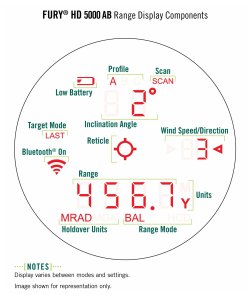 High-tech binoculars: Vortex Fury HD 5000 AB  
Also new are the Vortex Fury HD 5000 AB binoculars in 10x42 with integrated laser rangefinder and Applied Ballistics ballistics calculator, which of course can be wirelessly connected to the in-house Vortex Ballistics app.

Such observation optics are in line with the trend of the times and are a complete solution for ambitious long-range shooters on the range or in the field. One can also combine a Kestrel wind meter with the smart Vortex binoculars, which are also claimed to impress in terms of optical quality thanks to a multi-coated HD lens system.


The laser rangefinder should be able to measure up to 5,000 yards (4,572 meters) with reflective target media, according to the manufacturer. The Vortex Fury HD 5000 AB binoculars are priced at $2000 (about 1640 euros).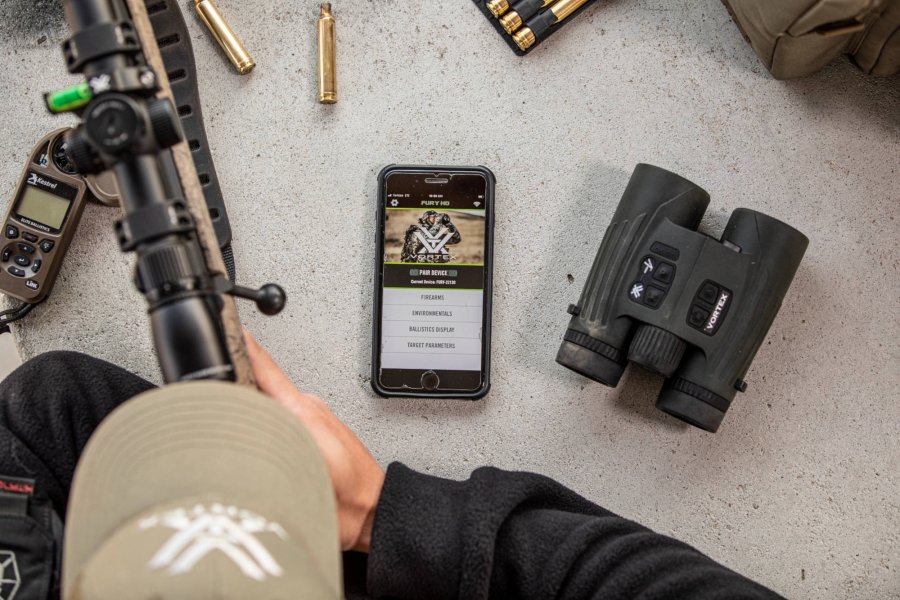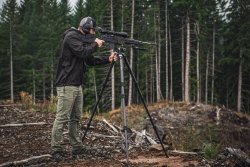 It's hard to stand on one leg: the tripod series from Vortex
For some time now, there has been a trend to equip modern sniper rifles with ARCA rails on the underside of the handguard and to use them in combination with super-light but super-stable tripods in the field. In a modified form, this trend is also finding its way into the civilian hunting and sporting sector, where the rifles can then be fixed to the tripods using different tripod heads and mechanisms, even without an ARCA rail. In addition to specialists such as Really Right Stuff (RRS), more and more manufacturers are jumping on this bandwagon and Vortex now offers tripods in various quality and equipment levels with legs made of aluminum or carbon fiber. There are four series: High Country II, Summit II, Ridgeview and Radian. The High Country II series with light alloy legs starts as low as $299.99 while the Radian carbon fiber tripods go up to $1199.99 (about 245 to 985 euro).