In 2007, a competitor wrote to all German-speaking hunting journalists that targeting optics with more than 4x zoom range would never catch on - without pointing out that they themselves had tried to make this sort of thing available back in the 1920s. 
Today this same manufacturer produces excellent target optics with 8x magnification. 
Swarovski is also setting new standards in reticles as well. Around the turn of the millennium, the company worked with Swiss-based IMT to develop a new generation of glass reticles. 
These photo-chemically etched diffractive grid structures in combination with vapor-deposited metals are used for the production of illuminated reticles. 
With one exception, all manufacturers of high-end scopes in the premium market segment come with this type of reticle supplied by IMT. Worldwide, there are no more than a handful of companies that are able to produce this kind of reticle. But let's turn now to the Swarovski Z6i 2.5-15 x 56 P.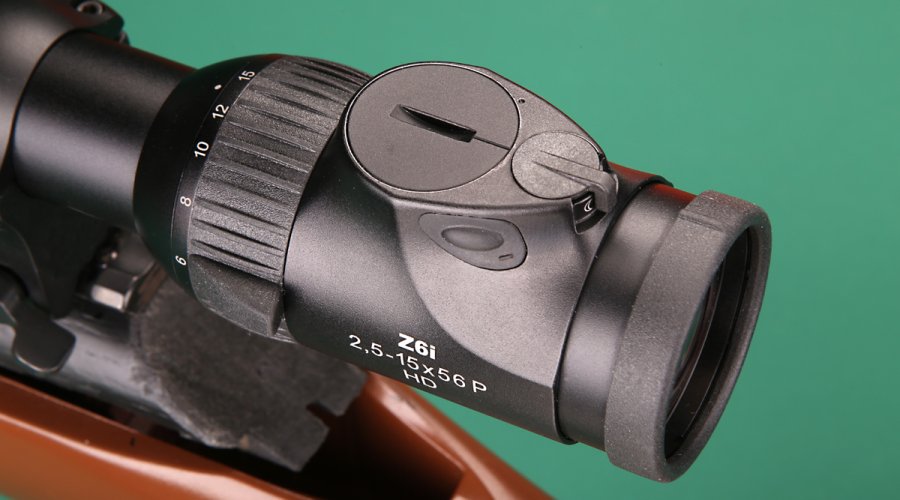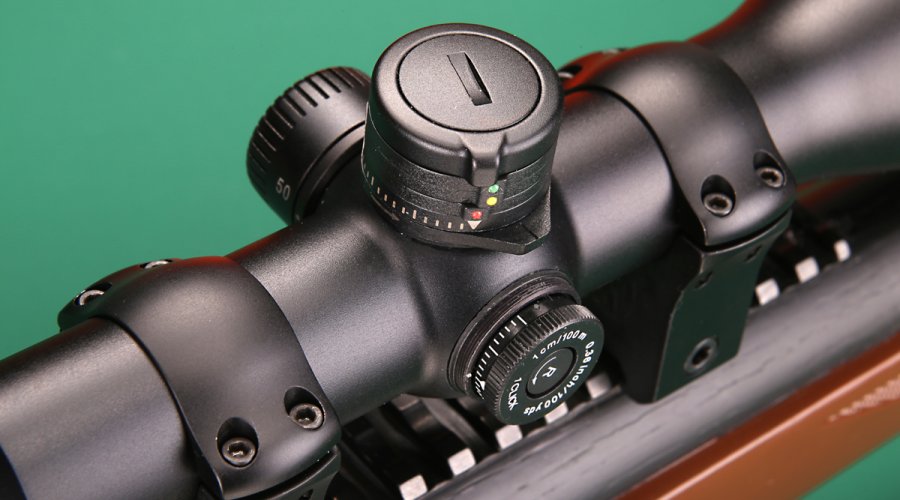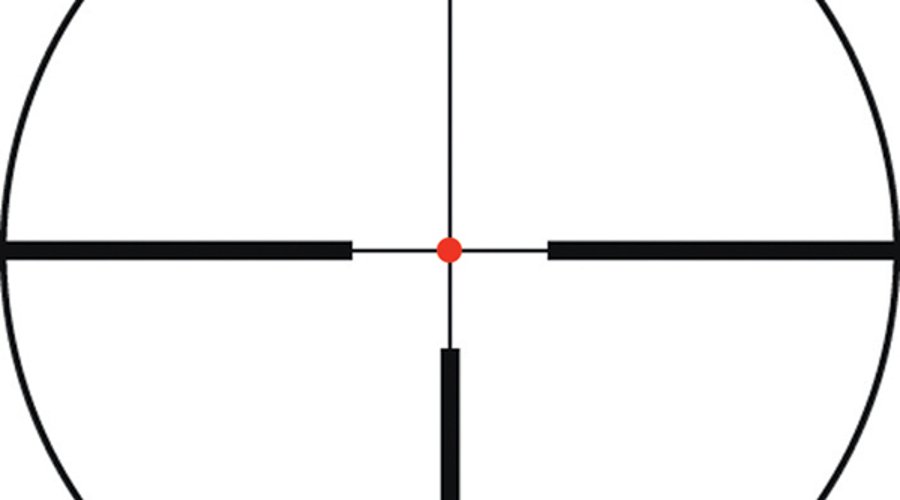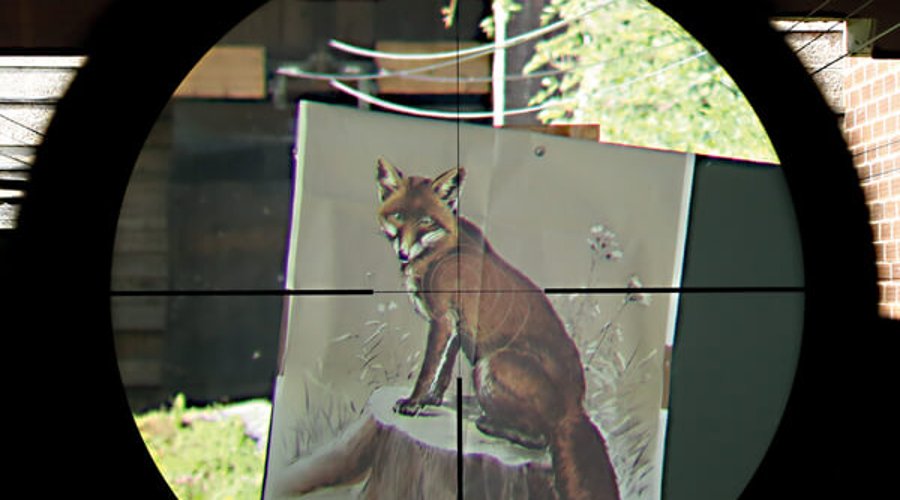 As expected, the image quality proved to be top notch. A point was deducted, however, for some very minimal color fringing, which is almost unavoidable. Definition is excellent. 
Color neutrality and the well-balanced sharpness/contrast ratio is very good. 
The resolution in the black area is fine, but not quite as good as the smaller model in this series of tests (-1). At a 90% score, transmission is above reproach. 
The field of view is second to none, providing 16.56 m at two and a half times magnification. 
The targeting optics employ the 4A-I, a reliable hunting reticle. The optics withstood the firing recoil test unscathed. And there was no cause for complaint with respect to the mechanics either. 
However, the battery compartment is still a bit of a bother, because, once again, you still need a trusty coin on hand to open it. 
That resulted in one point being deducted from the otherwise flawless controls. 
Another special feature is the lockable ballistic turret, which can be used to preset the riflescope to the hunter's own personal shooting distances, which he can then select with just a touch. 
The finishing is top notch. The manual (both for the scope and for the ballistic turret) are well written and nicely illustrated. 
A leaflet is also included that provides a brief description of the reticle. This Tyrolean lens also includes a reference to the website http://de.swarovskioptik.com/jaeger/z6i-c20050106/z6-2p5-15x56-p-l-4a-p5006223 which includes an excellent range of products, with all reticles – no matter the magnification – precisely scaled. That's why this gets a perfect score. 
Riflescope Swarovski Z6i 2.5-15x56 - Conclusion
One of the best riflescopes for hunting from a blind. Swarovski has the potential and the know-how to compete with leading manufacturers in the riflescope market for contracts with government agencies, the military and other security services.

Specifications - Swarovski Z6i 2.5-15x56
(target vs. actual*):


Price
2850
Magnification (x-)

2.5-15 / 2.51-14.85
Eye Relief

95 mm / -
Field of view (m at 100 m)

16.5 bis 2.7 / 16.56 bis 2.71
Diopter compensation (dpt)

-3 bis 2 / -4.4 bis 2
Konstanz diopters (dpt)

- / 0,1
Resolution (arc seconds)

- / 3.3
Focus close-range (only on ZF with parallax comp.)

50 m / 41.2 m
Transmission (T-day)
- / 91.4 
Transmission (T-night)
- / 89.4
Transmission (T-Max)
- / 93.0
Reticle

2nd image plane, illuminated dot

Adjustment per click (cm at 100m)

1 / 0.95

Adjustment range (cm at 100m)

Side: 100/100,  Height: 180/180

Waterproof up to (depth in m)

4 / 4
Center tube diameter

30 mm / 30 mm
Length

364 mm / 364 mm
Weight

635 g without light / 703 g
Notes: * targeted = manufacturer's specification / actual = test result

Swarovski Z6i 2,5-15x56 Test Rating:

| | |
| --- | --- |
| VISIER Rating of | Points |
| Image quality (max. 40 points) | 38 points |
| Field of view (max. 10 points) | 10 points |
| Reticle (max. 10 points) | 10 points |
| Firing recoil (max. 10 points) | 10 points |
| Mechanics (max. 10 points) | 10 points |
| Controls (max. 5 points) | 4 points |
| Finishing (max. 10 points) | 10 points |
| Manual (max. 5 points) | 5 points |
| Total points (max. 100 points) | 97 points |
| Test result | excellent |
| Special distinction | 6 out of 6 |