The Konus Optical & Sport Systems Group, headquartered in Settimo di Pescantina (VR - northern Italy), represents one of Europe's best known brands of sporting and observation optics, offering a wide range of high quality optical products for all commercial purposes at reasonable prices.
The Konus Group recently announced the launch of a wide array of news for the year 2012, one of the most important regarding public and corporate relations − a new official Facebook page will allow Konus users and enthusiast to maintain a stricter contact with the company, to provide their feedback and be constantly updated with the Konus news, to compete with others and have the possibility to win prizes offered by the company, and to follow the legendary hunter O'Neill Williams in his show that he'll host on the page every Wednesday.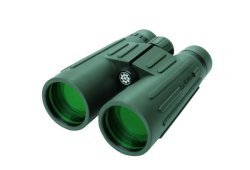 Konus Italia Group S.p.A.
The Konus Group also announced a major overhaul of its products line, with the launch of a wide array of new binoculars, riflescopes and spotting scopes.
A true event for Konus is definitely the evolution of the "Emperor" line of binoculars with the launch of two new models embodying thirty years of Konus' advancements in technology; featuring an appealing, dynamic design and high quality optics in a compact and lightweight package, these two new binoculars are guaranteed to enthusiasm hunters, bird-watchers, seamen and outdoorsmen alike. Dubbed the #2339 10x50 W.A. "Extra-short Focus" and #2340 12x50 W.A. "Extra-short Focus", featuring a central focus dial and merely 32 oz. heavy, the two new Konus binoculars provide a high-contrast, reflex-free, clear picture with a realistic color transmission, thanks to its multi-coated optics and its high-dimension, super-wide angle oculars, while the airtight, nitrogen-filled body prevents fogging.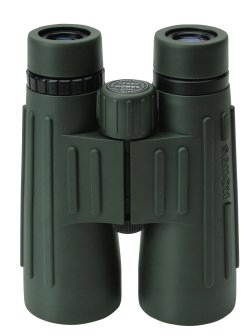 Konus Italia Group S.p.A.
These two new models have been improved under mostly all points of view, from performances to service life, they can be used with a tripod and sport a field of view that can range from 94 mt to 1 km (for the #2339 10x50 model) or from 80 mt to 1 km (for the #2340 12x50 model); the exit pupil stands respectively at 5 mm and 4.1 mm, with long eye relief in both cases. The metal body is encased in a rubber shell to ensure a high degree of impermeability and shock resistance.
The high-quality BAK-4 "phase corrected" prisms guarantees a high degree of light transmission, an extremely high color definition and a crystal clear image; basically everything, from the ergonomic design to the accurate focus dial, make the Konus "Emperor" binoculars a top choice for hunters, bird-watchers, trekkers and seamen. The Konus "Emperor" binoculars are available in grey or olive-drab green finish.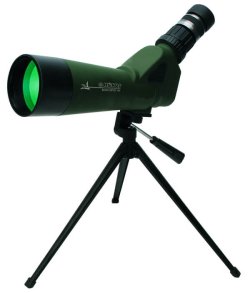 Konus Italia Group S.p.A.
The "Konuspot" line of spotting scopes gets as well an upgrade of its own with the introduction of the Konus #7114 "Konuspot-60" model; coming with small-sized tripod and carry bag included, the #7114 spotting scope sports a 15-45x magnification with a FOV of 3 mt. at 1 km. distance on the 15x setting and 14 mt. at 1 km on the 45x setting, plus an exit pupil ranging from 6mm when set to 15x magnification to 1.3mm when set to 45x magnification. As compact as most of its most direct (and expensive) competitors on the market, the Konus #7114 "Konuspot-60" is merely 12-inch long and 33 oz. heavy; some of the aftermarket accessories made available by the Konus Group for the #7114 "Konuspot-60" spotting scope include nine different kinds of T2 rings to make it compatible with fourteen of the most widely used reflex cameras in the world.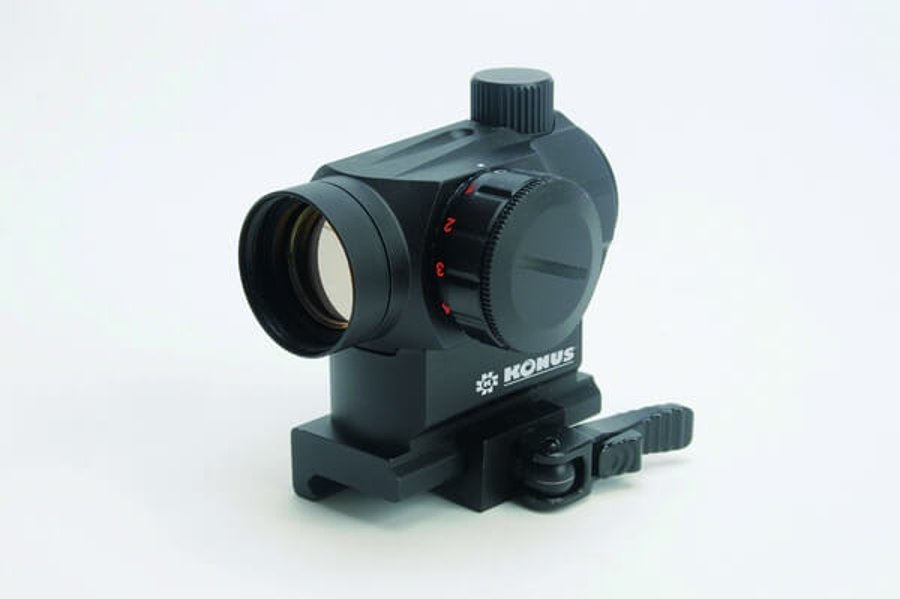 Konus Italia Group S.p.A.
The main new Konus entry in shooting scopes for this year is the "Sight-Pro Atomic" red-dot sight, a sturdy and versatile, extremely high-quality alternative to the Aimpoint Micro-T1. The Konus "Sight-Pro Atomic" red dot micro-sights are light enough to remain functional even when used on handguns or bows, not to mention rifles and shotguns, and will sustain any kind of heavy-duty use, be it sports shooting competition or tactical deployment. The Konus "Sight-Pro Atomic" red-dot sight features two tactical-type adjustment turrets and two integrated mounds, for Weaver and 11mm rails. An upgraded, non-magnified version of the design also exists, named the Konus #7215 QR, featuring a red or green 40 M.O.A. dot adjustable to five different brightness levels, 20mm lenses with unlimited eye relief, an overall length of 2.7 inches per 4.6 oz. of overall weight, and a MIL-STD-1913 "Picatinny" mount with quick-release system.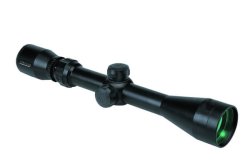 Konus Italia Group S.p.A.
Yet another new entry concerns the "Konuspro" line of riflescopes, renowned for their low price tag despite their use of military optics technology, such as having the reticle directly carved on optical glass. The "Konuspro" riflescopes line will now feature two new models equipped with a ballistic reticle, thus providing for easier aiming and more accurate shots within 275 metres, this being the most commonly encountered distance in hunting − thus providing a higher first-shot clean kill probability.
The new "Konuspro-275" #7278 3-9x40mm and #7279 3-10x44 riflescopes feature multicoated lenses and quick-use adjustment turrets. The 275-type ballistic reticle, equipped with horizontal and top marks, helps the shooter to calculate the ballistc drop on pre-set distances (75, 125, 175, 225 e 275 metres); the red or blue central dot can be adjusted for both MOA ans brightness; each click on the turret equals to ¼ M.O.A. (7.25 mm.) at 100 meters.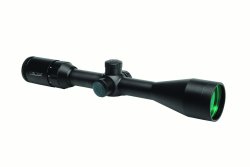 Konus Italia Group S.p.A.
The "Konuspro-275" #7278 3-9x40 riflescope is 13 inches long and 17 ounces heavy, and sports a 11.5 meters FOV at 100 meters when set to 3x and a 3.8 meters FOV at 100 meters when set to 9x, plus a 76mm eye relief and an eye pupil ranging from 13.3mm at 3x to 4.4mm at 9x. Required installation standards are a 14.2-inch mounting distance and a 1.3mt @ 100mt gamma setting.
The "Konuspro-275" #7279 3-10x44 riflescope is merely eight grams heavier than the #7278, and just as long, yet its 76.2mm eye relief and its 14.7mm exit pupil at 3x and 4.4mm exit pupil at 10x will result in a field of view ranging from 10.7 meters on 3x settings and 3.3 meters on 10x settings at 100 meters; the required mounting distance is also shorter, standing at 5.5 inches, yet the required gamma setting raises to 1.6 m at 100 meters.