Firearms Guide, the "world's largest searchable firearms, air guns & ammunition reference guide, gun values guide, and gunsmithing library" is being published since 2009. It is aimed at industry professionals, enthusiasts, law enforcement and military gunsmiths, gunsmithing schools and students, ballistic labs, gun shops, and anyone who has a personal or professional interest in firearms, both in the USA and Internationally.
Schematics, blueprints, ammo database, gun values etc.: all available in the Firearms Guide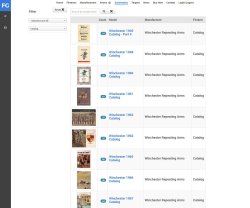 With 80,000 guns and ammo, 1,633 manufacturers, 62 countries, 21,583 schematics & manuals, the new Firearms Guide, 13th Edition also includes  2022 guns. Available on line, thanks to 14 search criteria the Firearms Guide enables fast, complex searches of 80,000 antique and modern guns and side-by-side comparisons of search results. Guns are cross-referenced with the huge ammunition database. Over 7,000 different rounds with ballistics and ammo pictures are also searchable in the Ammo Database has.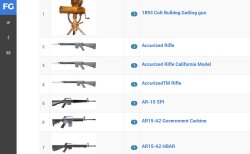 Guns and ammo are presented with prices, tech specifications, features, gun values, ballistic, and up to 12 high-resolution zoomable color pictures. Over 65,000 gun pictures (in resolution up to 4000 x 1240) and with the biggest online visual (graphic) gun codes, proof marks, stamps, and crests guide, are included in the Firearms Guide.
Not enough? Firearms Guide offers a gunsmithing library with 21,583 gun schematics, blueprints and manuals and antique gun catalogs for professional gunsmiths worldwide. There you can find original blueprints for AK-47, 1911, AR-15, Luger, M1 Garand, M14, MP44, STG44, P38, etc., together with armorers manuals for SIG, H&K, Glock, FN, IWI, Blaser, RSAF, Webley, Vickers, etc.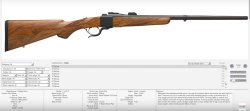 Moreover, Firearms Guide provides gun values for modern and antique guns (based on the 100% - 30% condition ratings) from professionals in the gun trade, gun shops, and gun collectors for quick and precise estimates of gun values. And in case you are concerned about privacy,  Firearms Guide ensures that there is no tracking or archiving of your searches and downloads, no targeted ads, no cookies. no personal data collecting.
To have access to the new Firearms Guide, 13th Edition, you can subscribe to different plans – some of which also include a flash drive for Windows.
---