The new Beretta catalog is available now for free and quick download. By saving the file in .pdf format on your PC, tablet or smartphone, you can have the technical specifications and details of Beretta products at your fingertips immediately.

The Beretta 2022 catalog for free on your smartphone or PC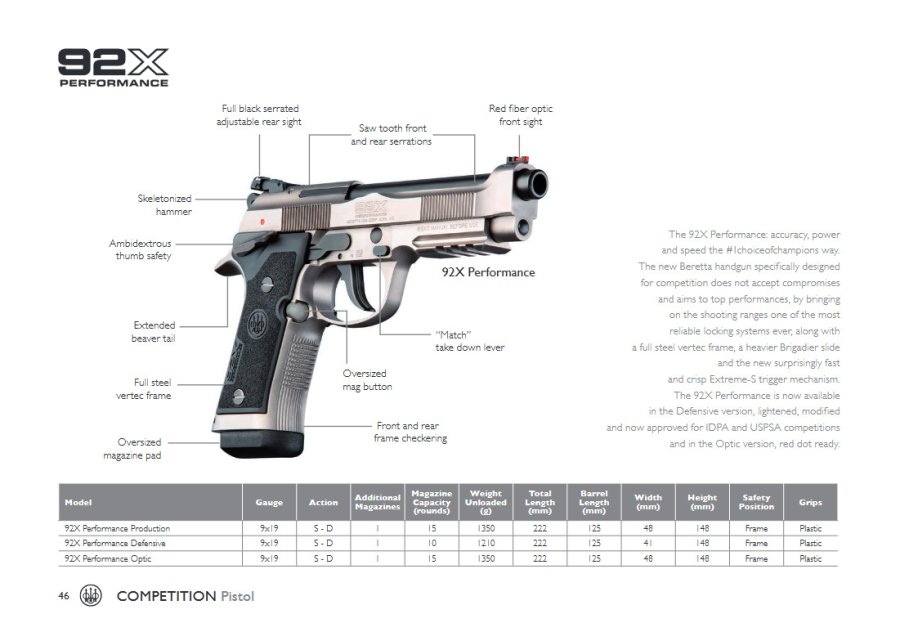 The catalog consists of almost 70 color pages and allows you to take a virtual journey inside the Beretta warehouse, starting with hunting and shooting guns and ending with pistols. Features and specs of products, but also services (such as, for example, the maintenance of shotguns and hunting rifles) are very clearly illustrated. The catalog also contains other useful information, such as a list of Beretta Galleries and instructions for product registration. Finally, there is no shortage of clear explanations of the company's proprietary technical concepts, such as Steelium barrels and Kick-Off recoil and muzzle raise reduction system.
In order to download the catalog, simply fill out a quick online form, after which the download can be accessed directly.