As expected, just a few months after taking office the Biden-Harris Administration announced six executive actions to address the "Gun Violence Public Health Epidemic" in the US. The White House press office kindly sums up the actions, complete with their presumed rationale, as follows: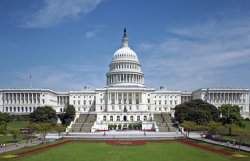 The Justice Department, within 30 days, will issue a proposed rule to help stop the proliferation of "ghost guns". We are experiencing a growing problem: criminals are buying kits containing nearly all of the components and directions for finishing a firearm within as little as 30 minutes and using these firearms to commit crimes. When these firearms turn up at crime scenes, they often cannot be traced by law enforcement due to the lack of a serial number.
The Justice Department, within 60 days, will issue a proposed rule to make clear when a device marketed as a stabilizing brace effectively turns a pistol into a short-barreled rifle subject to the requirements of the National Firearms Act. The alleged shooter in the Boulder tragedy last month appears to have used a pistol with an arm brace, which can make a firearm more stable and accurate while still being concealable.
The Justice Department, within 60 days, will publish model "red flag" legislation for states. Red flag laws allow family members or law enforcement to petition for a court order temporarily barring people in crisis from accessing firearms if they present a danger to themselves or others. The President urges Congress to pass an appropriate national "red flag" law, as well as legislation incentivizing states to pass "red flag" laws of their own. In the interim, the Justice Department's published model legislation will make it easier for states that want to adopt red flag laws to do so.
The Administration is investing in evidence-based community violence interventions. Community violence interventions are proven strategies for reducing gun violence in urban communities through tools other than incarceration. Because cities across the country are experiencing a historic spike in homicides, the Biden-Harris Administration is taking a number of steps to prioritize investment in community violence interventions.
The Justice Department will issue an annual report on firearms trafficking. The Justice Department will issue a new, comprehensive report on firearms trafficking and annual updates necessary to give policymakers the information they need to help address firearms trafficking today.
The President will nominate David Chipman to serve as Director of the Bureau of Alcohol, Tobacco, and Firearms.
US Gun-Law 2021: our comment – with some concern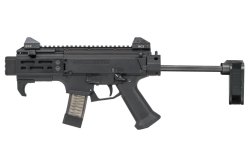 At first glance, some people may think it could have been worse – anti-guns are in fact already complaining that these measures are too timid and "they show their limits". Well, it could be pointed out how some "actions" are pure non-sense. For example, are they really going to further regulate stabilizing braces because "the alleged shooter in the Boulder tragedy last month appears to have used a pistol with an arm brace" and because these accessories "can make a firearm more stable and accurate"? Do they want firearms that are unstable and inaccurate? It would be much more effective to ban gun sights and gun stocks/grips altogether then, so that firearms can't be safely aimed and held any more. (What exactly should be the impact of this kind of measures on criminals, terrorists and lunatic mass murderers is not clear, anyway.) Other "actions", on the other hand, just sound as the usual waste of public money in the name of ideology ("community violence interventions"). Much could be said about "ghost guns", "red flags" and "firearms trafficking reports" too. 
But this is not the point. The devil is in the details, instead.
They already stress that these steps are just the beginning ("initial actions") – and considering that President Joe Biden and (Vice) President Kamala Harris took office in January, they have plenty of time to do better than that. Moreover, European citizens in particular should know how such people work. The lead ban in the EU is a perfect illustration: initially they said they only wanted to protect public health and wildlife in wetlands. Now they are straightly banning any kind of lead ammo, regardless of solid objections and scientific evidence. 
"No amendment is absolute"
You should consider the very particular present situation in the US: currently, after a huge boom in gun sales due to the pandemic fears and to Biden's election itself, the country is experiencing a severe shortage of ammo and the NRA, the most important gun rights advocacy group, is in full shambles. All this in the chaos of the continuing Corona emergency. Confusion and fear are always an asset for those who are scheming for more power. What President Biden openly said – even if sometimes tripping over his words – when announcing the executive actions is quite upsetting in this regard: "Nothing I'm about to recommend in any way impinges on the second amendment. They're phony arguments, suggesting that these are second amendment rights at stake from what we're talking about. But no amendment, no amendment to the Constitution is absolute." Words are important here: also remember that these executive actions are officially described by the White House as steps to address the "Gun Violence Public Health Epidemic" in the US. In a time when governments worldwide are quietly suspending civil liberties and restricting rights in the name of "epidemics", having a POTUS who plainly states in front of the press that not even what is written in the US Constitution is absolute – without anyone objecting – should give rise to very serious concerns. And not just among gun enthusiasts.