Fourty-five years, already: while 2022 marks the 496th anniversary of the Italian company – in 1526 Bartolomeo Beretta sold 185 of his high-quality arquebus barrels to the arsenal of Venice, the earliest recorded sale of what is now the oldest active firearms manufacturers in the world – these same days Beretta USA is celebrating its 45th anniversary.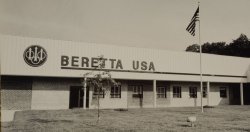 It all started back in the late 1970s when Ugo Gussalli Beretta, the fourteenth generation of the Beretta family, decided to expand the Beretta brand into the US market. In 1977 he acquired F.I. Industries in Accokeek, MD as the home of U.S. manufacturing and operations where he built the foundation for the expansion of the Beretta brand in the United States. From there started the path that would lead to the adoption of the 9mm Beretta 92 pistol by the U.S. Army.
In the early 1980s, Beretta USA had in fact began a 3-year process with extensive trials with the United States Air Force and Army. A new 92 series model – the military specification version of the 92SB-F model – would soon to be renamed the M9, and in early 1985 it was announced that Beretta USA had won the contract: for the next 35 years, the Beretta M9 served as the official sidearm of the U.S. Armed Forces. Today, the M9 and other variations of the 92 series line continue to be carried by military and law enforcement agencies worldwide.
Beretta USA, part of the Beretta Holding Group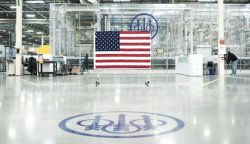 In 2016, Beretta USA moved all manufacturing operations to Gallatin, TN, beginning with an investment in a 100-acre, state-of-the-art production plant built from the ground up with an innovative design and advanced technologies that allow for a significant increase in production capacity. "With this new facility, we have developed and manufactured a multitude of successful pistol and shotgun lines revered by tactical enthusiasts, sport shooters, and hunters around the world, including the various new 90 series models as well as the small frame, APX, and A300 series," they now say at Beretta.
Beretta USA is part of the Beretta Holding Group, still controlled by the Beretta family. The group manufacturers LE/military and competition firearms and optics, as well as trading and distribution companies in Italy and abroad, with a total work force of 2,603 employees and an annual turnover of 435.7 million euro.
---
Important links to Beretta Group - products and companies:
Beretta USA incl. online-shop
Beretta Europe incl. Beretta fashion
Beretta Defense Technologies for Defense and Law Enforcement
Beretta Holding for all brands of Beretta Geroup