Beretta officially announced the signing of an agreement with Barzan Holdings to set up a joint industrial venture in Qatar. Barzan Holdings is a company specifically set up and controlled by the Ministry of Defense of Qatar, authorized to hold strategic partnerships with leading international companies.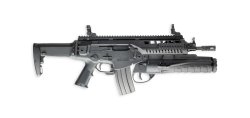 The agreement with Beretta provides for a joint production of high-tech products and systems used by Qatari government forces, besides a new production facility to be built in Doha for the production of pistols and rifles. This project, named "Binding", includes the technology transfer and the manufacturing in Doha under license of  5.56x45mm ARX 160 and 7.62x51mm ARX 200 rifles, and 9mm 92F pistols.

Barzan Holdings already announced more than 20 joint ventures with other top defense industry partners such as Rheinmetall and Raytheon . 

Beretta-Qatar agreement, just the first step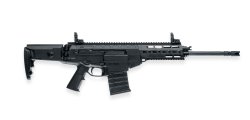 As Beretta stresses in its press release, "This is a further step in the Group's internationalization process; the 94% of the group turnover is already realized outside Italy" and it's "aimed at satisfying the need of Qatar government forces to equip themselves with light defense weapons characterized by cutting-edge technologies." 
"In the future – Beretta adds - it will be possible to develop new weapon systems."
Beretta Holding, whose consolidated revenues in 2016 amounted to Euro 679.4 million, EBITDA to Euro 117 million and net income to Euro 59.6 million, holds a minority stake in the Binding joint venture.
It has about 3,000 employees, active in the production and distribution of light firearms, used for sports, hunting and self protection, clothing, accessories and advanced systems in the field of electro-optics. Beretta Holding also coordinates the activities of the 30 companies operating in the main European countries, the United States.