Holland & Holland, one of the most appreciated and iconic British gunmakers since 1835, is now part of Beretta Holding. Beretta has in fact signed an agreement for the acquisition of 100% of Holland and Holland Ltd – terms and conditions are not disclosed.
"Holland & Holland is one of the most important brands in the UK manufacturing of luxury firearms, serving an elite international clientele with the finest handcrafted production of shotguns and rifles in the world," they say in a press release.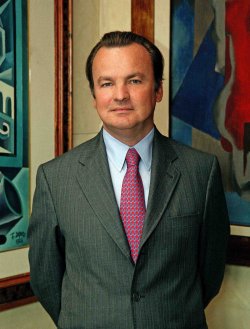 This is another strategic step after Beretta acquired Chapuis Armes last year, a French company with a long tradition and a catalog that includes shotguns, Express double rifles, the interesting rifle with ROLS proprietary straight-pull action and the excellent Manurhin revolvers.
"In Beretta Holding's quest to acquire a luxury brand, Holland & Holland proved to be the ideal partner to meet all aspects of the most sophisticated gun manufacturing: a rich history, independent manufacturing facilities and exceptional products. Beretta Holding is keen to preserve Holland & Holland's valuable heritage in the UK and its unrivalled tradition of craftsmanship."
"This is a very exciting development and a great achievement for the Beretta family, which further enhances the Group's international presence. Faced with the challenges of Brexit, I am very pleased to increase our direct involvement in the important UK market, where we are already active with our well-established distribution subsidiary," says Pietro Gussalli Beretta, Chairman and CEO of Beretta Holding.

Included in the agreement are the prestigious Holland & Holland Shooting Grounds, located in West London, one of the best facilities in the UK.