Over the last weeks some interesting news came from the US. Earlier this year, after the fatal school shooting in Parkland High School last February, Dick's Sporting Goods – a very big sporting goods retailer with 610 stores in 47 US states – and its subsidiary Field & Stream decided to remove and destroy all modern sporting rifles (MSR) from their inventory. They introduced a minimum age limit of 21 years to purchase any style of firearm regardless of Local or Federal law. Walmart took a similar decision in 2015, when they stopped selling AR-15 guns and other semi-automatic weapons. But Dick's Sporting Goods also hired a group of lobbyists to press Congress to enact stricter gun control laws.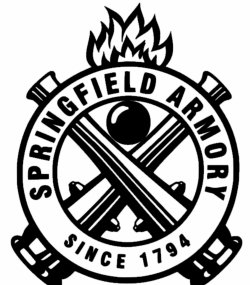 For once, the reaction of gun-related industry was quick, determined and resounding. 
Firstly, Springfield Armory publicly announced the severing of its business ties with Dick's Sporting Goods and Field & Stream. "We will not accept Dick's Sporting Goods' continued attempts to deny Second Amendment freedoms to our fellow Americans" that's what Springfield Armory wrote in a press release. "It is clear where Dick's Sporting Goods and its subsidiary, Field & Stream, stand on the Second Amendment, and we want to be clear about our message in response. Their position runs counter to what we stand for as a company. At Springfield Armory, we believe in the right and principles fought for and secured by American patriots and our founding forefathers, without question."
Then it was MKS Supply's turn to stop doing business with Dick's Sporting Goods for the same reasons: "We believe that villainizing modern sporting rifles in response to pressure from uninformed, anti-gun voices is wrong. We believe that hiring lobbyists to oppose American citizens' freedoms secured by the Second Amendment is wrong. Dick's Sporting Goods and Field & Stream, in purportedly doing all of these things, have demonstrated that they do not share our values" was the stern statement of the exclusive marketer for American-made Hi-Point Firearms and Inland Manufacturing.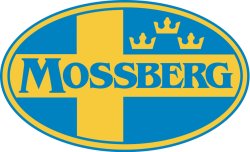 Also Mossberg announced its decision to discontinue selling products to Dick's Sporting Goods and its subsidiary, Field & Stream. "Make no mistake, Mossberg is a staunch supporter of the U.S. Constitution and our Second Amendment rights, and we fully disagree with Dick's Sporting Goods' recent anti-Second Amendment actions" explained Iver Mossberg, Mossberg's Chief Executive Officer. 
Hogue, the well-known grips and accessories producer, joined the group. "Hogue has a long standing tradition of supporting American enthusiasts with top quality firearm accessories and refuses to work with any organization who supports restricting the rights our Founders fought to provide and protect" they announced.
On another front, Rock Island Auction Company said, they ended their relationship with Ivaluable, a large online auction-hosting site due to the latter's policy change on guns.  Invaluable had in fact sent an email to auction houses utilizing its services stating that it would no longer sell "all Class III weapons, "assault-style" semi-automatic rifles" as well as other items. "In response, Rock Island Auction Company has pulled its entire 2018 June Regional Auction, and its nearly 10,000 guns from the site and will not be listing its auctions on Invaluable, or its sister site AuctionZip, in the future" you can read on RIAC's website. 
Hornady vs. the State of New York
Even more significant on an institutional level is Hornady's decision to close its doors to the State of New York after the latter asked New York banks, financial institutions and insurance companies to stop doing business with the gun and ammo industry. 
"While it may not make a difference to New York, Hornady will not knowingly allow our ammunition to be sold to the Government of the State of NY or any NY agencies. Their actions are a blatant and disgusting abuse of office and we won't be associated with a government that acts like that. They should be ashamed" said Steve Hornady, President of Hornady Manufacturing Company, who also described the State of New York's act as "despicable".
It's hard to say if this is a trend or not, and if it will achieve any result. Dick's Sporting Goods - heaven forbid! - won't go bankrupt, the State of New York will probably go on its merry way, and gun control fans are not changing their mind in any case. No doubt, the debate between those who think that stricter gun laws can avoid school shootings and those who claim that only a gun in the right hands can stop a killing spree – as happened in the the Great Mills High School in Maryland and in Sutherland Springs, Texas– will continue for many years to come.

Yet this challenge to the old and once-unquestionable anti-gun ideology is definitely a big change of pace: gun-related industry and enthusiasts are striking back.