Presenting complex technical and sporting facts in an understandable way is one of the special skills that have made Heinz Reinkemeier, a native of Westphalia, Germany, successful for three decades now. His regularly updated books have been available for decades in German, English, Polish and even Chinese. Another skill is that, as a qualified psychologist and former top marksman, he is also able to develop new training methods. In a third segment, he designs accessories for sport shooters. His anatomic laminated wood stocks for Walther rifles can be found on almost every shooting range today, as can his rifle tripods, butt plates and sun visors. His instructional posters (they are included in every Walther rifle case, and can also be ordered from MEC) explain the most important points of a successful target aiming almost by themselves and in a compact way. Everything is well thought-out and tried and tested, and it looks stylish anyway...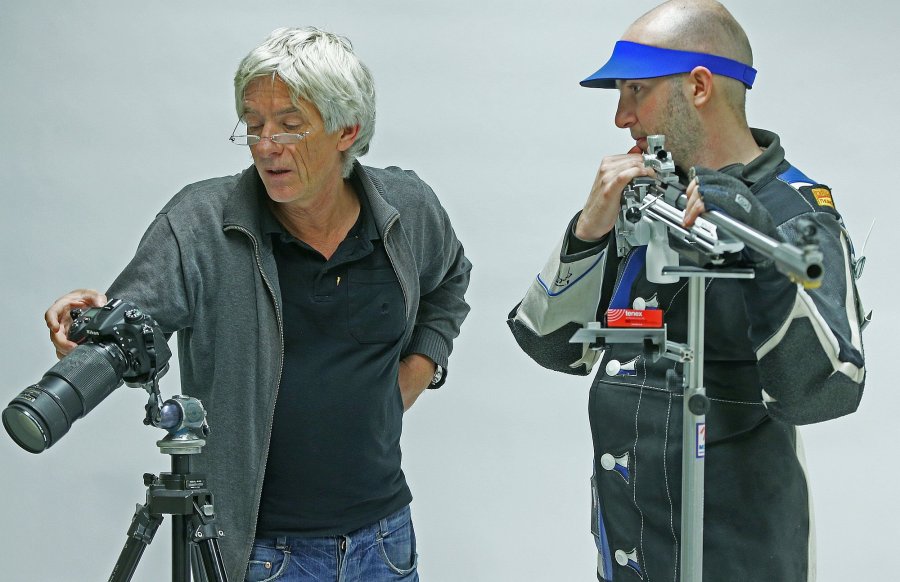 His work with various national teams, such as Italy, India, Taiwan, England and the Netherlands, has always produced previously unknown winners, who have also worked closely with him individually. Niccolò "Nicco" Campriani from Italy, for example, the three-time Olympic champion (2012 and 2016) in air rifle and small-bore rifle, or Abhinav Bindra, who was the first and so far only Indian to win an individual gold medal for his nation: in 2008 in air rifle, in Beijing. In the years before, Bindra had regularly come to the MEC shooting range in Dortmund, Germany, to train with Reinkemeier, to analyze video sequences and also to develop the psychological strength for a winner. In any case, the 10-meter stand near Borsigplatz, in the middle of Dortmund, has a reputation for a very high "master density." Especially before championships, top international shooters come there to be coached by Reinkemeier for a few training hours. Since the athletes also have to pay for these individual training sessions, the effectiveness can also be seen from the demand. And this first of several articles on all4shooters.com should prove that watching these training sessions as well as on the screen can be instructive.
Cross-media: Reinkemeier's new book with QR codes plus videos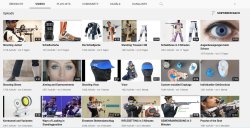 Reinkemeier used the Corona break together with his also successful life partner Gaby Bühlmann (Olympic shooter for Switzerland, psychologist, trainer) for an unusual new textbook on rifle shooting. Especially during the training-less time of closed shooting ranges, many sport shooters increasingly resorted to Reinkemeier's extensive video collection on YouTube (over 330 instructional videos). They gratefully took every hint on Facebook or the website and discussed results and trends of the major competitions. Also in the weekly courses of Reinkemeier's "International Rifle School IRS", which will start again in 2022, training protocols and analysis sheets, for example, play a major role (the first "International Rifle Camp" 2022 will take place in Dortmund in the second week of May and is already fully booked).

The new book, "Air Rifle Training and Competition" now combines the detailed texts and images with countless new video clips, many of which are available only to book buyers through embedded QR codes that open via smartphone. A digital version of the book in PDF format is part of the package, so that you can also quickly "look up" something at the shooting range and watch it in the video. The result is the most modern, cross-media textbook on air rifle shooting currently available. An English version of the book, already requested by many shooters worldwide, is to come in autumn of 2022.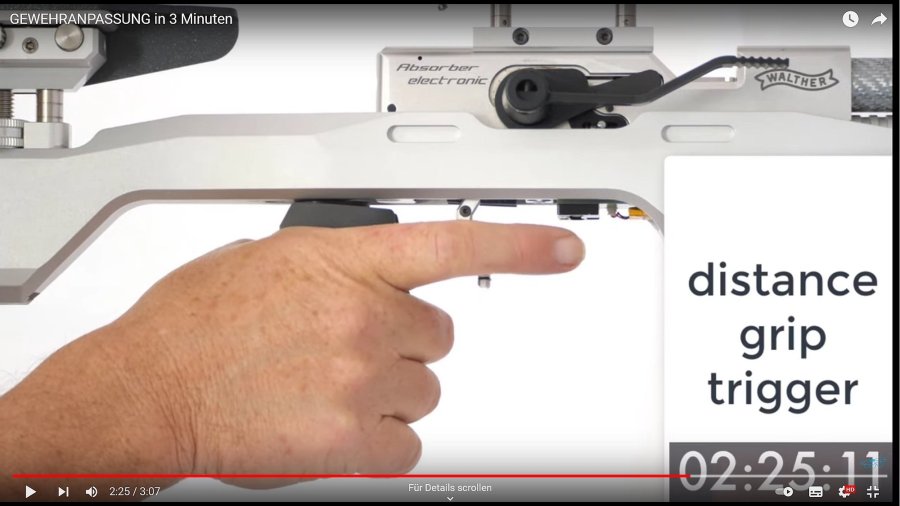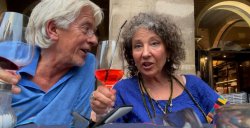 This is what the authors say about their new book: "Rules, technique and material have changed considerably; demands, use and the results of the shooters are increasing. So this time we present a publication that is designed as a multimedia concept. There are 300 YouTube videos, posters, training forms, instruction manuals and many other sources linked to this book."

"You can reach them in a flash with your cell phone or pad by clicking on the QR codes. So words and pictures become real in the same second. We emphasized training and concrete practice, because only what you understand and then cram in will eventually work in competition. It's that simple. But also labor-intensive and exhausting."