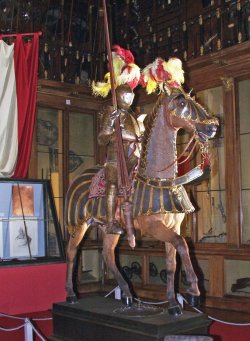 Founded by king Charles Albert (Carlo Alberto) in 1832 to collect in one place the arms owned by the Savoy family, the Royal Armoury has grown considerably over time and today contains over 5000 objects ranging from Prehistory to the beginning of the last century. Artillery Captain Vittorio Seyssel D'Aix, the first director of the Armoury, placed the exhibition in the hall of the former Galleria Beaumont, inside the Royal Palace complex in Turin. With the birth of the Republic in 1946, the Armoury became a state museum. The highlights of this exhibition collection are the 16th-century weapons and armour of German and Milanese manufacture. As far as firearms are concerned, those of Brescia and Piedmontese origin stand out.
Among the memorabilia preserved in the Gallery there is also the so-called sword of St. Mauritius, in the past erroneously attributed to the saint, a Roman soldier who lived in the 3rd century, but actually dating to the first half of the 13th century – an example of a medieval sword in excellent condition – and the sword carried by Napoleon Bonaparte during the Egyptian campaign and the battle of Marengo. 
We at all4shooters.com in this virtual tour, however, preferred to dwell on the majestic overview that the Armoury offers to visitors, with the endless array of armoured men-at-arms, both on foot and mounted – the horse mannequins are wooden sculptures covered with animal skins from the royal stables that make the exhibition even more realistic – and on the glitter of showcases on either side of the hall, containing all kinds of offensive and defensive weapons, almost always so richly chiselled and decorated that they are true works of art. We can only wish you enjoy it.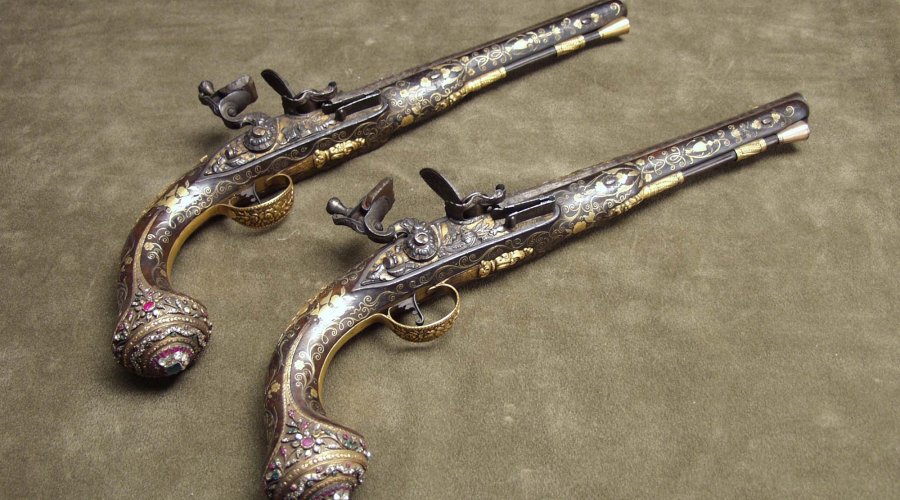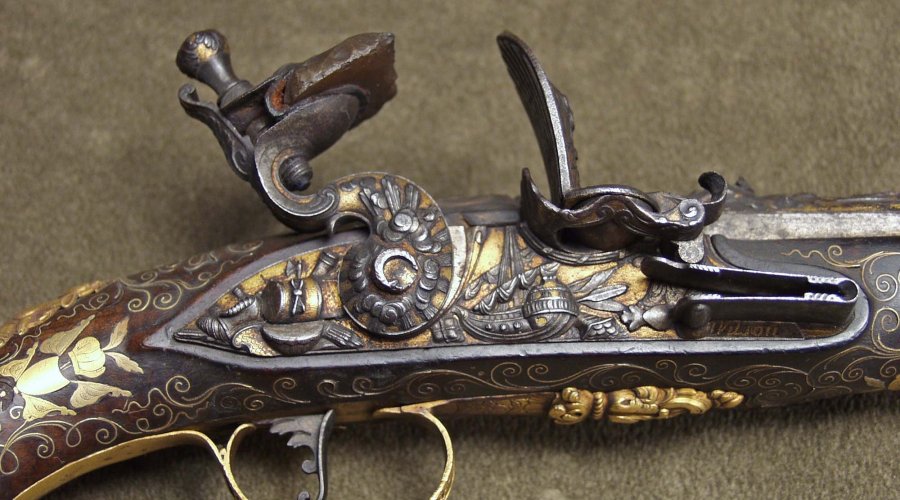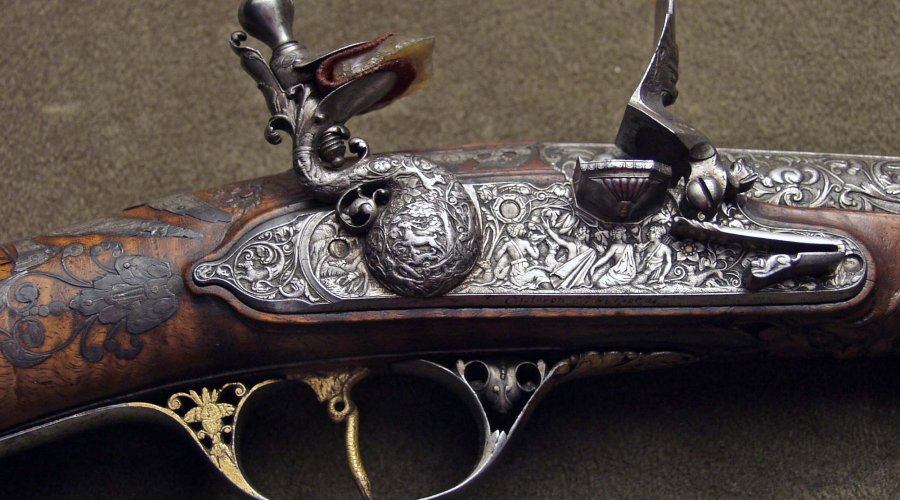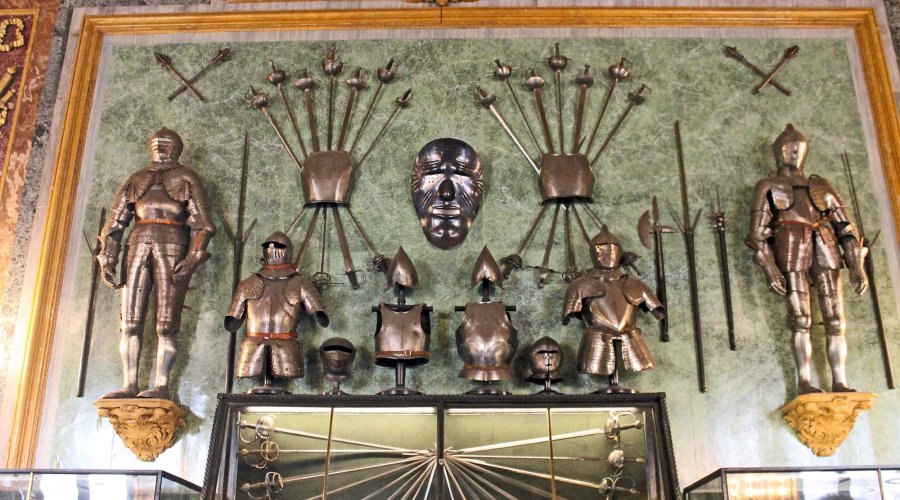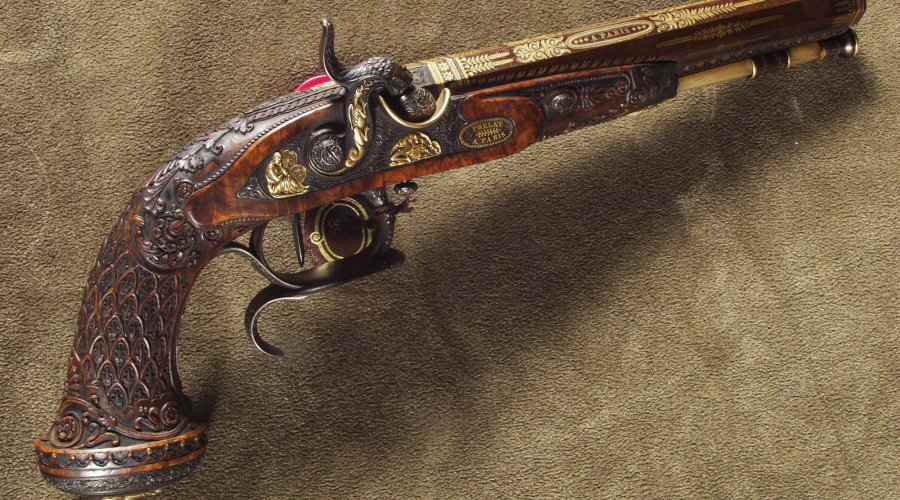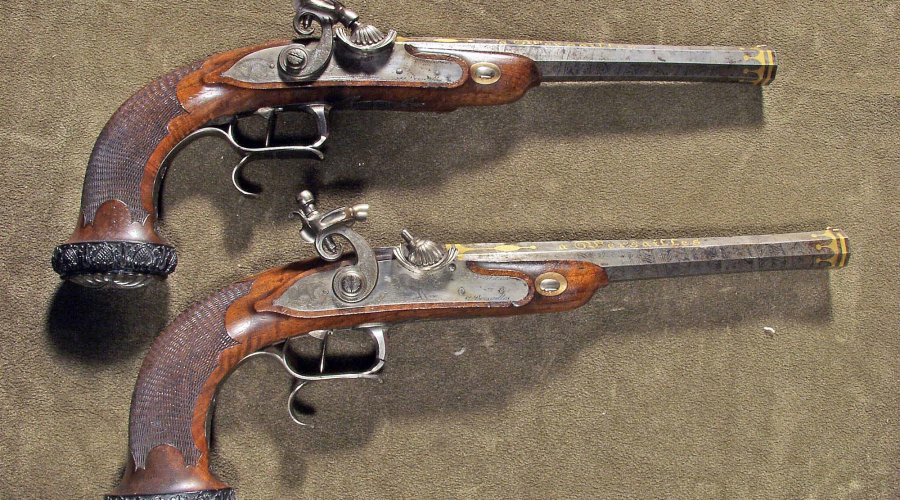 This video has been hidden because of an external service (YouTube) that could potentially collect personal data.Allow video services for the duration of the visitAllow video servicesStop allowing video services