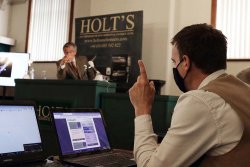 andrew jackson, © andrew jackson photography
The two-day auction that Holts held at the beginning of September saw a large number of modern and antique guns change hands, in contrast to the general trend of economic stagnation, realizing a total hammer value of £ 1.074 million, or 1.1 million euro. This despite the fact that the auction had to be held behind closed doors for everyone's safety. 
Holts had organised itself well for internet and phone bidding, and also successfully trialled a Zoom bidding faclity which will be made more widely available for the next auction, scheduled for December 2020.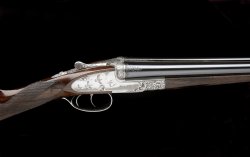 English quality sidelocks sold particularly well, proving that the move towards steel shot does not hamper the market for quality collector's guns. Some shotguns sold at prices well above the original estimates, such as Lot 1553 – a fine and rare Portsmouth engraved Asprey 28-bore pinless sidelock ejector – that was sold for £22,000, around 23,800 euros at the current exchange rate.
20-bore shotguns also sold very well, as for example Lot 1650, a fine William & Son over/under engraved by Peter Cusack of contemporary production, selling for £26,000 (about 28,000 euros) above its top estimate. A pair of Churchill's "Premiere" over/unders also reached the remarkable figure of £30,000 (32,500 euros). Back to contemporary English production rifles, Lot 1355, a pair of "Deluxe" self-opening sidelock ejectors built by William & Son and engraved by Peter Cusack, was sold for £42,000 (45,500 euros).
Among very English guns and accessories, the market starts again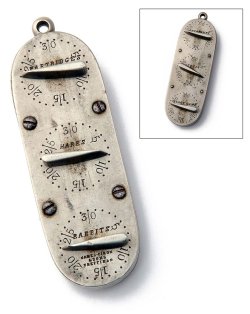 Lot 1040 has intrigued hunting enthusiasts: a rare 6 dial game counter manufactured by James Dixon & Sons of Sheffield that sailed past its estimate, eventually going under the hammer for £3,200. Dixon & Son was a very important silversmith in the history of British industrialisation, active from 1806 to the present day. This curious pocket-sized tool built towards the end of the 19th century was used to keep track of game slaughtered during driven hunts and shows on each side three dials graduated to 30 and marked "pheasants", "grouse", "black game", "partridges", "hares" and "rabbits". 
The market in antique guns continues to be strong, with two lots formerly in the famous W. Keith Neal collection which were sold at a price four times higher than their original estimate: this is the case of lot 412, a 16-bore single barrelled flintlock manufactured by Edward Newton of Grantham in 1755 for the Dukes of Kingston, in excellent condition. Lot 413 was similar: a 16-bore single-barrelled duck gun built by gunsmith John Twigg of London in 1773, also from the Neal collection. Here too we have a gun in almost perfect conditions, with a walnut stock only slightly reworked, silver-mounted and featuring a two-staged twisted barrel.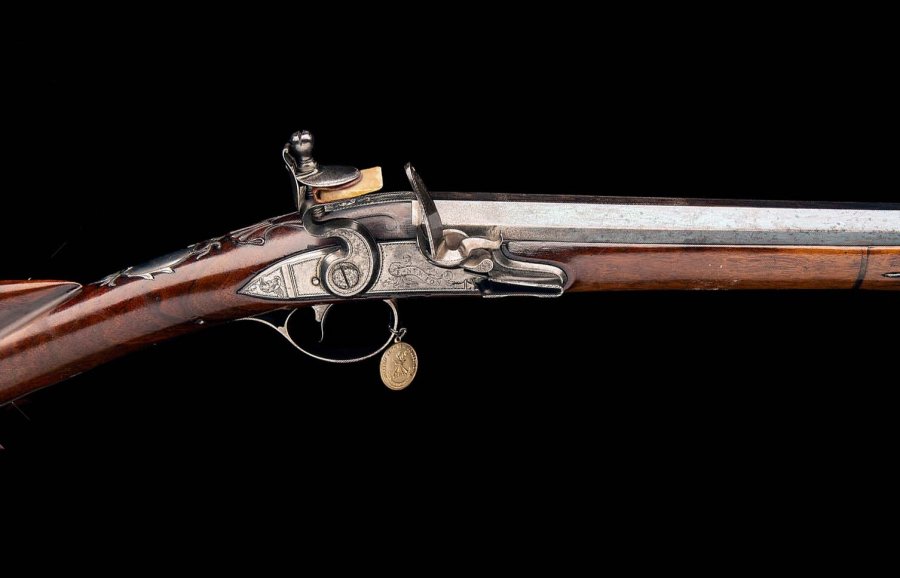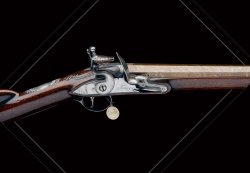 Now let's talk about the guns we presented during our auction preview: the superb Westley Richards with interchangeable locks from the same collection went well beyond its estimate and eventually sold for £20,000, or £23,300. The scarce Howdah pistol by Wilkinson of London in near mint condition sold for £13,000.
As confirmed by Holts itself, "The American market and the domestic market at home are showing a resurgence even under the new trading conditions". Feedback from buyers has improved the technical options that the Holts team has put in place: live internet bidding, Zoom bidding, or bidding via the website, along with traditional phone offers. "The Holts team and  the  auction  market  in  guns  have  adapted  to  meet these new challenges. The restrictions on normal life did nothing to adversely affect the market.".