IThe Mark 7 Evolution now being sold by Lyman Products comes with an 11" case feeder, a mechanical powder measure, standard stacked priming system, and manual hand-operation. When the Mark 7 Autodrive, digital control system, and Android tablet are added, however, the 10-stage press turns into an automatic home ammunition factory. A 1.3 HP motor connected to the loading press by a maintenance-free timing belt drive. In addition to a digital sensor system, the motor also features a digital clutch. The press is therefore adjustable on the fly. All the features are monitored through a computer with an intuitive software (included).
Lyman Mark 7 Series options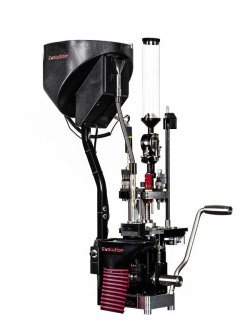 Besides motor torque, the press dwell time can be controlled or adjusted to suit individual requirements too. Moreover, the digital control system also provides a large number of digital jog and immediate stop options and the ability to turn sensors on and off as needed.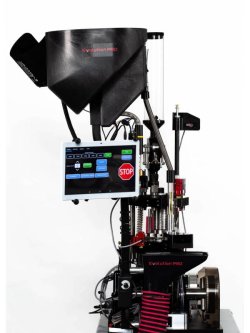 What is particularly interesting is the possibility of connecting an optical sensor that monitors and stops the machine when a decapped primer is not present. What's more, the machine can also be programmed to stop automatically after reaching a certain number of loaded primers, cartridge cases, or bullets.  
Quantities of 900, 1,200, 1,500, or 1,800 cartridges per hour can be selected, and this output can also be regulated at any time during operation.
The auto drive system comes pre-assembled on a 1/2" aluminum billet base plate ready to simply bolt on your press with the included hardware: according to manufacturer, typical installation time is just 20-30 minutes.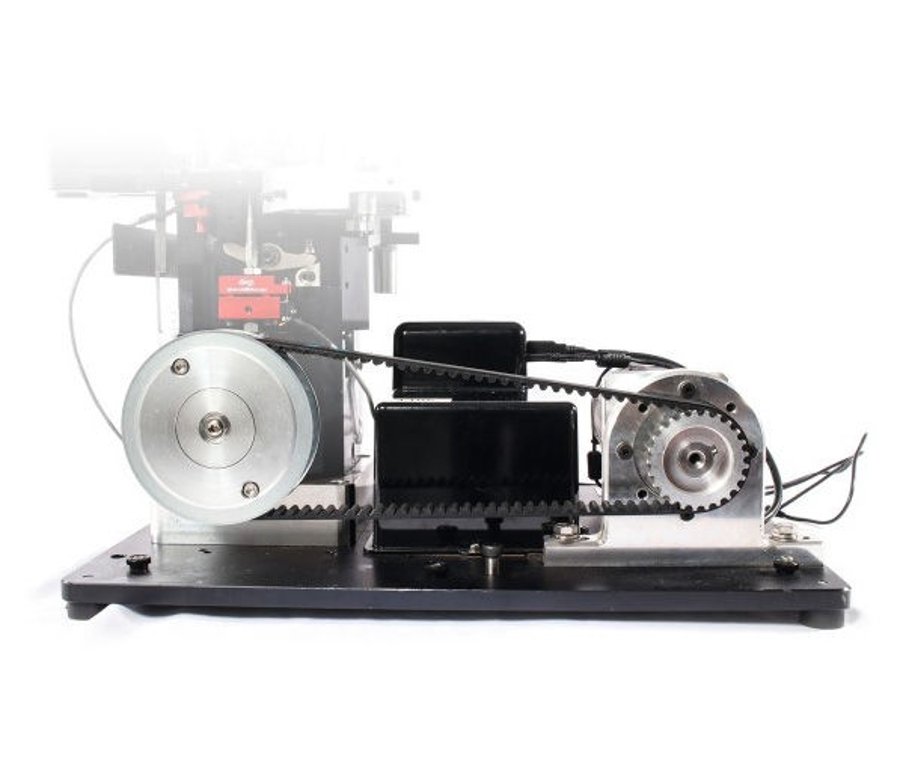 Lyman Mark 7 Autodrive, an intelligent and reliable system

With the Mark 7 Autodrive, an intelligent system has truly been created that is extremely customizable and above all reliable. It is not only suitable for the reloading of handgun cartridges but rifle cartridges as well. Since none of the other sstages / operating steps change – such as changing the caliber or setting the powder load – it is not difficult to switch over to the Autodrive system. It's only the relatively high purchase price plus additional costs for the necessary bullet feed that might dampen the excitement.