Article also available in other languages
SureFire LLC. − a global leader in tactical flashlights and other professional equipment and accessories, headquartered in Fountain Valley (California, USA) − recently started the market distribution of a new flashlight that was first announced in January and showcased at the 2014 SHOT Show in Las Vegas.
The new model, dubbed the SureFire P1R Peacekeeper, is being advertised as having been "developed by and for law enforcement", and as a "powerful, game-changing rechargeable illumination tool built for the streets". Of course, as it immediately becomes clear upon a quick read of its technical specs, the new SureFire flashlight is not a "Police only" tool: it will also be a great choice for a plethora of other uses and users: private security personnel, civil defense/rescue/EMT workers and simple civilians looking for a powerful pocket flashlight for utility as well as for personal, home or property defense purposes.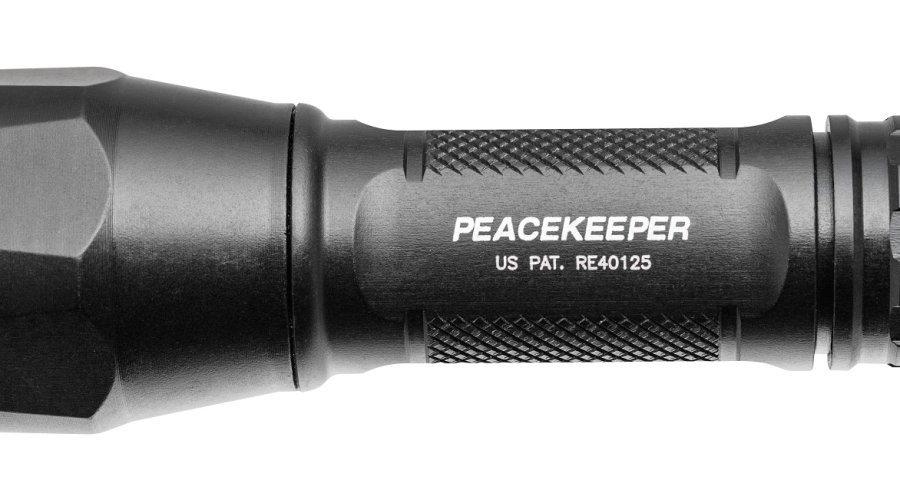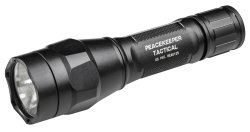 Just like almost all other SureFire flashlights, the new P1R Peacekeeper model is built around a MIL-SPEC Type III hard-anodized, machined airspace-grade aluminum tube featuring a central slip-proof checkered area. The flashlight is merely 14cm./5.37-inches long, and its weight tops 176 grams/6.2 ounces with batteries included, making it perfect for 24/7 belt or pocket carry.

Its 3,5cm./1.4"-diameter bezel hosts a single high-performance LED protected by a tempered, multi-coated, virtually unbreakable ultra-clear glass, and integrates the necessary circuitry to handle power input and management according to the selected output level at any given time.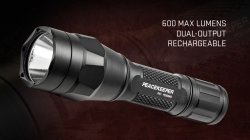 The SureFire P1R Peacekeeper flashlight is powered through a single, rechargeable 18650 lithium-ion battery that comes factory-issued with the light itself, along with an AC charger for household power outlets and a DC adapter for car power outlets.
Should the need arise, the 18650 battery can be replaced with two CR123A commercial batteries, to ensure continuity in all conditions if the flashlight is deployed by Civil Defense workers or rescue personnel in emergency management operations.
The tailcap button provides activation of the SureFire P1R Peacekeeper flashlight, as well as output level selection.

The first pressure or click will engage the staggering high output level, offering a of 600 Lumens beam, well focused for longer range while still providing a good level of peripheral illumination, whose runtime doesn't exceed 1.75 hours. Returning to off and pressing, or clicking, for a second time will switch to the minimum output level − 15 Lumens for 46 hours of continuous runtime, perfect for map reading or navigation.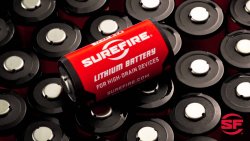 A second variant − dubbed the SureFire P1R Peacekeeper Tactical − also exists, bearing some minimum differences from the baseline model, the most distinctive being a slightly different bezel shape.
The SureFire P1R Peacekeeper Tactical is a single-output flashlight, offering only a 600 Lumens option, and operates by pressing down on the tailcap switch for momentary-­on activation, or rotating the tailcap clockwise for constant-­on operation.
The SureFire P1R Peacekeeper and Peacekeeper Tactical flashlight are offered at a manufacturer's suggested price of 250.00US$ (188,30€ at current change), and are already available in several Countries. Prospective buyers not living in the United States may want to contact SureFire's International Sales Department for informations concerning their local or national authorized distributors.
This video has been hidden because of an external service (YouTube) that could potentially collect personal data.Allow video services for the duration of the visitAllow video servicesStop allowing video services