What is behind STROBL.cz?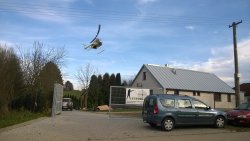 STROBL.cz was founded back in 2010 with the aim of offering reloaders the widest possible range of reloading components and accessories in a simple way. Today, STROBL.cz is a European importer for many US brands and has expanded its range of accessories for hunting and outdoors. In order to offer as many customers as possible a good shopping experience, the online shop can be reached in 4 different languages ​​- including English.
Employees of the Czech wholesaler and retailer are experienced reloaders themselves and endeavor to always be ready to help and provide their customers with the best possible information before and after the purchase.
Which products can you buy from STROBL.cz?
Everything you need to reload match-grade or hunting ammunition, including exotic calibers, can be found in the assortment of the Czech online shop. It includes reloading presses and dies, reloading components, mechanical and electronic scales, tools, brass cleaners, and more.
What's more, at STROBL.cz you will also find the following product categories: ammo boxes, gun cases, bags, and a full line of firearms cleaning products.
But why should I order in the Czech Republic?
Simply because you save money and take no risks thanks to a 24 months warranty and EU legislation. For instance, shipping e.g. to Germany for a package of up to 28 kg is a cheap 8.90 euro. Let's take a look at a few product examples: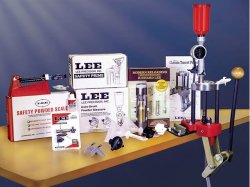 The multi-station Classic Turret Press Kit from the US manufacturer LEE Precision is currently available at STROBL.cz for 316.73 euro. Almost 100 euro savings compared to some retailers. With a few components included you can use the new press loading up to 250 cartridges per hour.
The new Dillon RL 550C is currently available at STROBL.cz for 578.85 euro: again, a short Google search shows that some other reatilers have the press for over 100 euro more. The corresponding conversion kits are available for 67.62 euro each regardless of caliber. The range includes small calibers such as .32 ACP, up to long-range calibers such as.338 Lapua Magnum or mighty revolver cartridges like the .416 Rigby and .460 Weatherby.
By the way, STOBL.cz offers further savings to all fans of the STROBL Facebook page, since you will regularly find discount offers there.
STROBL.cz offers the following brand products in the online shop: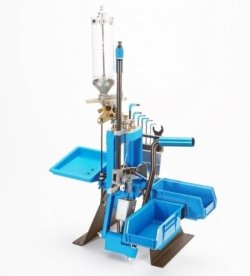 ARES

Ballistol
Battenfeld
Berry's
Brunox
CH4D
Dillon Präzision
Frankford Arsenal
Lee Precision
Lyman
Pachmayr
RCBS
Schletek

Schrade
Sellier & Bellot
Sierra Bullets
Starline
Tipton
We hope you enjoy browsing and shopping - and if you are satisfied, let us and your friends know on Facebook.
Click here to go directly to the English language version of the Strobl.cz homepage.