Article also available in other languages
The name of Oakley − a Company headquartered in Foothill Ranch (California, U.S.A.) and part of the Italian-based Luxottica holding ever since 2007 − is definitely very well known between sports shooters, tactical gear enthusiasts, members of the military, Police officers and private security contractors from all around the world.
Oakley is a global leading company in the field of tactical, protective and shooting glasses, fielded either as standard issue or following private purchases by the members of countless western military forces and law enforcement agencies.
Oakley tactical glasses offer resistence and reliability along with a plethora of other features that contribute to their global market success, including a high level of adaptability, a wide array of spare parts and accessories available, an utmost level of compliance with the most stringent military and civilian eyewear security standards, and a stylish, functional yet comfortable design.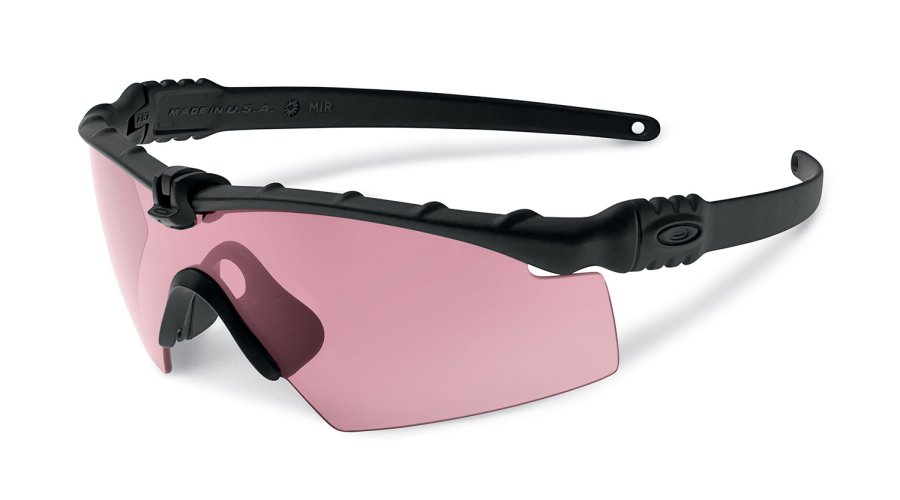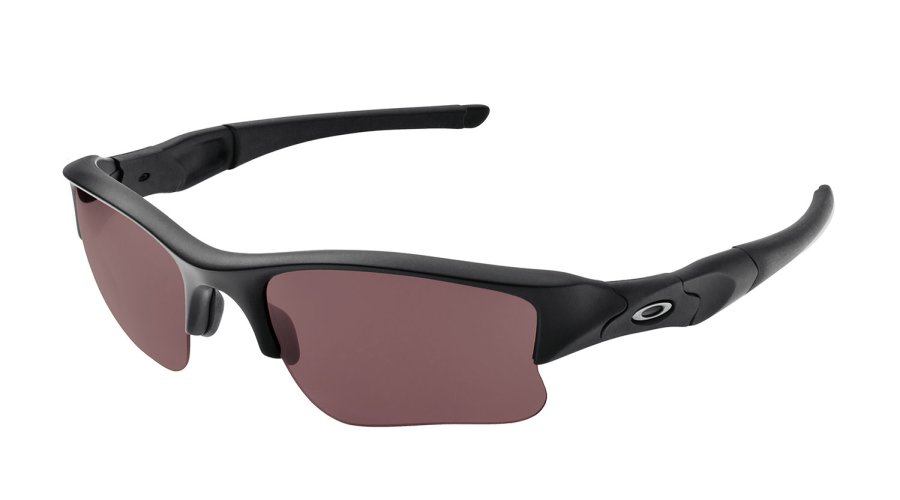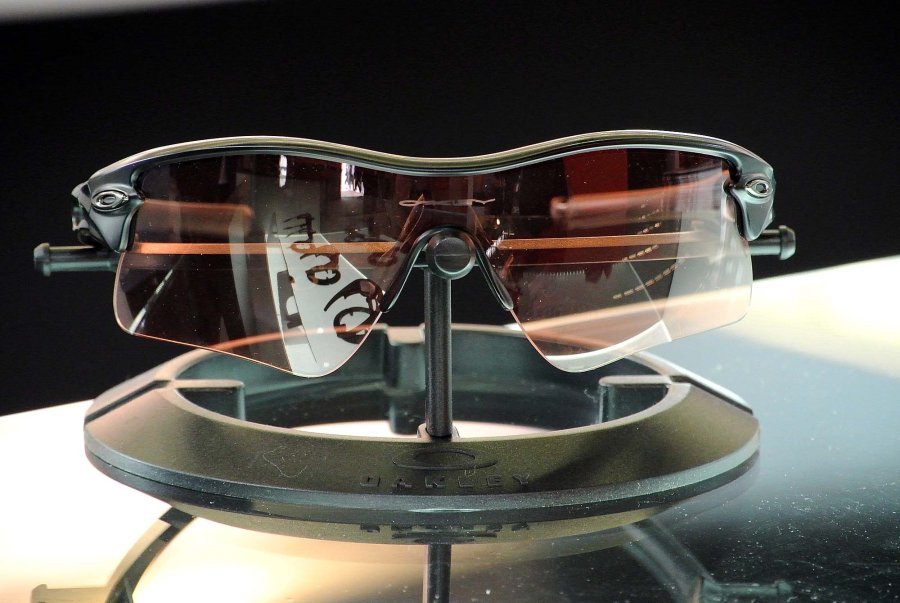 An important part of Oakley resources are however constantly allotted to research and development activities, and not just in the field of solidity and style: Oakley is a major developer in the field of optical technologies, aiming to a constant improvement of the viewing performance of its glasses.
And what Oakley showcased at the 2014 edition of the EUROSATORY defense expo − held from June 16th thru 20th at the nord-Villepinte exhibitions and convention center, at the outskirts of Paris − might as well be one of the Company's greatest technological breakthroughs to date.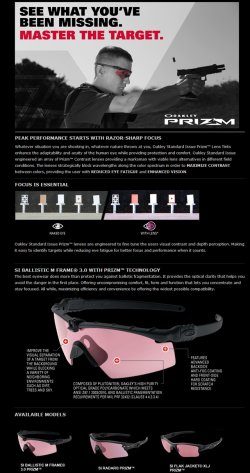 Oakley's latest offer, the PRIZM optical technology, was conceived to improve the human eyes' capabilities to focus on a subject more sharply and with less fatigue.
Specifically developed following a close exam of the needs of the sports shooting community and of tactical and military operators from all throughout the globe, the Prizm technology is based upon a lens treatment that selectively filters and blocks some wavelenght of the visible light spectrum, each related to a specific color.
This allows the users of Oakley's Prizm technology-based eyewear to better focus on some objects − typically, a target − with less eye fatigue, as the lenses themselves will  filter the typical light spectrum of environmental background colors, thus effectively reducing the "background noise" of the surrounding environment and allowing a easier, quicker focus on what really matters.
Oakley's Prizm line consists of two lens models: the TR45 Prizm allows a 45% visible light spectrum transmission, and is particularly recommended for low-light conditions or otherwise darker, cloudy environments; on the other hand, the TR22 Prizm lens only allows a 22% of the visible light spectrum through, and will thus provide the best performance in highly-lit environments or particularly sunny days.
Both models are manufactured out of Plutonite − Oakley's own, patented, polycarbonate-based high optical purity material − and meet and exceed the MIL-PRF 31013, MIL-PRF 32432 and ANSI Z-87.1 standards for high-velocity impact resistance. Furthermore, both ensure a 100% filtering of UVA, UVB, UVC and harmful blue-violet light at 400 metres.
Oakley's Prizm TR45 and TR22 lenses are available as replacement parts for some of the company's most highly regarded tactical glasses.
Alternatively, these very same glasses − more specifically the Ballistic M-Frame, Radar Range and Flak Jacket models − are now also available with factory-issue Prizm lenses.

In all cases, Oakley's Prizm lenses feature a frontal anti-smudge and scratch-resistant treatment, a rear fogproof treatment and a hydrophilic "Oakley Unobtainium" nose pad that offers a secure fit even under wet conditions.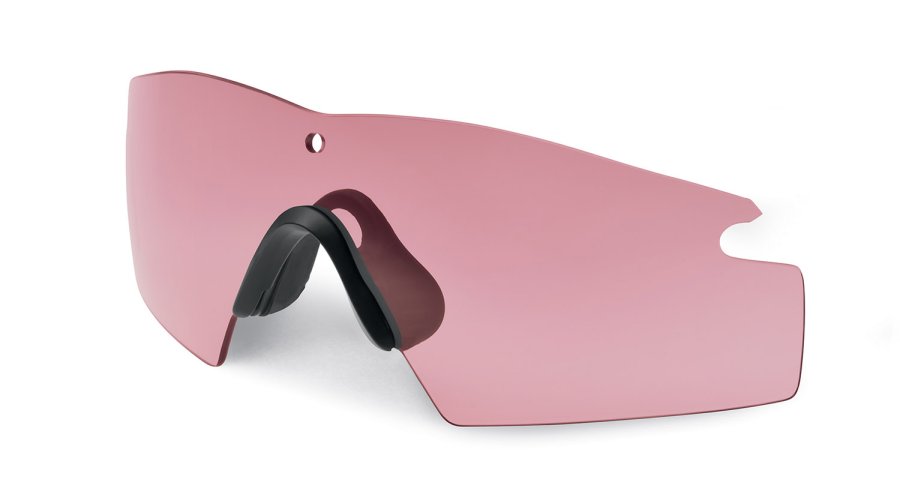 This video has been hidden because of an external service (YouTube) that could potentially collect personal data.Allow video services for the duration of the visitAllow video servicesStop allowing video services