Article also available in other languages
Although less popular in Europe than it is in America (and than it'd deserve), the Hoppe's brand of gun cleaning and care products is one of the most appreciated worldwide in the field; it is also the world's ancient, as its first product (the Hoppe's No.9 solvent) pre-dates by one year the German Klever's BALLISTOL multipurpose gun cleaning and lubricating oil.
Longtime owned and operated by the Bushnell Outdoor Products company − which was by itself acquired by the ATK group in 2013 − the Hoppe's brand still marks a broad range of gun solvents, detergents, lubricants, cleaning kits, and other accessories.
The Hoppe's No.9 solvent still remains the mainstay of the Hoppe's product line, and is still manufactured following the original formula invented by the Company founder, Frank Hoppe, and based upon nine different chemicals (hence the name).
As of today, the Hoppe's No.9 solvent is one of the very few to have been independently certified as effective against any and all dirt and fouling that may affect a firearm. This doesn't mean that the Hoppe's brand rested on its laurels for the past 111 years: research and development proceeded as firearms technology evolved, so that the Hoppe's brand could offer products that would keep the pace with the ever-changing needs and demands of hunters, sports shooters, professional operators, and all gun owners at large.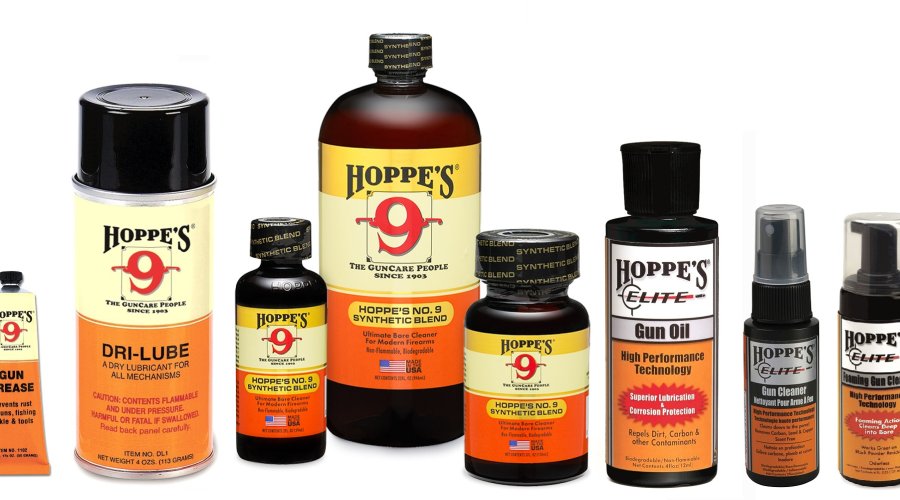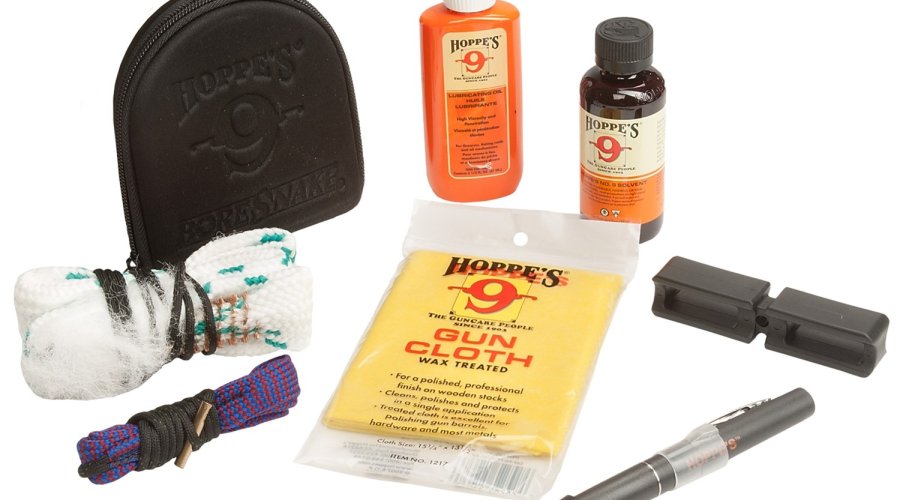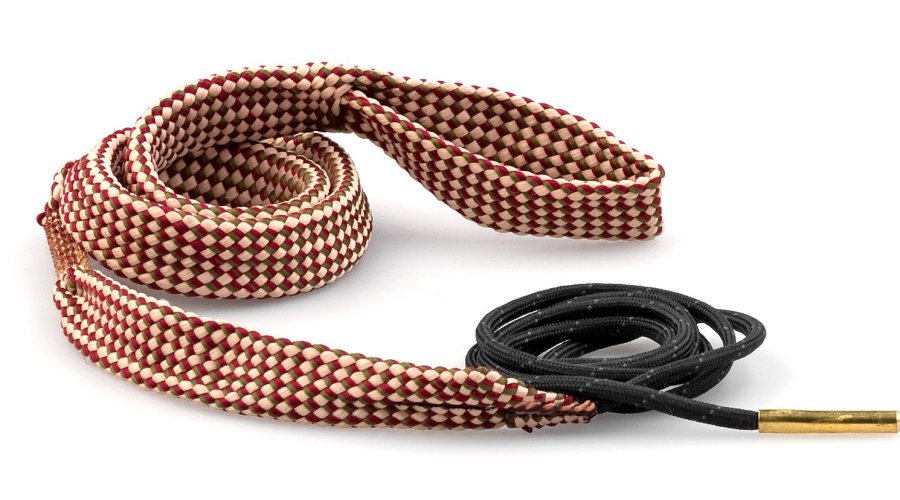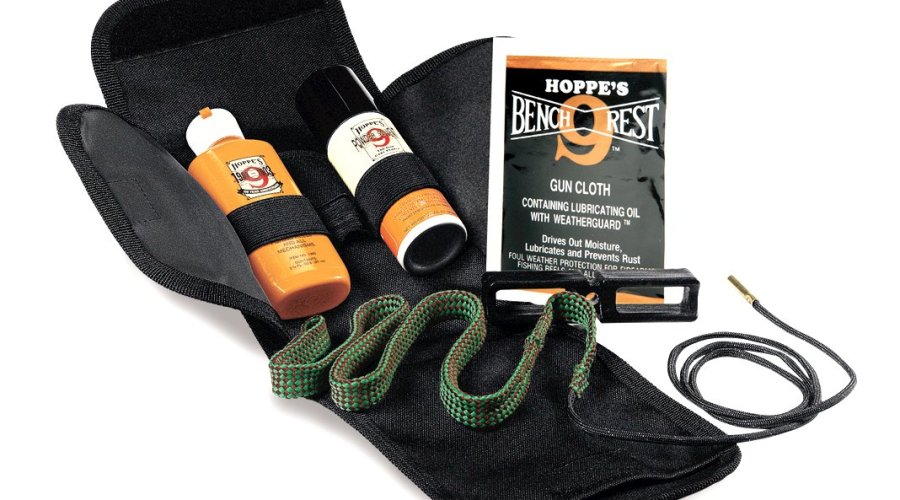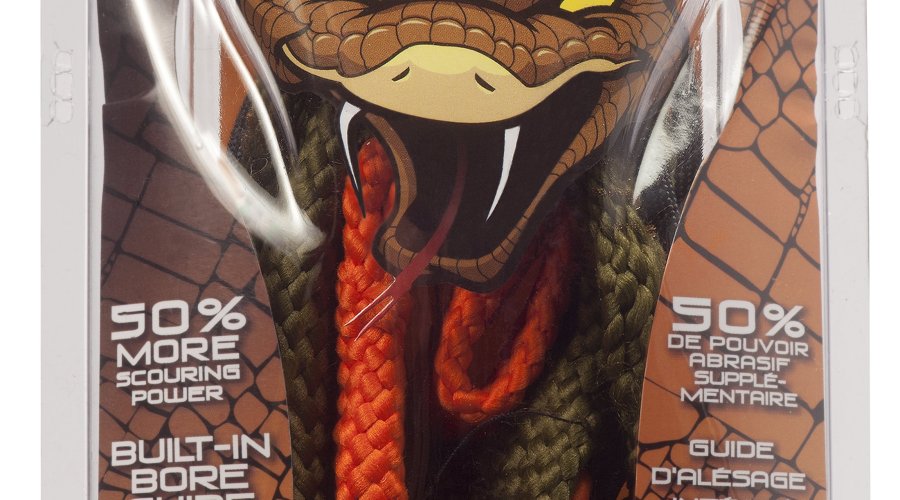 As of today, the Hoppe's No.9 solvent is offered in the original formula as well as in five other variants: these include the No.9 Plus solvent for blackpowder guns; the No.9 Copper Gun Bore Cleaner, providing superior cleaning capacity against copper residues; the Semi-Auto Gun Bore Cleaner and the Synthetic Blend Bore Cleander, specifically conceived for modern semi-automatic rifles; and the Blast & Shine spray, that will quickly and effectively remove grease and lubricant residues.
Higher-technology cleaning solutions within the Hoppe's product catalog can be found within the Èlite line: seven different products, all based upon a revolutionary formula that won't just remove foulings from the internal and external metal surfaces of any gun, but will penetrate the metal structure to reduce future accumulation of dirt; it has been demonstrated that constant use of the Hoppe's Èlite line products can reduce cleaning time by up to 80% on any firearm.
Hoppe's No.9 and Èlite compounds are also used as a basis for the Brand's wide line of protective and lubricating products: there's fourteen of them, some highly specialized, always offering something perfect for any and all hunting, sports shooting, defensive, service/tactical, and military firearms.
But the Hoppe's product catalog is not limited to chemical cleaning and protective products: the brand also offers a line of shooting accessories − ranging everywhere from targets to safety trigger locks − as well as a wide range of cleaning accessories and utility tools, such as brushes, rods, jags, and much more.
Hoppe' BoreSnake is one of these − and indeed one of the brand's most advanced offerings.

Appreciated by shooters, imitated by some of Hoppe's most direct competitors, available in five basic variants and in a plethora of caliber-compatible or gun type-specific versions, the BoreSnake is essentially a woven fabric sleeve with a semi-rigid internal guide cable fitted with a bottom metal weight.
The BoreSnake can be used with any kind of solvent and can be put in a washing machine if necessary; it is quick and easy to use, and is generally wider than most of the similar "clones" from direct competitors, ensuring a superior scouring power.
Shooters who would rather use a complete cleaning kit may also go for a Hoppe's product: there's thirteen of them, all different, specialized in caliber and gun type (Hoppe's even offers specific cleaning kits for airguns!), but all offering an extremely high quality and durability level: if well preserved, these kits can be passed on through generations.
The Hoppe's brand comes a long way, but even in the early 21st Century, it continues to be a reference point in gun cleaning and care products worldwide.
Hoppe's products are available worldwide through the Bushnell Outdoor Products' distribution network.