Headquartered in Columbia (Missouri, U.S.A.) and owned by the Smith & Wesson Holding Corporation, Battenfeld Technologies group is a global leader in the development and marketing shooting, reloading, gunsmithing, and gun cleaning supplies for hunters, sport shooters, military and law enforcement operators, and all otherwise "average" gun owners shooters all around the globe.
Its products are distributed internationally under several popular, premium brands such as Caldwell Shooting Supplies, Wheeler Engineering, Tipton Gun Cleaning Supplies, Lockdown Vault Accessories, Hooyman Premium Tree Saws, and Frankford Arsenal.
One of the Battenfeld Technologies group's latest products was indeed introduced under the Frankford Arsenal brand, as a reloading supply; aptly dubbed the Frankford Arsenal Platinum Series Hand Deprimer, it is conceived as a handy tool that will quickly become a close friend and essential instrument in the everyday life of all shooters who handload their own ammunition, allowing them to easily remove the primers (either spent or live) from reloading brass, making the use of reloading dies or expedient solutions for that purpose a thing of the past.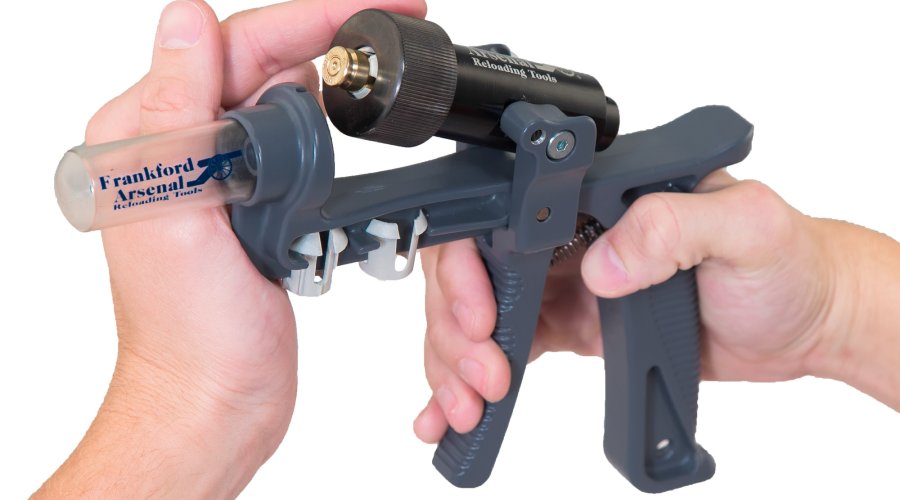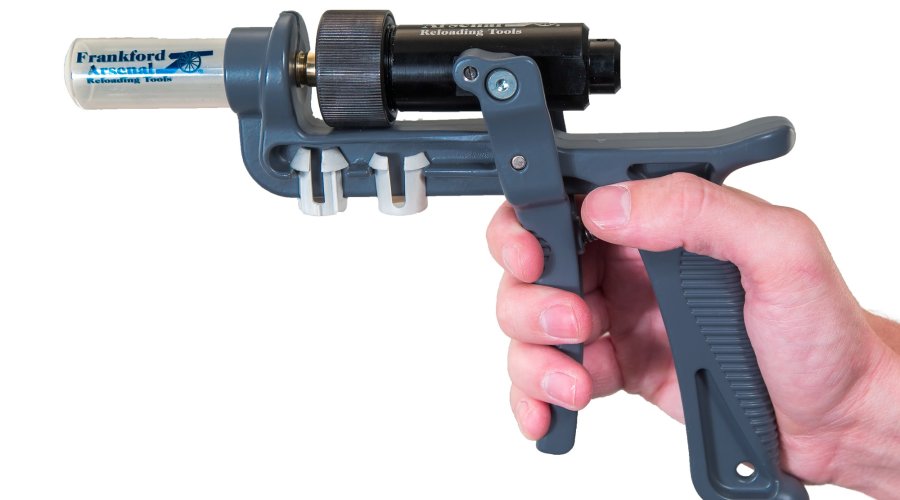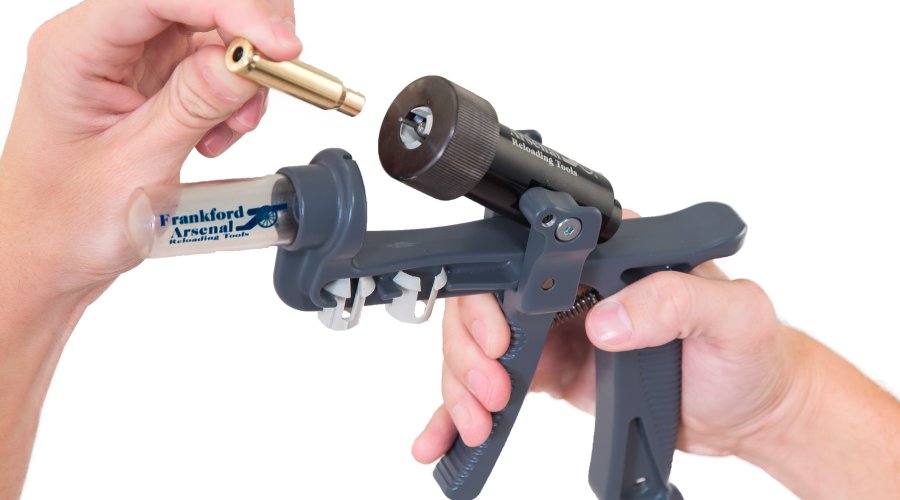 Frankford Arsenal Platinum Series Hand Deprimer is made of robust die-cast aluminum and features a full length ergonomic grip and activation lever that make it easy and fast to operate with minimum force by hands of any size.
Its four-steps operation is extremely intuitive: the user shall introduce the case in its cylinder and set it, then squeeze the activation lever, allowing a plunger to push the primer out of its seat. Once the activation lever is depressed, the cylinder will spring up ejecting the spent case, now deprimed and ready for cleaning and other treatment before reloading.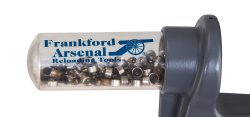 Battenfeld Technologies, Inc.
Frankford Arsenal Platinum Series Hand Deprimer is a universal tool: a series of factory-issued adapters (Battenfeld Technologies' own, patent pending Universal Collet System) make it capable to handle brass from .20 cal all the way up to .338 Lapua Magnum; it can also deprime pistol brass and military crimped primers quickly and easily, while its fully contained operating system captures the spent primers in a clear plastic front collection tube that can be removed and emptied with ease.