The Fanatic stock is produced in Germany by TEC-HRO, a company based in Brigachtal, specializing in accessories for Olympic shooting sports. It is a modular and widely adjustable stock, available for most of the most prestigious target shooting rifles.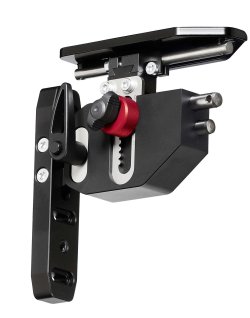 German precision for a very versatile stock
The Fanatic stock is manufactured from high-strength aluminum to the highest standards of workmanship. It has a massive midsection made from a special aluminum alloy to ensure excellent vibration absorption. All components have a hard-anodized coating that makes their surface smooth and extremely scratch and impact resistant.
The wooden pistol grip is longitudinally adjustable and can also be tilted for precise positioning. 
The cheek piece is adjustable in five directions (right-left tilt, up-down, front-back, right-left and longitudinal swing) to allow the shooter to find the best shooting position. The cheek piece has a special plastic coating that makes it smooth and warm to the touch.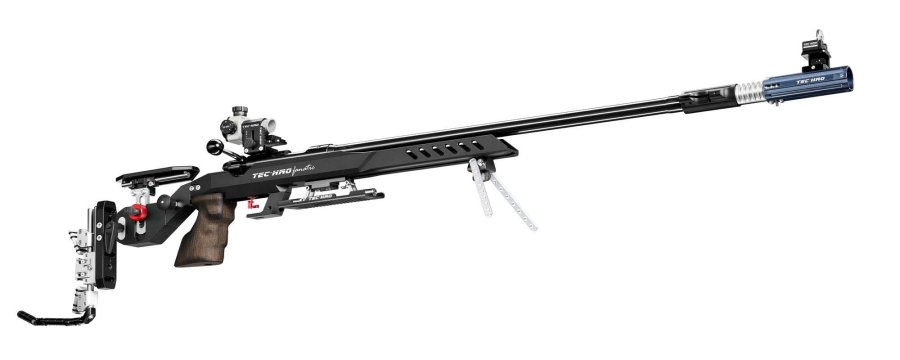 Another great innovation is the patented TEC-HRO locking system that allows the rear part of the Fanatic stock to be removed as one piece in seconds, with just one hand and without tools. This is achieved with a friction locking system that is simple to use and maintains settings when the rear part of the stock is re-connected to the rest of the firearm. This feature is a significant advantage for sports shooters who prefer to use a more compact gun case.  But that's not all: it's also particularly appealing to shooters competing in the 3-Position discipline who need to quickly change the rear part when moving from one position to another.
Fanatic stock: watch the video here

This video has been hidden because of an external service (YouTube) that could potentially collect personal data.Allow video services for the duration of the visitAllow video servicesStop allowing video services
The TEC-HRO Fanatic stock is available for Grünig & Elmiger, Bleiker, Anschütz 1903/1803/1860, System 18/Match 54, System 1907/1913, System 14 and System 20, Walther KK300, Walther KK500, Anschütz 54, FWB up to Model 2600 and finally Walther UIT rifles. The aluminum stock body is available in five colors at present: blue, red, yellow, champagne and black. 
Price for the stock including a butt-plate adapter (to enable connection of a compatible butt-plate) and one adapter for the selected rifle system is 1250 euros.