This video has been hidden because of an external service (YouTube) that could potentially collect personal data.Allow video services for the duration of the visitAllow video servicesStop allowing video services
Let's be honest: who doesn't know what FPSRussia is? The popular YouTube channel launched in late 2010 by Kyle Myers, with the support of the late Keith Ratliff, features Myers himself − playing the role of "Dmitri Potapoff", a high-accented Russian often wearing FPSRussia's own merchandising shirts or old Soviet era uniforms − test-firing guns of any and all kinds; in about three years, it turned into one of YouTube's most viewed channels, a highly successful Internet phenomenon, and a solid reference for all gun enthusiasts out there. FPSRussia often spotlights highly modern, appreciated or otherwise sought-after firearms or pieces of equipment.
After a nine-months hiatus, FPSRussia produced and uploaded a new video in early January 2014, covering the BPU-870 bull-pup conversion unit, manufactured by Bullpup Unlimited Inc. out of Jamestown (Kentucky, USA). What is so nifty in this accessory that deserved being featured by such an eminent host?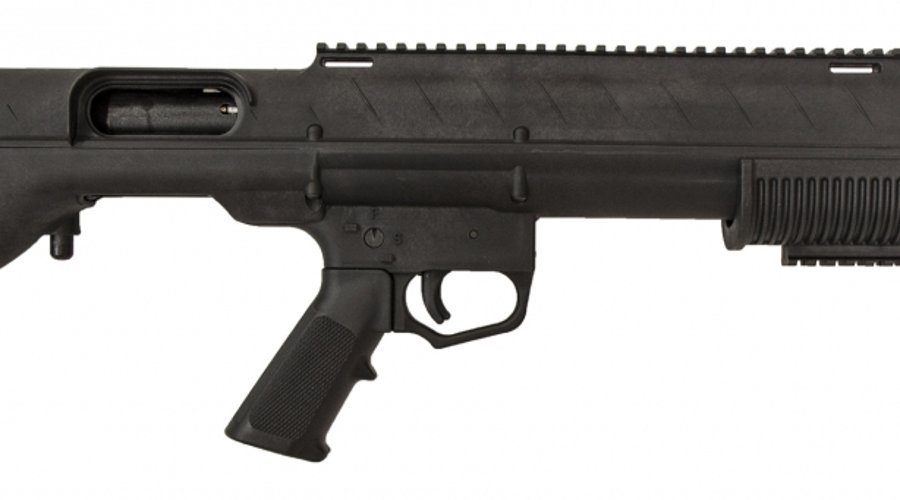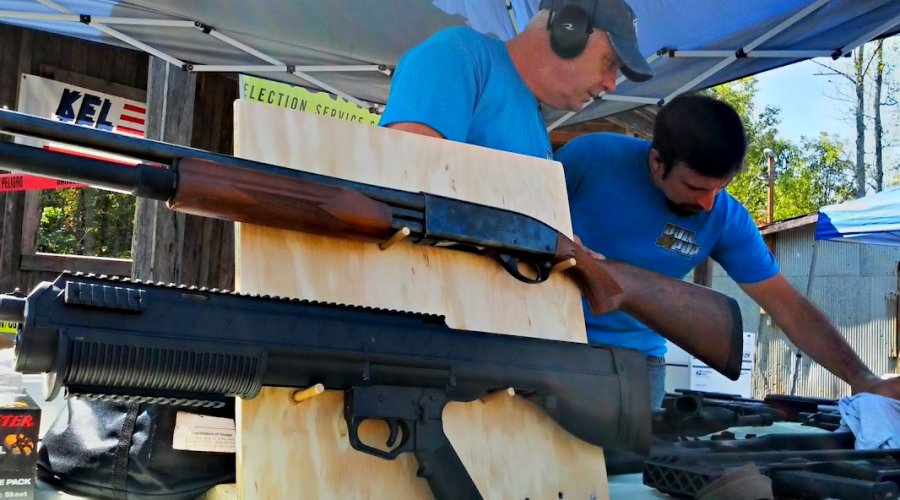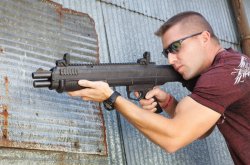 The BPU-870 unit is a kit specifically conceived to convert Remington 870 design pump-action shotguns into the bull-pup layout, and it will work on any Remington 870 variant and even with clones manufactured by other companies than Remington, although it's not compatible with 3.½-inch receivers, ribbed barrel versions, rifle-sights versions, and squared receivers. It will otherwise fit any other Remington 870-based pump-action shotgun, and will accept any barrel and feeding tube lenght.

Conversion takes around 40 minutes of work, and includes stripping the shotgun of its factory furniture and encasing it in a chassis that is manufactured out of high-strenght, fibreglass-reinforced polymer, built with very tight tolerances and thus close to none of the flimsy, toyish feel of other previous drop-in bull-pup conversion kits marketed for rifles, carbines and shotguns in the past (most notable of them all is the MGW "Muzzelite" kit for Ruger Mini-14 rifles, famous for its futuristic look and in-famous for its flimsiness).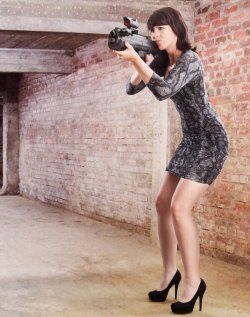 The transfer bar of the Bullpup Unlimited kit is also designed to reduce one of the main drawbacks of bull-pup conversions and of bull-pup designs altogether − a generally long and stiff trigger pull: engineers focused on trigger performance, resulting in a trigger squeeze of nearly zero friction, as close as possible to the original trigger performance, just as the overall recoil feeling is.

The BPU-870 unit features an AR-15 style grip unit and safety switch, allowing shooters who are already fond with the quintessentially American "Black Rifle" to familiarize with it easily.

It also sports an integral deflector around the ejection window that should protect the shooter's face when operating it from the left shoulder: as a matter of fact, the company claims that the shell deflector makes the BPU-870 unit "left hand shooter friendly".
Shotguns converted with the BPU-870 kit will load through a standard feeding port, located right behind the pistol grip.

The BPU-870 comes without any kind of iron sights, opting instead for a full-lenght top MIL-STD-1913 "Picatinny Rail" for folding sights or optical gunsights; other, shorter Picatinny rails for accessories are found at 11-o'clock and 1-o'clock positions on the chassis body, and yet another is underneath the polymer slide.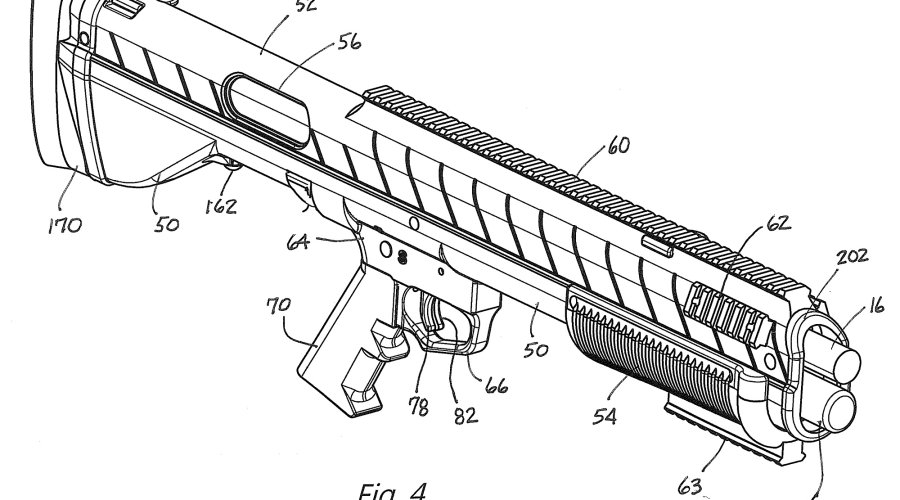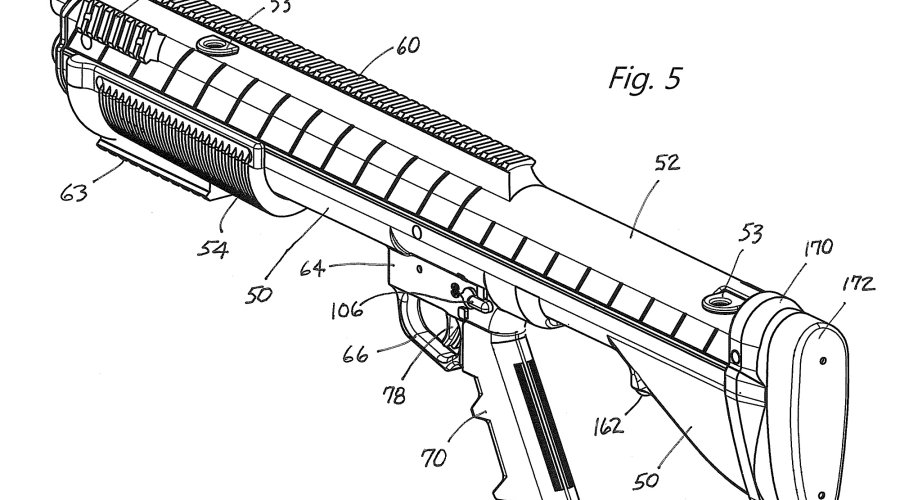 Kyle Myers/Dmitri Potapoff claims to like the Bullpup Unlimited BPU-870 conversion unit... and to be honest, there's very little that we may oppose against his judgement. It is honestly built, is sturdy, and sports a tried-and-true Remington 870 technical layout, which it turns into a close-quarters engagement machine while retaining the original overall barrel lenght: a standard Remington 870 pump-action shotgun with a 18.5-inches barrel that's normally 38.25 inches long and 7 lbs. heavy (unloaded) will turn into a 2.¾"-thick, 8-inches wide and 28-inches long package whose weight will just slightly exceed 7 pounds when loaded: perfect for all shooters, even the smaller-built ones. 
All in all, the Bullpup Unlimited BPU-870 looks like a great alternative to many bull-pup pump-action shotguns out there (think Kel-Tec RFB or UTAS UTS-15), mainly because it's readily available without waiting periods or pre-orders − being a conversion unit and not a firearm per se, in can be ordered on-line and shipped right at the customer's door without having to pass through an authorized gun dealer − and because it's cheaper: it can be purchased directly on the manufacturer's website for 359,00 US Dollars, shipping and handling not included.

NON US-CUSTOMERS TAKE NOTE: BULLPUP UNLIMITED INC. DOESN'T SEEM TO SHIP OUTSIDE OF THE UNITED STATES AT THE TIME. CONTACT THE COMPANY TO INQUIRE ABOUT INTERNATIONAL AVAILABILITY.