Article also available in other languages
There's a whole lot of reasons why a shooter would want to install a camera on his or her gun, or guns.

Hunters and sportsmen love to share their accomplishments on the Web, and shooting instructors may use gun-mounted cameras to shoot instructional videos; military operators may need images filmed with gun cameras for debriefing and intelligence purposes; average citizens and law enforcement personnel may find themselves in the position of having to justify their use of a firearm in front of a Court of law.
And of course, there's the airsoft, paintball and Mil-Sim world, whose enthusiasts just love this kind of gatgets.
That's why the gun cameras market is today wider than many would believe, with a plethora of alternatives available, some more viable, practical and reliable than others.
The latest, biggest name to enter the gun cameras industry is the American Technologies Network Corporation, headquartered in San Mateo (California, USA), whose ATN ShotTrak HD gun camera hit the market in the United States in August, months after having first been announced at the 2014 SHOT Show in Las Vegas.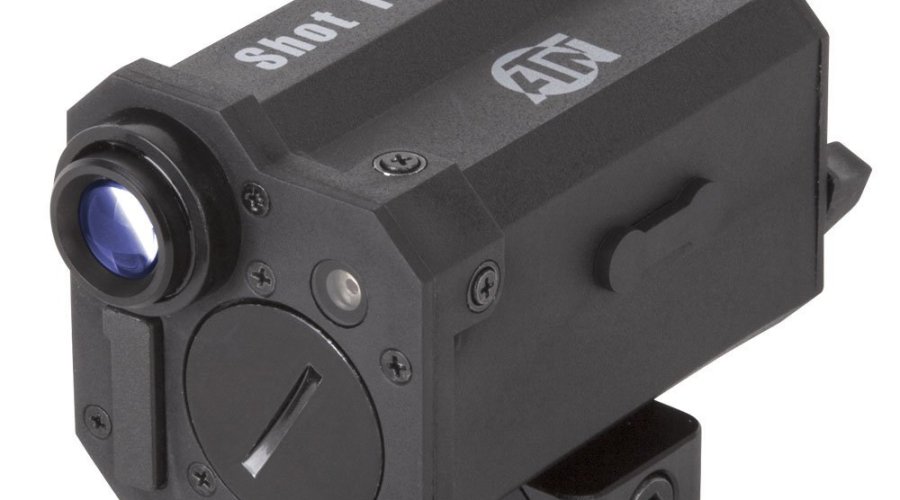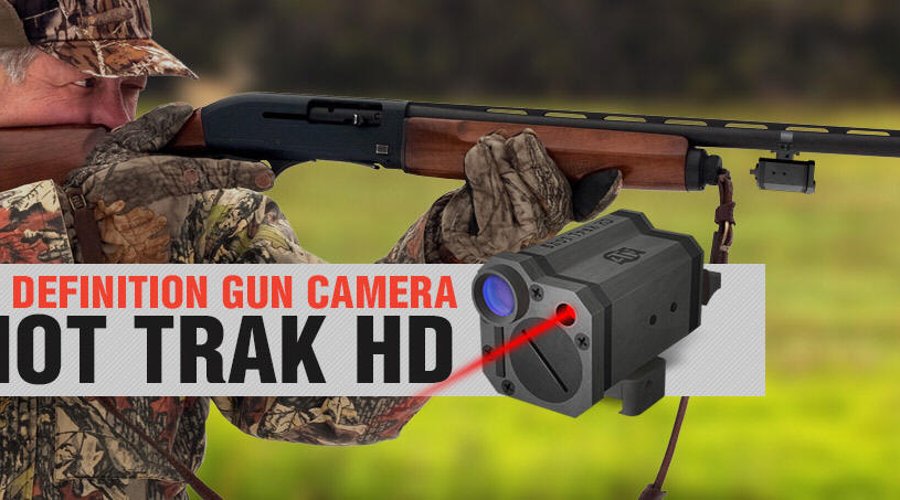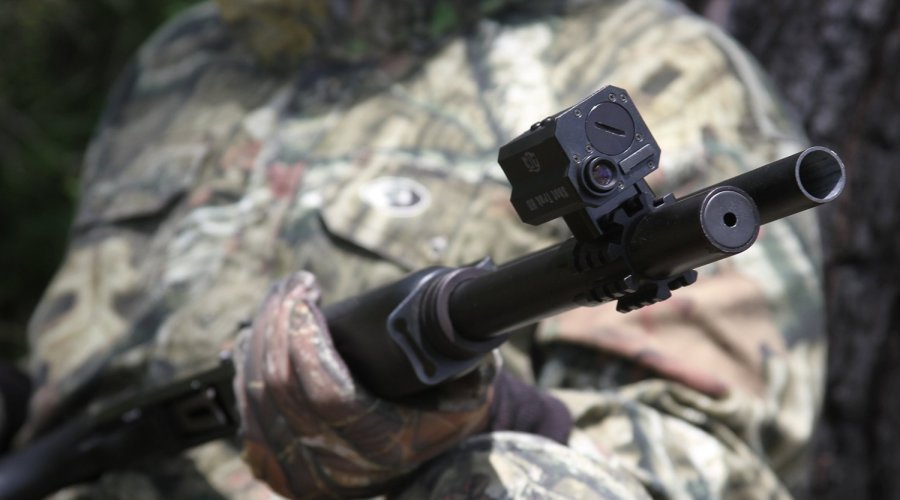 ATN's ShotTrak HD gun camera is 66mm./2.6" long, 33mm./1.3" high and 46mm./1.8" wide, for an overall weight that tops about 120gr./0.3lb. and makes it one of the most compact and light gun cameras currently available − way lighter and more compact than most of its direct competitors.
Unlike the vast majority of the above-mentioned competitors, the ATN ShotTrak HD is not only manufactured in Mil-Spec materials (mostly lightweight aluminium alloy), but also following military specifics concerning reliability under all working conditions. Furthermore, its tail-mounted rotary activation switch duplicates the position and the operation of the most modern gunlights; this makes the ATK ShotTrak HD very easy and instinctive to operate, particularly when mounted on handguns, by shooters or operators who are already trained to the use of tactical gun-mounted flashlights.
The ATN ShotTrak HD gun camera sports a Weaver interface that allows a quick and firm attachment to any firearm that comes with an 11mm, Weaver or MIL-STD-1913 "Picatinny" compatible rail, no matter the type or the size of the gun. The vast availability of third-party aftermarket adapters makes the use of the ATN ShotTrak HD camera possible even on those firearms that don't feature a factory rail interface system.
The ATN ShotTrak HD compact gun camera is powered through a single commercial, 3v CR123A battery, and saves its data on a Micro-SD card (not included), thus offering a variable memory capacity, from 2 to 32 Gigabytes.

The camera features a 5-megapixel CMOS sensor and offers a 20° field of view, with a range of focus varying from 7 metres/8 yards to infinite. An integrated microphone allows video/audio recording.

What makes the ATN ShotTrak HD stand above all gun cameras is the integrated 5x magnification/zooming capability and the full-HD recording mode: all data is saved in .MOV format (H.264 MPEG-4), and all footage sports a 1920x1080 resolution, with a 30 frames-per-second rate.
When the recording mode is on, the single CR123A battery provides the ATN ShotTrak HD with two hours of continuous runtime.

Another version of the camera exists, dubbed the ATN ShotTrak-X HD and featuring an integrated red-light laser sight, with a visible 5-milliwatt beam output which can be fielded independently from the status of the record mode. In that case, the single battery will provide up to 20 hours of continuous runtime.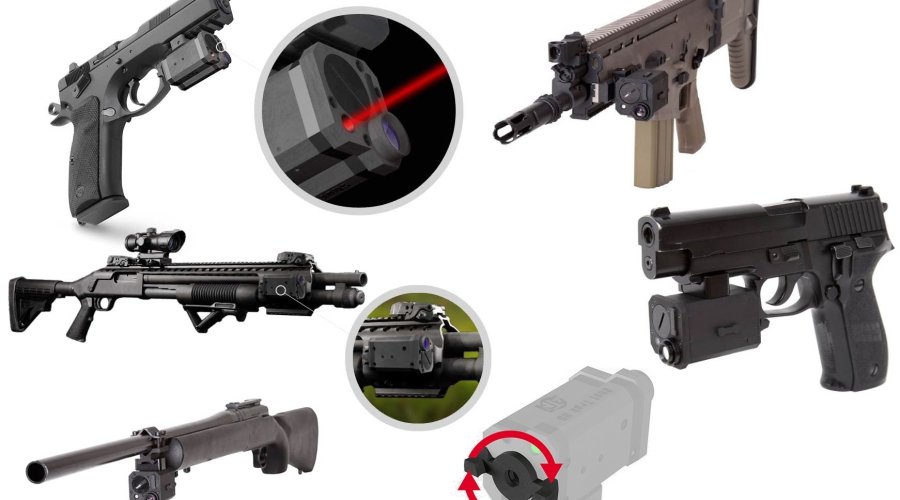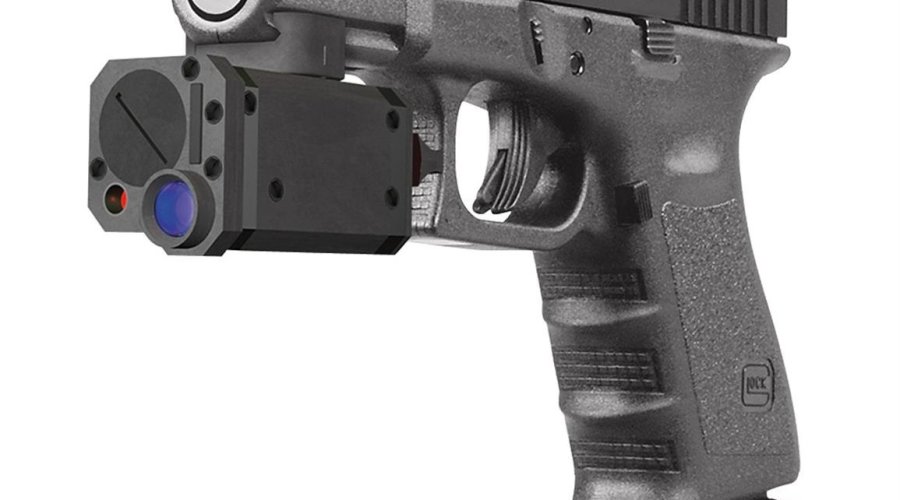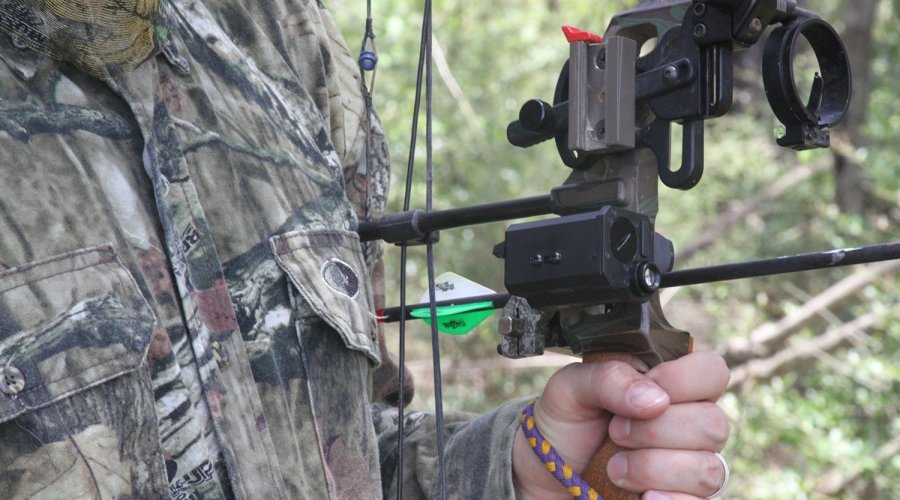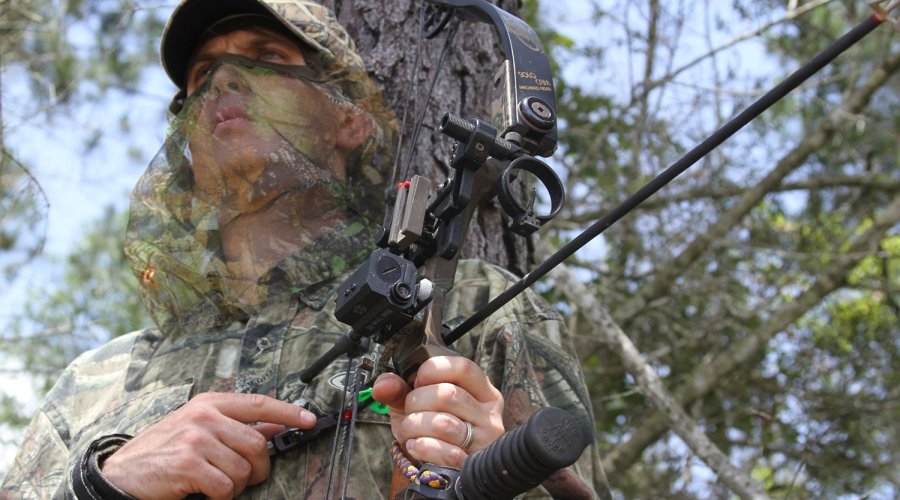 Despite requiring the use of a tactical cordura holster or other similar "special" holsters to be carried when installed on service or defensive handguns, the ATN ShotTrak HD gun camera remains significantly lighter than most of its direct competitors, and its interface system allows the installation on basically any conceivable platform: handguns, rifles, shotguns, carbines, sub-machine guns, light machineguns and other automatic weapons, up to airsoft replicas, paintball markers, laser-tag emitters, and even modern bows and crossbows.
There's thus no limit to what can be done with the ATN ShotTrak HD gun camera: documenting exciting hunting battues or sports shooting sessions with guns, bows or crossbows; filming MIL-SIM games; or protecting yourselves from possible legal consequences following the use of a firearm in the line of duty or for personal or home defense.
The ATN ShotTrak HD gun camera is already available in the United States at a manufacturer's suggested retail price of $139.00 (approximately 105,70€ at current change rate); the ATN ShotTrak-X HD model with integrated laser sight goes instead for $179.00 (approximately 136,11€ at the current change rate).

Prospective non-US buyers should contact the company to obtain informations about their closest authorized importer or retailer.
Alternatively, the ATN ShotTrak HD and ShotTrak-X HD gun cameras may be purchased directly from the company website or through one of the many E-commerce platforms that handle ATN products; in that case, shipping costs will be calculated separately and the buyer will be the sole responsible for the observance of all laws and regulations that may apply, and for the payment of possible import fees or Customs duties.
This video has been hidden because of an external service (YouTube) that could potentially collect personal data.Allow video services for the duration of the visitAllow video servicesStop allowing video services