Article also available in other languages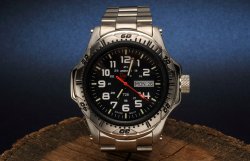 North Miami Beach, Florida (USA) based ArmourLite was founded in 2009 by Ashley Diener, a watch designer and manufacturer. Diener noticed that the main cause of dissatisfaction among that niche of wrist watch customers that often engage in… extremely taxing activities, was Crystal failure or breakage.
Mr. Diener then decided to design a line of watches featuring an almost unbreakable glass, a glass that is claimed to exceed the Swiss standard for crystal breakage by no less than 8.5 times.
Glass resistance is measured in a unit called Vickers (HV), which is also used to test the micro hardness (basically, resistance to deformation) of steels and ceramic materials. Most of the crystals used in watch making stop at 700 Vickers, with high grade Sapphire crystals ranging in the 2200-2500 HV: ArmourLite's custom developed crystal, built by a leading manufacturer of specialty glass, tests at 6000 HV.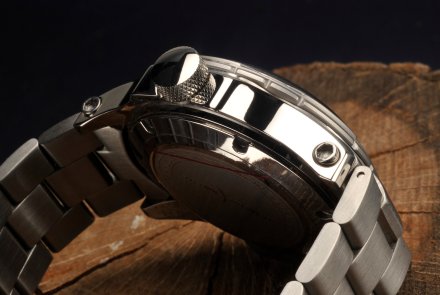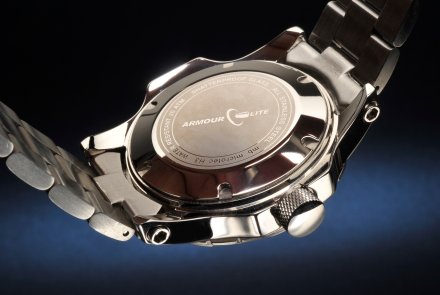 Mr. Diener did not stop with the crystal, designing a super tough main watch housing built out of 316L stainless steel (a low carbon nickel-chrome moly steel), and fastening the new shatterproof glass to it with a techno polymer ring interface that both guarantees up to 20 atmospheres waterproofing and extreme shock and vibration absorption. 

The screw-lock crown features triple O-ring sealing and the stainless steel bracelet is secured to the housing using oversized steel pins fastened with hex head set screws. The threaded Stainless steel case back is screwed on the housing, and sealed with a double O-ring. A special shock absorbing retainer completely encloses the caliber, isolating it from vibrations.
Additionally, the dial features GTLS (gaseous tritium light source) vials for readability in any lighting condition.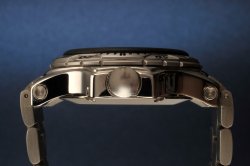 ArmourLite sent us a Professional series wristwatch, the AL-47, with a steel bracelet.

The AL-47 is one of the company's most rugged timepieces, built to withstand unscathed being run over by a vehicle or a fall on concrete from considerable height. This watch has been designed and developed integrating all of the aforementioned solutions and technologies to provide the user with a reliable and accurate time reading under any condition, even the most extreme and right at the limit of the owner's survival. Among the intended users, Military and Law Enforcement officers, rescue operators, civil engineering workers, and... extreme sports enthusiasts.
The nickel-plated Ronda 517 caliber used in the ArmourLite AL-47 timepiece counts a single jewel, mounted on the central axis. This caliber uses a mod. 371 silver oxide cell with a 45 months battery life. The Ronda 517 is an 11½''' size movement (25.94 mm diameter by 3 mm thick) that is assembled with screws and not with cheap plastic pins, making it above average in both reliability and durability, plus it is serviceable if needed.
The relatively small, but quite readable, day/date numerals are printed black on a white background.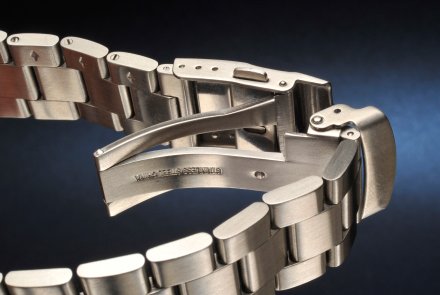 The dial is black with very large and clearly legible white Arabic numerals, and all main indexes feature self luminous tritium inserts, for a perfect readability both in the dark and in broad daylight.
Both indexes and hands feature green GTLS, except for the '12' index, which is orange for an immediate identification of the dial and relative time reading in the dark.
The H3 isotope contained in the 15 GTLS used in the dial and hands add to a total amount of less than 1 GigaBequerel. Armourlyte watches use only premium quality GTLS vials built by MB-Microtec, the world leader in the manufacture of self-luminescent tritium devices.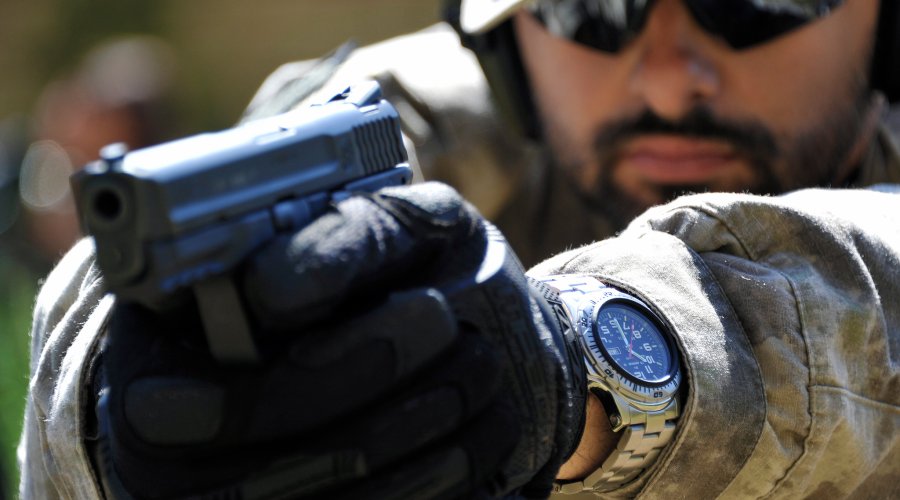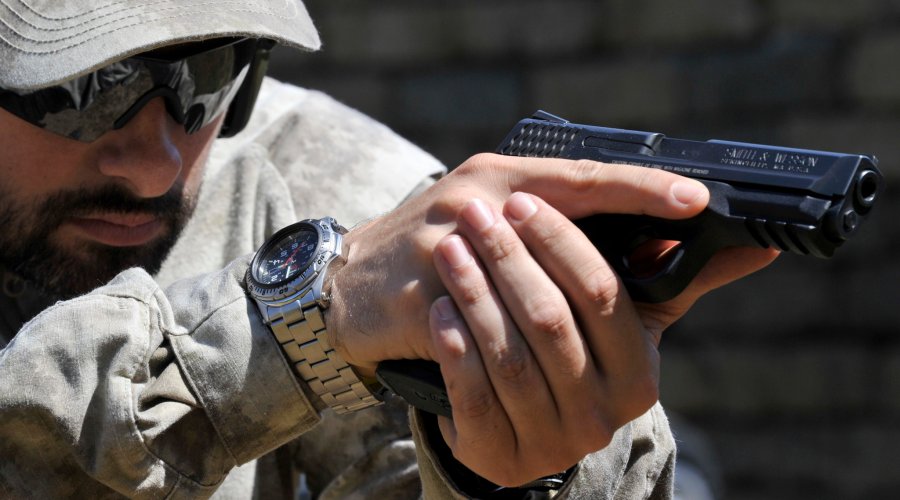 Sporting a stainless steel duo-tone pattern, based on the contrast between polished and brushed steel areas, the AL-47 timepiece features a massive case that displays a somewhat traditional design with a counterclockwise rotating sexagesimal bezel. The 45mm diameter and 14mm thickness makes the watch stand out on the wrist; the watch is also on the heavy side, not so much though, to make it uncomfortable to wear.
The big, screw-lock crown features a very definite, non-slip diamond pattern knurling and is mirror polished. Larger than average, the crown initially tends to chafe a bit against the wrist skin of the supporting left hand when shooting or in heavy sports activity, but you get used to it and don't notice it after a few days. The stainless steel, foldover, deployant buckle features an additional safety which prevents accidental bracelet opening unless two side buttons are simultaneously pressed, avoiding a possible loss in the middle of particularly... dynamic operations.