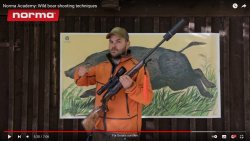 Steffen Foullon, shooting trainer at the Norma Academy, explains the basics of shooting at moving game in the video. Especially when hunting wild boar, you should learn a few tricks to hit safely and, above all, under stress in a way that is appropriate for the hunter. A few rules of thumb are easy to memorize, but regular training on the shooting range and in the shooting cinema are just as important.
In this video from Norma Academy, shooting trainer Steffen Foullon shows you where to aim when shooting wild boar in order to hit them safely even when they are moving. 
In Norma's video you will learn, for example:

how to spatially assess the different movements of running wild boar and their speed
how the size of the target changes with distance and how different calibers affect the target
how to aim ahead so that the bullet trajectory and the position of the running boar cross each other
or how dry-fire training at home can help you learn how to smoothly swing your rifle all the way to pulling the trigger.
What, you don't know the Norma Academy yet?
On the extensive Academy website of the well-known Swedish ammunition manufacturer Norma, you will find what you are looking for, whether you are a hunter or a layman interested in hunting or sporting activities. There are three areas, some of which are still being expanded – so be curious to see what will be added little by little...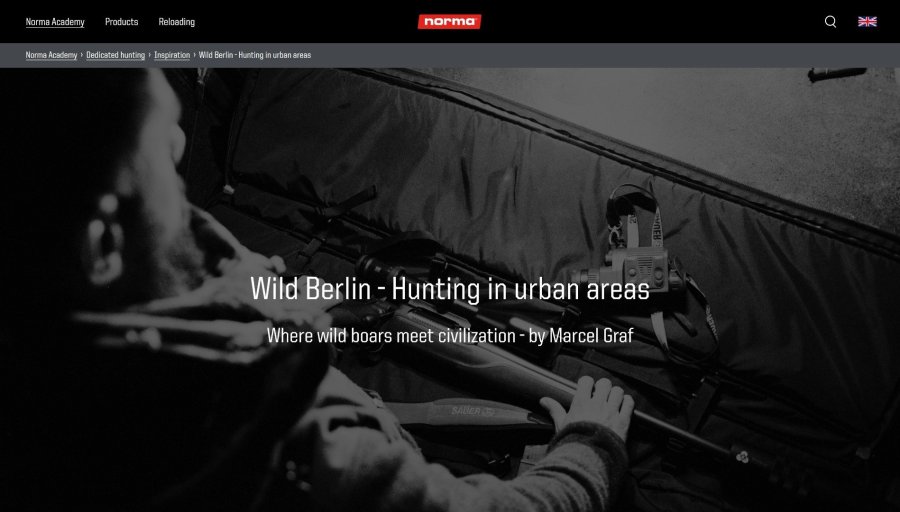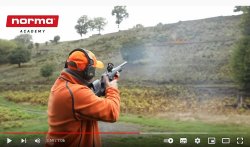 Under Dedicated Hunting you will find video information with tips to become a better hunter or simply inspiration for new hunting adventures. Whether it's mountain hunting for chamois, or stalking deep in the woods, Norma Academy has it all. 
Under Dedicated Precision you can currently find an introduction to IPSC action shooting, more videos will follow. 
In the future, the Dedicated Components section will deal with reloading and the ammunition components required for this. Currently, the corresponding information, tables and overviews are listed here. 
Click here for a product overview of the Norma range of components and cartridges and here for the general Norma website.