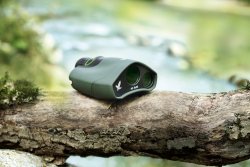 Andre Schönherr, © Swarovski
The Swarovski 8x25 monocular with built-in camera, together with the intuitive dG app, are the ideal companions for all those who want to learn more while wandering through nature. "The fascination of nature lies in its details. The exciting new dG not only provides you with unique experiences but also helps you to identify the birds and mammals you see. On top of that, the digital guide makes it easy to share your observations with other like-minded nature-lovers. We are inviting everyone to take a closer look, to explore the world in all its facets, and to be enchanted by the preciousness of the moment. The digital guide helps to open people's eyes to the beauty of the world, so that they may fall in love with Mother Nature again. This appreciation of our planet awakens a deep desire to protect and maintain our environment in every human being," says Carina Schiestl-Swarovski, Chairwoman of the Executive Board at Swarovski Optik, enthusiastic about the smart binoculars. 
Discover nature with the smart dG 8x25 monocular from Swarovski Optik and your smartphone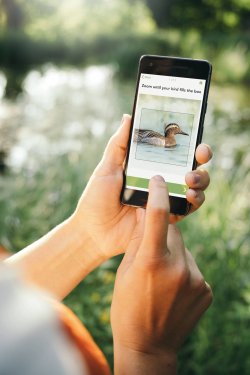 Andre Schönherr, © Swarovski
The 8x magnification of the dG makes it easier to identify birds and animals at longer distances. With the simple push of a button, your observations are transferred to the "dG Mammals" or "Merlin Bird" ID app for automatic identification. Observers can instantly see on their smartphone which animal they have seen.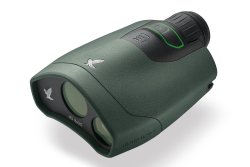 The high-quality optics promise amazing visual experiences. Thanks to the integrated, high-resolution camera (13 MP), observations can be immediately saved as a photo at the touch of a button. Operating the device is extremely easy. All key functions can be operated via a single button.
The integrated WiFi hotspot with a range of 5 m allows several people to follow the live-strem observations. Of course, all pictures and videos can also be shared via smartphone on social media. The monocular with digital animal identification will be available from the beginning of April 2020 with a  MSRP of 1990 euro at selected specialist retailers and in the online shop at www.swarovskioptik.com.