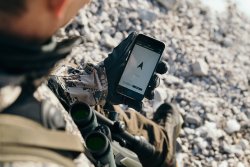 In addition to traditional optics, premium manufacturer Swarovski Optik is increasingly focusing on products that make your hunting experience even easier thanks to high-tech features and smartphone connectivity. The dS 5-25x50 P riflescope with automatic aiming point correction and the dG 8x25 binoculars with animal identification are prime examples.  In 2021 the dS enters its latest model generation and the EL Range expands the optronics choice.
Why is Swarovski Optik increasingly focusing on optronic products? we asked. "With digital technologies, shots at long ranges and under difficult conditions can be managed with unprecedented accuracy. Combined with the hunter's own hunting skills, it becomes easier for the hunter to remain absolutely focused even in demanding situations. We see this as an important contribution to ensuring that hunting can be practiced responsibly at all times."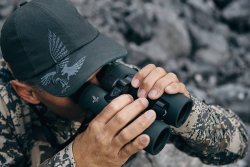 Swarovski Optik EL Range – The smart binoculars
After 10 years of production, the Swarovksi Optik EL Range is certainly an old acquaintance for many. As the EL Range TA (Tracking Assistant), it has received an extensive update with precise range, tilt and angle shot measurements from a distance of 10 up to 2000 meters away. It can transfer these measurements to a special smartphone app and calculates the corrected shooting distance, taking into account your ballistics data, air pressure and temperature. Based on these results, it tells you the clicks needed on your riflescope for an accurate shot.
In addition, the Tracking Assistant helps you navigate the terrain. It saves your last three measurement points and allows you to navigate to them in conjunction with your smartphone. For example, to a shooting point or a specific point in the terrain.
Of course, the latest expansion also features Swarovision technology for optimum image quality. From February 1, 2021, the EL Range will be available in the 8x42 version for 3380 euros and as a 10x42 for 3480 euros.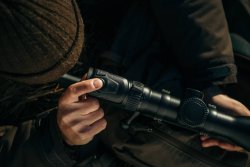 Swarovski Optik dS 5-25x50 P Gen. II – The improved high-tech riflescope
We have already reported on the qualities of the dS 5-25x52 P with integrated ballistics computer in several tests. Even with the second generation now presented, a push of a button is all it takes for the riflescope to calculate the correct aiming point based on personal ballistics data, magnification setting, distance, air pressure, temperature and shooting angle.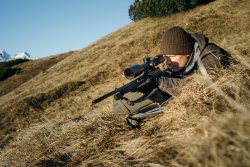 Using the dS Configurator app, the high-resolution display of the dS 5-25x50 P Gen. II can be customized according to your wishes. There are six digital reticles and various parameters to choose from. You can even place the latter in the display according to your preferences. Crosswinds or the new tilt warning can be switched on and off at the touch of a button. To see the display clearly right away, the Swarovksi Optik dS detects the ambient light and sets the appropriate brightness level directly when you turn it on.
With all these enhancements, Swarovski Optik succeeded in making the battery turret slimmer, improving the ergonomics once again in the second generation of the dS 5-25x50 P. For example, a larger distance between the cockpit and magnification adjustment ring is designed to improve handling. From March 30, 2021, the dS 5-25x50 P Gen. II will be available from specialist dealers for €4370.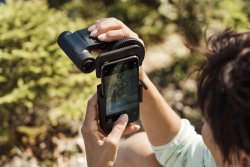 Swarovski Optik CL Pocket – Compact binoculars for nature lovers
It is a concern of Swarovski Optik to be there for the target groups of hunters as well as nature observers and birders, because nature and animals are close to the hearts of both. And the third innovation is aimed primarily at them: the CL Pocket. After selling over 70,000 units, Swarovski Optik has not simply updated its compact binoculars, but redesigned them from the ground up.
Thanks to the folding bridge design, a length of only 4.33"/11 centimeters and a weight of only 12.34 oz/350 grams, the Swarovski Optik CL Pocket is an ideal companion for every walk or hike. The rugged and ergonomic aluminum housing is available in either green or anthracite.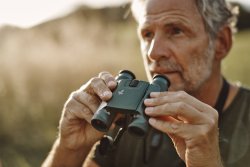 Regarding the optical qualities of the CL Pocket, Swarovski Optik says: "The brilliant edge-to-edge sharpness and high transmission provide high-contrast, sharp and color-true images for unforgettable observing experiences." Just as we've come to expect from other Swarovski products. The question of price remains: starting at 780 euros, the CL Pocket 8x25 will change hands from February 15, 2021, and with prices starting at 820 euros, the CL Pocket 10x25 is only marginally more expensive.