In the documentary series "The Epic Hunt," ammunition manufacturer Norma aims to capture the hunt from a unique perspective on film. In the episode linked above, the first of three, Swedish hunter Staffan Johansson and his friend Stefan prepare for a once-in-a-lifetime experience – hunting for the Norwegian wild reindeer.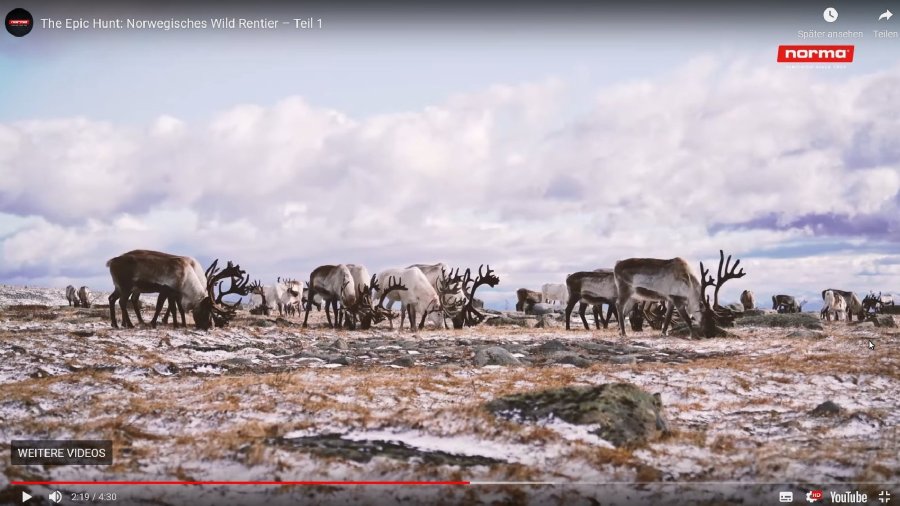 "Hunting has always been a big part of my life. Even if we are blessed with an area rich in wildlife, I'm always looking for the next adventure. Hunting for the Norwegian wild reindeer has always been a dream of mine," says Norma team member Staffan Johansson.

The mythical reindeer is a dream trophy for many hunters. Norway, a land with breathtaking fjords, mountains, magical northern lights, lakes, and amazing people, also have one of the world's largest populations. This species is found in northern Europe, northern Siberia, and in the northern parts of North America, as well as on several Arctic islands. Originally, there were wild reindeer strains in great expanses of Norway, northern Sweden and northern Finland. However, in the Nordic countries nowadays, these wild reindeer only exist in the mountainous regions of southern Norway where there is a population of about 25,000 animals. Before their departure Staffan and Stefan got a video message from the Norwegian guide Terje Tovmo who shared some advices to the Swedish hunters. "As you can see it's an open landscape. There may be some long-range shots. Therefore it's important to have good ammunition and a well zeroed rifle," Terje said, before he showed a clip featuring four big bucks running in the beautiful and adventurous area. Preparations awaits. This place – and hunt – has high demands on both the hunter, gear and ammunition.
Video: Part 2 "Norma - The Epic Hunt" (6:32 minutes)

The journey for an epic hunting adventure has begun – Norma team member Staffan Johansson will soon head north to hunt for the magnificent Norwegian Wild Reindeer. There are numerous preparations to be made before they take on this challenging task, and not least, the choice of ammunition.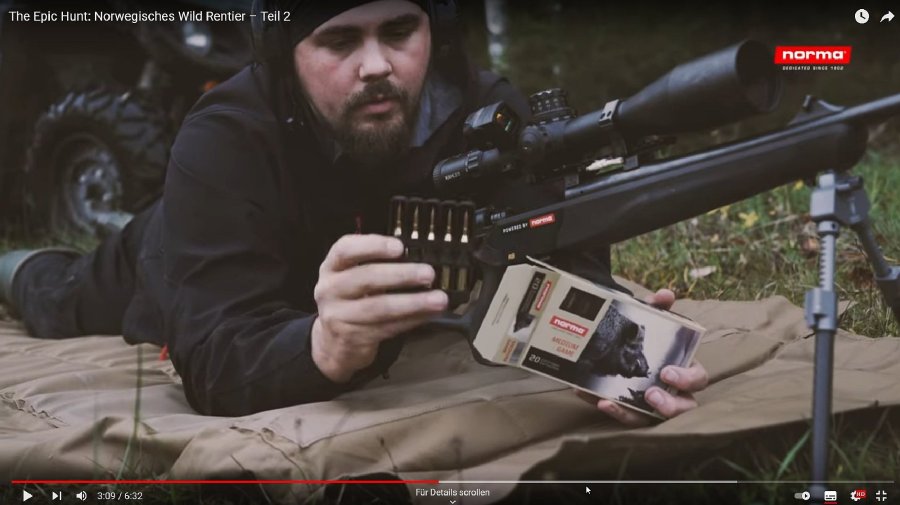 Staffan traveled to the Norma Factory, located in beautiful countryside of Åmotfors in the county of Värmland. There he met Anton Brask, Product Manager at Norma, who told Staffan more about Bondstrike. Long range hunting has grown in popularity at the same rate as all other equipment, and employing the development of weapons systems and optics, has made it possible to take safe shots at longer distances than ever before. "Although hunting at extreme distances is rather unusual, there are more and more people who have found the charm of hunting at longer distances more attractive than the traditional methods," Anton says. "But many hunters tend to forget that standard ammunition is not adapted for that kind of hunting. Many bullets lose their peak of performance when they have passed a distance of one hundred meters. Also, the ballistic properties are not adapted for precision and reliability over long distances." So what is the Norma expert's advice on choosing the right hunting ammunition?
Video: Part 3 "Norma - The Epic Hunt" (20:03 minutes)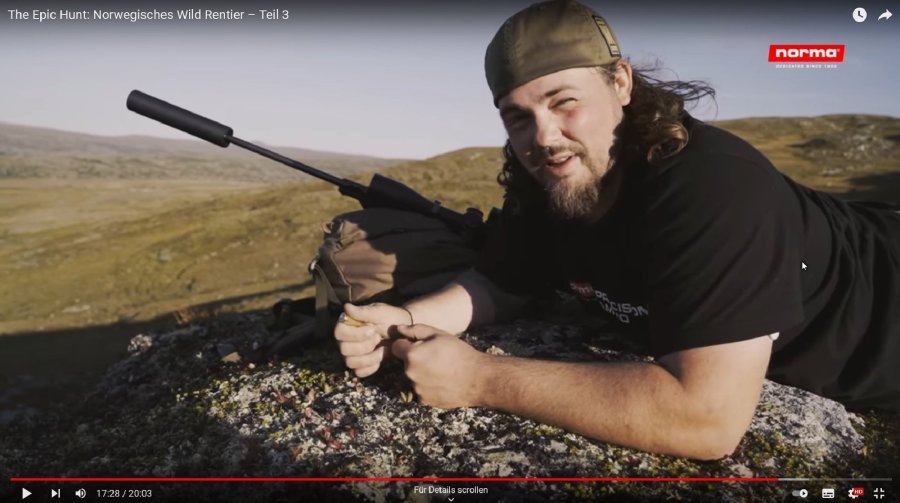 Norma team members Staffan Johansson and Stefan Vänersand's trip by car begins in the forests of Värmland, Sweden, crosses the Norwegian border and will take us 600 km to the north, where we will reach the hunting grounds in South Trøndelag. When we reach the final destination, we are met by a small cabin, with moss on the roof and only a dim light that shines by the door. The cabin is without electricity, but has a solar panel on the roof that makes a few lights light up inside. Our guide, Terje Tovmo, joins shortly after and gives us a warm welcome, in the form of lighting the fire and going through what we will expect in the coming days. But we won't reveal much more here....