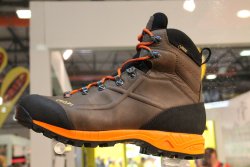 The dog-using hunter in this period travels mainly for quails. It is an easy hunt, where the watchword is just one: lightness, seasoned with lots of practicality! So, two light hunting outfits are more than enough, taking care not to skimp on technical shirts and t-shirts - for the smart ones who wear them – all with high-visibility inserts. Trousers should be made of stretch fabric, lightweight and quick-drying (in case of dew in the early hours of the day). Boots should be as light as possible, like the socks (technical tennis socks are excellent). A pair of jersey-lined rubber boots with be useful for wet days, which can happen.
Autumn and winter, the snipe season
It's a different matter for the hunter that we can consider – and not without a reason – the most technical and "demanding" of all those who use pointing dogs: the woodcock hunter. This kind of hunter must be really ready for anything, and his wardrobe must reflect this need.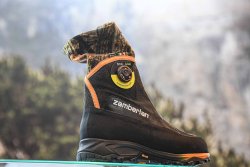 Franco Palamaro, © F.PALAMARO
Boots: two pair of boots of different types are not just useful, but essential. A medium-height light boot for dry climates, and a taller one, heavier, for cold and humid climates. New but already broken in. Put new laces on them, with at least a spare pair. Choose TOP quality boots among those suitable for long walks in various environments, waterproof, rock- and thorn-proof technology – otherwise here comes the pain.
Socks: I only use high quality sport socks, like tennis socks or similar. Heavy cotton. I want at least 5 pairs of them.
Trousers: 2 pairs at least, ultra-technical. Perfect if in stretch fabric, not too heavy, with Kevlar protections on the points of the legs most exposed to brambles, thorns and warts. They replicate the philosophy of boots.
Technical underwear: 2 slightly heavier long-sleeved jerseys. 2 lighter long-sleeved jerseys. 2 short sleeve t-shirts. Always – that is the least. Technical underwear has been indispensable in my experience for years.
Shirts: 2, made of high tenacity fabric, possibly in high-visibility colors.
Fleece: one microfiber, one heavier.
Franco Palamaro, © F.PALAMARO
Hunting vest: I haven't used any hunting vest for years when hunting woodcocks, but if you still wear them and feel comfortable, don't leave them at home!
Jackets and coats: as you may have noticed, the above mentioned equipment allows for "layering", being able to cope with any kind of weather. So with regards to jackets, the philosophy is the same as for the boots: I want to protect myself from adverse environment and climatic conditions that from time to time I will have to face. It means that there will be 2 jackets, one lighter for warmer and dryer climates, and one heavier for colder and wetter climates. The basic characteristics will be the same – not cumbersome, suitable for moving around in the woods, absolutely thornproof, possibly quiet and with expandable pockets that can keep protected and safe what is most precious to me, such as my skin and my health.
Basic feature: they must have high-visibility inserts, for safety reasons – safety must be  the "fixed idea" of every responsible hunter.
Accessories: the same as for boots and jackets. That is, a cap for the heat, one for cold (I use fleece neck warmers). Ditto for foulards and scarves. The same is valid for gloves, which I want with cut fingers anyway. And I always wear them to protect my hands from brambles and thorns and to achieve a firmer grip on the gun.
Rucksack: you put all the accessories in it, like a knife and various tools, without never, ever forgetting beepers, satnavs and charging cables!