In 2015, the Danish Deerhunter brand celebrates 30 years of experience in exclusively hunting-related garment. Its roots, however, trace way back to the glorious tradition of the Engel family, which has been manufacturing specialized clothing ever since 1927 for any kind of highly demanding occupational specialty. The Deerhunter brand was founded in 1985, originating from the Engel family's great passion for hunting and outdoors activity. Currently the Deerhunter brand is controlled by the fourth generation of the Engel family, still more committed than ever in designing outdoors garment for hunters all around the world.

From waterfowl − which demands waterproof camouflage garment − to battue deer or hog hunting − in which garment resistance and high visibility are paramount − the Deerhunter brand provides a complete clothing line offering style and guaranteed high quality.
High-technology textiles, such as neoprene or bamboo fiber, allow Deerhunter's garment to adapt to their users' bodies and to the individual needs and requirements of every single hunter, providing high flexibility and resistance.

Other patented technologies − such as the Deer Tex membrane − profide an h24 wearing comfort even during high physical fatigue, granting both water resistance and perspiration.
The often-used bamboo fiber is 100% ecologic, is perspirant, and anti-bacteric. It is also soft and comfortable to wear, helps regulating the body temperature of the user, and neutralizes body odors.

Other materials instead provide the best performances in the hardest and most challenging hunting specialties, often typical of certain geographic areas whose climates demand thermal insulation and resistance to extreme environmental conditions − such as black grouse or duck hunting in northern regions − and that's where PrimaLoft comes to play. First conceived in 1980 for the United States Army, PrimaLoft is a lightweight, comfortable, washable, thermally-insulating synthetic fiber that Deerhunter uses to manufacture socks, guaranteed to maintain the user's feet warm and dry.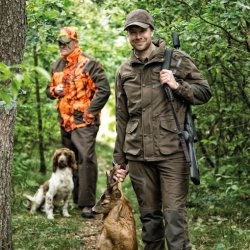 Hunters wanting to purchase new, state-of-the-art and yet stylish garment may want to take a look at Deerhunter's latest entries.

So to speak, the modern Cumberland set, conceived for battue hunting, is available in a classic green and in a high-visibility blaze orange version.
A modern mix conceived to meet the demands and the everchanging needs of contemporary hunters, it is guaranteed to fit basically anybody.
For driven or battue hunting in the woods, high visibility is paramount and adds some sort of modern taste to a hobby and a sport to practice in full safety.
Those hunters − particularly in Europe − who mistrust high-visibility clothing can rest assured: it has been scientifically proven that most game can't distinguish colors, but just the stark contrast between different objects. That's why distinguishing a hunter dressed in woodland camo will not be more, or less, difficult for them than to distinguish a hunter dressed in high-visibility blaze orange.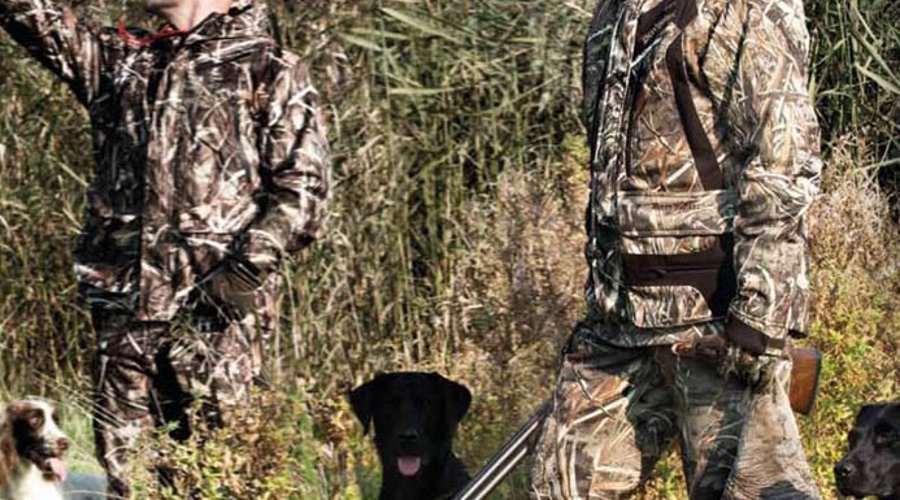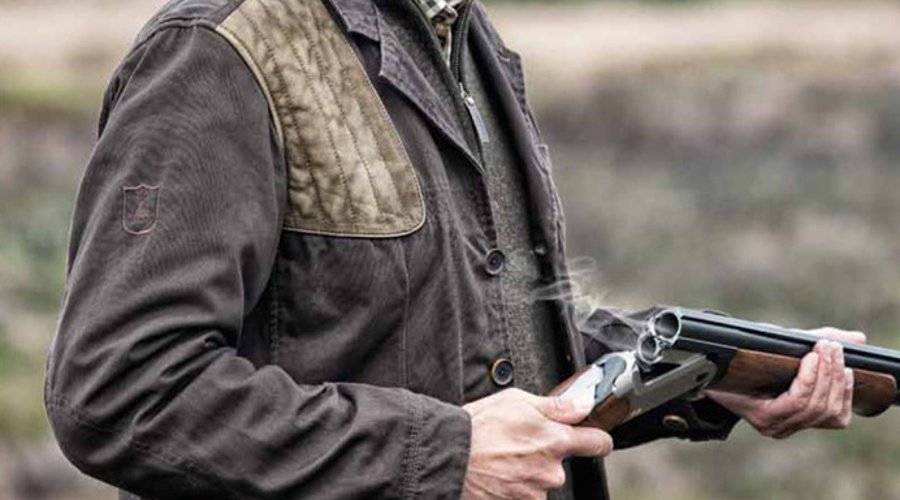 The materials used to produce the robust Cumberland set jacket make it perfect for driven hunting, especially in winter.
The Thinsulate Platinum Flex textile, so to speak, is one of the most elastic fibres used in modern clothing industry, and can stretch for 40% of its original dimensions, but will always return to the original size and cut.
This unique fabric, combined with the Thinsulate insulating material, the flexible seams and the net lining make the Cumberland jacket extremely well perspirant, lightweight but perfectly fit for winter use as it provides high degrees of thermal insulation.
The Cumberland set includes: a gilet, either with or without high-visibility hems and a Deerhunter Stormliner membrane; reinforced pants; and four different jackets, all distinctively styled, to guarantee the highest freedom of choice to any hunter. All the Cumberland set pieces are 100% water resistant, perspirant, and wind-proof.

Thirty years of continuous activity allowed Deerhunter to prove the quality of its products to the market, and to earn a good market share when it comes to comfort, technology, and price-to-quality ratio.
The Deerhunter brand has its headquarters in southern Denmark, although its products are commercially available in thirty Countries all over the world.